The Best Gyms in Sheffield
Visiting Sheffield? Need to work out? Read on for inspiration.
Having the motivation to go to the gym while you are on staycation, at the weekend, or on holiday, is an impressive feat.
On the other hand, if you have just moved to Sheffield and you are looking for your new state of the art gym, you might also find what you need in the paragraphs below.
Whatever your reasons, at Hussle we have done our homework; we know where to find the best gyms in Sheffield and we are more than willing to share.
We will cover the best fitness clubs for bodybuilders, for tourists, for those who want free parking and for those who care about the equipment in the gym. Sheffield is big city with lots of options.
Let's see if we can't narrow them down for you.
The 5 Best Gyms in Sheffield
Before you sign up for membership at any gym that's less than amazing, check out these 5 locations that will help you make the most of your workout time.
Doing so is easy with our Hussle Day Passes, Monthly+ unlimited gym access and even membership directly via Hussle!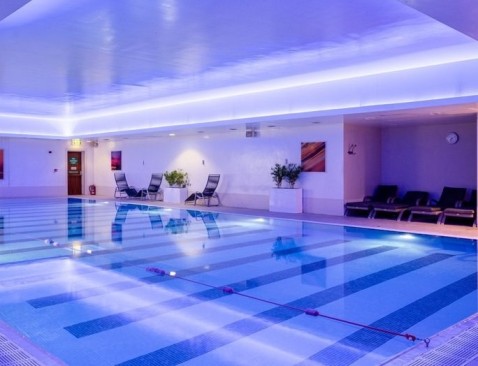 Spa Naturel is part of the Mercure Sheffield St Paul's Hotel & Spa, which makes it a good place to get your sweat on if you happen to be a tourist.
It is open to the public and comes with luxurious facilities that you would expect to find in a 4 star hotel. The gym overlooks the Winter Garden (on Surrey Street), making for awesome views while you use the Stairmaster.
The Spa naturel combines state of the art gym equipment with spa treatments, an 18m swimming pool, a rock sauna and steam room, an aromatherapy room, and a thermal suite.
All these services make this an excellent place to sculpt your muscles. If you're a bodybuilder looking for a gym, Sheffield doesn't offer better than this.
Classes run all week at additional cost, but opening hours are Monday-Friday from 6.30am till 10pm, and Saturday-Sunday from 7am to 8pm.
Be wary that the hotel does not have free parking, but the receptionist will validate your parking for a discount. We recommend the Spa Naturel for those that want a high class gym experience.
Hii Fitness, Sheffield City Centre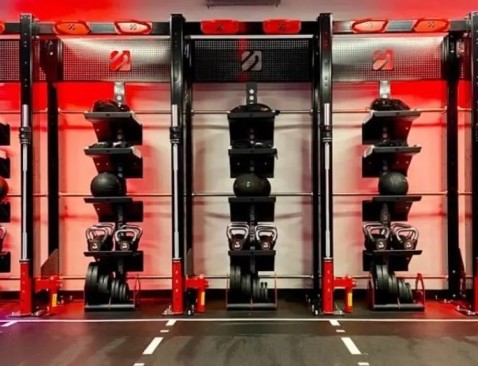 Situated at 32 Eyre Street in Sheffield city centre, this gym made it onto our "best of" list because of their coaching skills.
This is an interesting idea: a boutique gym.
A place where you go for specialist training that is ideal for the bodybuilder, or for those on a weight loss journey. Hii Fitness delivers personal training to groups, allowing you to choose between intensity workouts, calming workouts, and recovery workouts.
Hii Fitness stand out because of their blend of classes and state of the art technology. They combine their sessions with a first class range of gym equipment including functional training area, state of the art cardio and resistance equipment, Free weights and punchbags and a spacious mat area should you need it.
Off all the gyms in Sheffield, Hii Fitness is one of the most interactive. It really sets them apart from the competition.
They also have APCOA parking within a few minutes' walk.
Prime Mover Fitness, Sheffield S1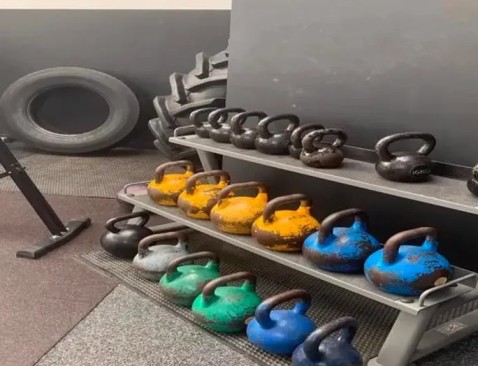 The team at Prime Mover Fitness stand out from their competitors by offering additional services
such as adding a nutrition plan to your workout.
If you are looking for gyms in Sheffield that benefit your waistline, this could be the best one for you.
They are health focused, providing plenty of additional support. If you are worried you won't be able to join in at the fast pace of a fitness class, or that you'll be laughed at for trying, Prime Movers Fitness are a friendly community of likeminded people who can help and really do want to.
Some of their gym equipment includes a functional training area, kettlebells and free weights, cardio and resistance machines but they also run Met Attack, hi performance classes, core workouts and have a boxing club.
If you don't mind a few bruises and are happy to make new friends while you work out, this is the place for you. You will find them at 9 Jessop Street.
Opening times are 7 days a week, 6am-7.30pm Monday to Friday, 8am-2pm on a Saturday, and 8am-12pm on a Sunday.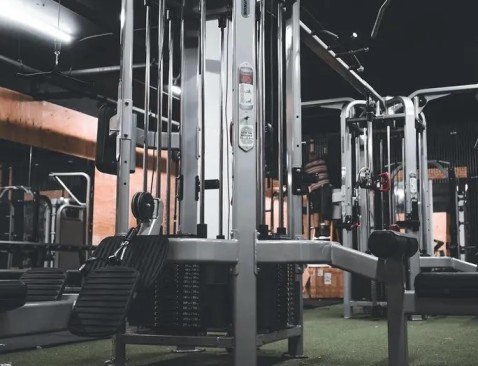 You will find BXF Gym, Sheffield at Unit 4, 2 Flora Street, in the city.
Their opening hours are from 6 am – 10pm every Monday-Friday. On a Saturday they are open from 8-6 and on a Sunday, 8-4.
What sets them apart is their three distinctive methods of helping you achieve your fitness goals. BXF cater to the beginner and the expert, with multiple machines, plenty of free weights, and a Boxing Ring as standard.
While sporting state of the art equipment, the BXF Gym in Sheffield offers you three zones, with three types of optional class per zone.
They can help you with resistance training, get you out in the field for some HIIT, or can teach you Box Fit within the ring.
With over 100 pieces of equipment, this is a serious gym space for those looking to make exercise progress.
They have a refuelling area where you can meet those cooling down from workouts, and they have a luxurious changing room space that complements the experience.
As an additional point in their favour, BXF in Sheffield is inside a retail park, so there is free parking for all.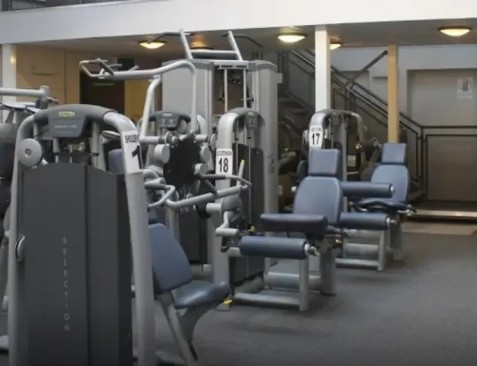 This is a community led gym in Sheffield, an interesting idea brought to life by the members.
If you want to join a community of supportive people all trying to stay healthy, you will do well here. Additionally, they run a women's only section where women can work out without feeling watched or unsafe.
They have plenty of state of the art equipment, including a swimming pool, resistance, and cardio machines, and even Pilates classes. The women's only area really sells it as a community that cares.
The Zest Centre is a community focused project which aims to bring people of all cultures and backgrounds together.
The benefits of attending go beyond health and fitness.
When you join them, you become a friend, too. If you are new to Sheffield and want a gym that cares, the Zest Centre will do nicely. It is open Monday to Friday, 7am-8pm, Saturday 7am-6pm, and Sunday 9am-2.30 pm.
There is free parking if you don't mind parking on the street. You will find it at 18 Upperthorpe in the north of Sheffield City Centre.
Finding the Best Gyms in Sheffield
We are always up for expanding our list. Let us know if you think we missed out any of the best Sheffield gyms, and don't forget to try out those above to compare and review on our site!
Whether you are looking for the perfect staycation Sheffield gym, a convenient gym for the lunch hour or simply looking to combine your normal daily routine with a visit to the gym, Sheffield has got you covered.
Why not try a gym with Hussle Pay As You Go?
If you've already found the perfect Sheffield gym, you can work out and swim as much as you like, contract-free with our unlimited Hussle Monthly+ pass!