Follow the Thames south-west out of London for around 8 miles, and you'll come across the town of Richmond.
It's difficult to find anywhere across the United Kingdom quite like Richmond, a town with everything from scenic protected waterfront views to conservation parks, wide-open spaces and some of the best architecture around.
There's even a palace set amongst its many museums, galleries and theatres, built by Henry VII from which the town took its name.
A town that inspires wellbeing
Richmond enjoys around five times more green, open space than other London boroughs. Is it any surprise that it's a hotbed for fitness and wellbeing?
Cycling, boating, running and a whole range of team sports such as cricket, rugby and polo are all popular throughout the year. There's an incredible range of diverse, excellent quality gyms waiting to welcome people through their doors, whatever they are looking for…
Hussle have made sure that using them, enjoying them and getting the most out of them to improve fitness and wellbeing whilst working, travelling or simply during free time is easy.
Here are the best gyms in Richmond, London, all available on the Hussle platform and that you can visit using a Day Pass or a Monthly+ Pass.
 
 
Pools on the Park
Located on the edge of Old Deer Park, Twickenham, Pools on the Park is just a short walk from Richmond train station, making it a great gym to enjoy as part of a day out.
As the name implies, Pools on the Park has plenty to offer those with a love of swimming.
The excellent facilities include an impressive indoor pool. For those sunnier, warmer days, there are also outdoor pool facilities that many people enjoy combining with a relaxing walk around the park.
It isn't just about swimming at Pools on the Park, though; there is a varied and well-equipped fitness suite complete with a friendly, knowledgeable team, as well as a spa, sauna and steam room. The Aquarius Beauty Spa and Cafe Sisi are ideal ways to round off a swim or workout.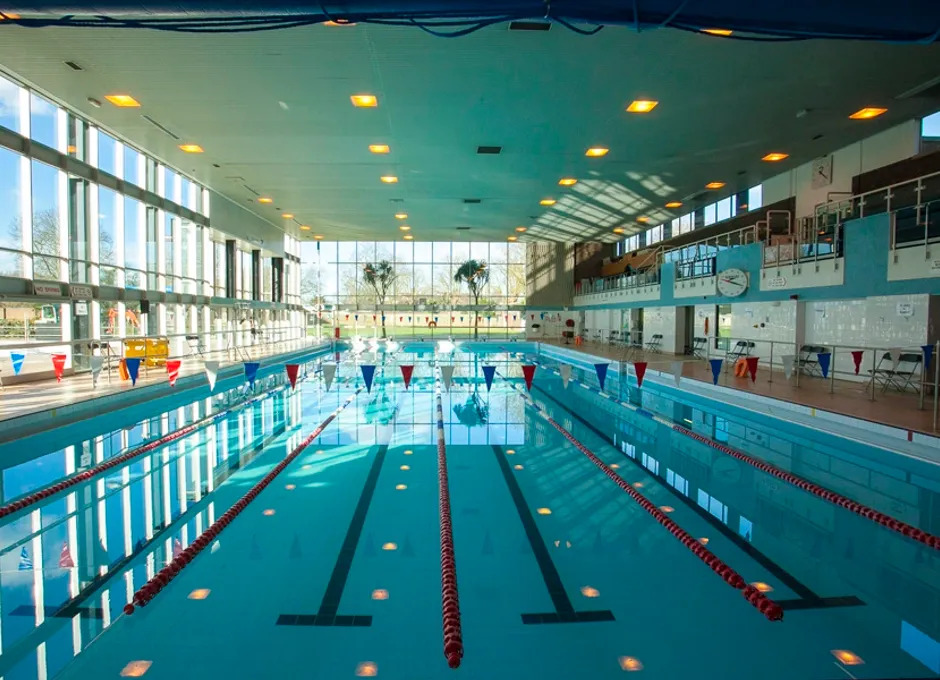 Roko Health Club, Chiswick
At Roko Health Club, situated in Chiswick Sports Ground, the emphasis is on modern, state of the art facilities and a genuine premium experience for members.
The gym areas are impressive in size and boast dedicated training zones along with a wide array of cardio and resistance machines with integrated TV and mobile connectivity. There's also a free weights area and even a dedicated boxing ring.
Roko Chiswick has everyone covered when it comes to going the extra mile to provide the very best of everything the gym-goer is ever likely to need.
Other elements, perfectly combined into one, fantastic gym include a 20m indoor pool and hydro spa area. There are also steam, sauna and relaxation areas and a staggering 70+ classes each week across three dedicated studios.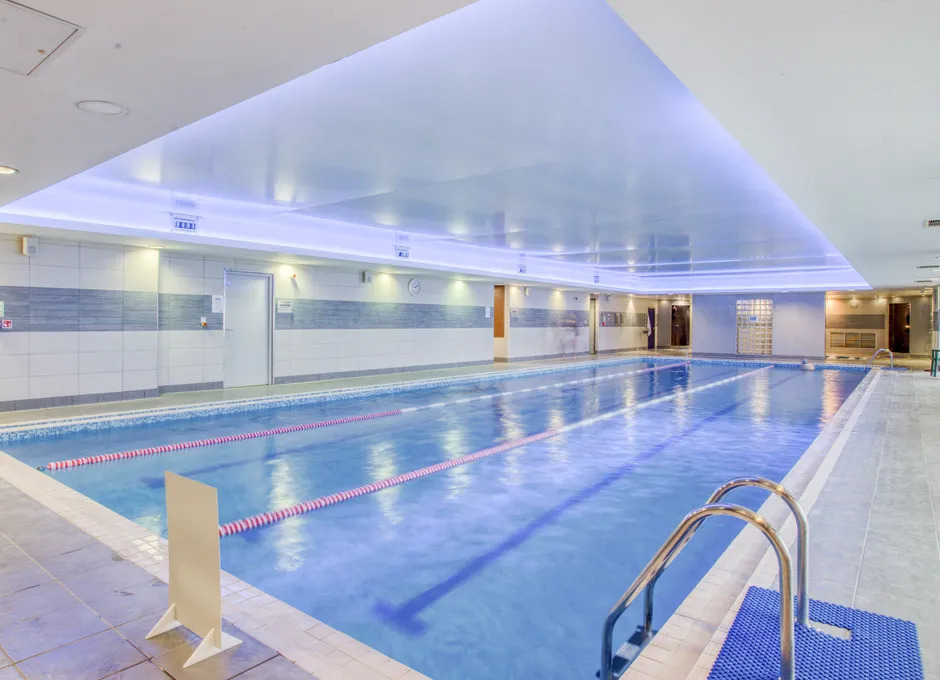 Shene Sports & Fitness Centre
One of the best things about sports and fitness is their potential to bring people together, and Shene Sports & Fitness Centre, located at Richmond Park Academy, does that incredibly well.
The positive, customer-friendly team at Shene ensures that gym users of all ages and experience levels have everything they need to achieve their fitness goals. That includes the best help and advice and all the facilities to match.
Shene Sports & Fitness Centre has a bright, clean and modern gymnasium, fully equipped with resistance and cardio machines, Pilates and an area dedicated to free weights. Other facilities include an all-weather pitch and dance studio and an incredible range of sports activities for all age groups.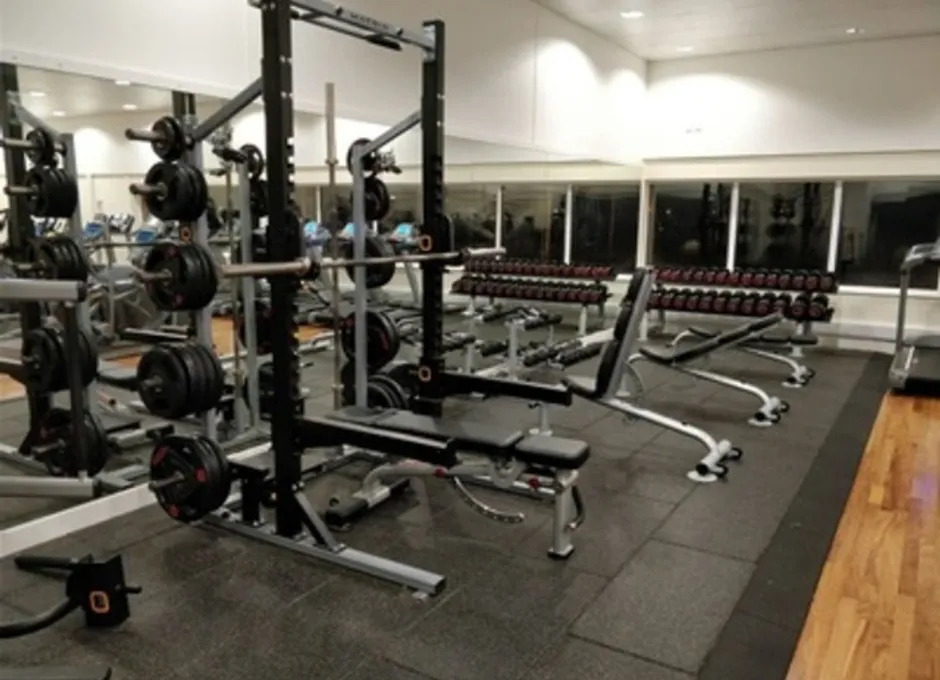 Teddington Pools & Fitness Centre
There is a clear philosophy at Teddington Pools & Fitness Centre, one that revolves around bringing people together and giving them the best facilities, whether they are new to the world of gyms or seasoned trainers.
Their main swimming pool is renowned across London; a 25m short course racing pool designed with fitness swimmers in mind. There's also a dedicated 13m pool and a hydrotherapy pool for those who are learning.
The gym at Teddington is impressively equipped. The centre has state of the art Cybex cardio equipment, including treadmills, cross-trainers and rowers, and a small selection of shiny new resistance equipment along with a dedicated weights area with mirrors.
The team are always on-hand to offer help and advice to anyone looking to build on their experience and get the most out of their sessions and, for those with a love of social exercise, there is an array of fitness classes on offer throughout the week.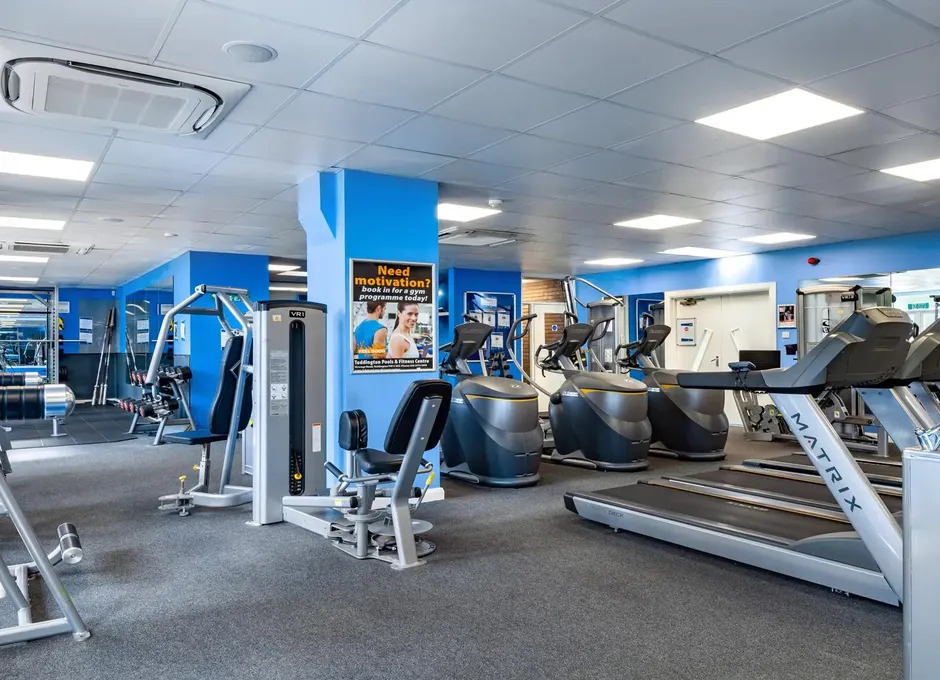 The Gym Clinic
Anyone visiting a gym owned and managed by an ex-British athlete might expect things to look and feel a certain way, you don't get to the top without hard work after all, and that work demands the best facilities.
The Gym Clinic, in W4 is run by Gavin Sunshine, a man who knows a thing or two about what it takes to reach your full potential. The Gym Clinic is a friendly, accessible gym, jam-packed with staff that really know their field and are always eager to share that knowledge.
The Gym Clinic has undergone a recent refurbishment, including modern cardio equipment with TV's, an excellent free weights area and every weight machine you're ever likely to need in a gym that might not be big in size but is incredibly well designed and very big on positivity and motivation.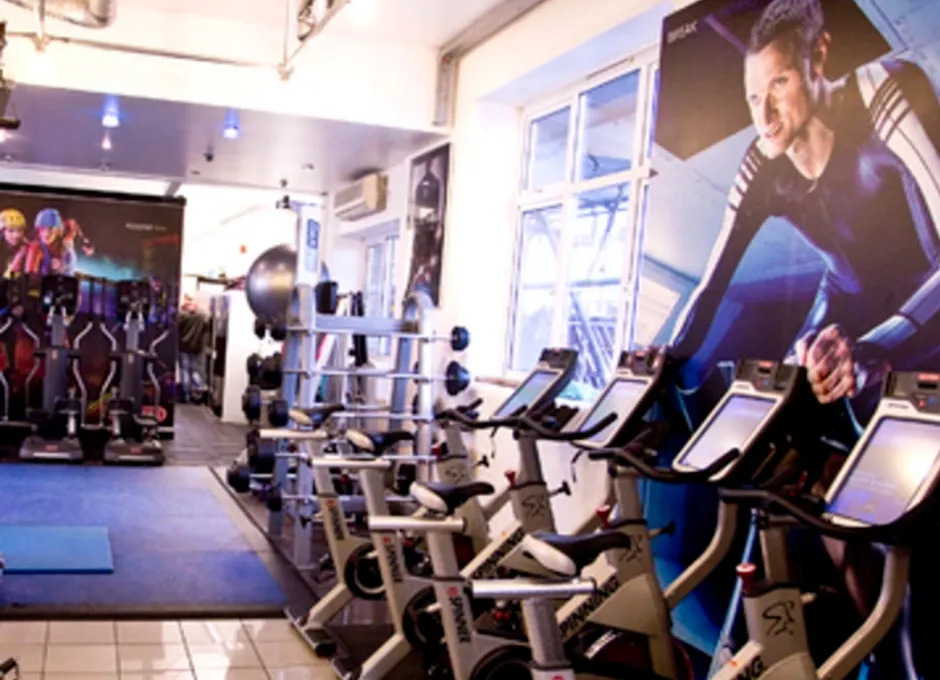 Daley Fitness
Close to Putney Station on the south bank of the Thames, Daley Fitness is a bona fide gym where the key to success lies in every tiny detail.
The apparent first thing is the person-centred ethos, from the welcoming smile to the in-depth induction and bespoke health assessment for members from the friendly Daley Fitness team.
They also ensure exercise machinery of every conceivable type is ready and waiting to use, including InBody metrics and flip-tyre machines.
Daley fitness is a company that places value in the 'old school' way of doing things. The sleek, contemporary facilities are enriched by an additional, traditional gym space with punch bags, power plates and Olympic weights.
It's popular, and it's fun, that's the idea… It's 2021; who says you can't book a few hours in the gym and have a good time while you're there?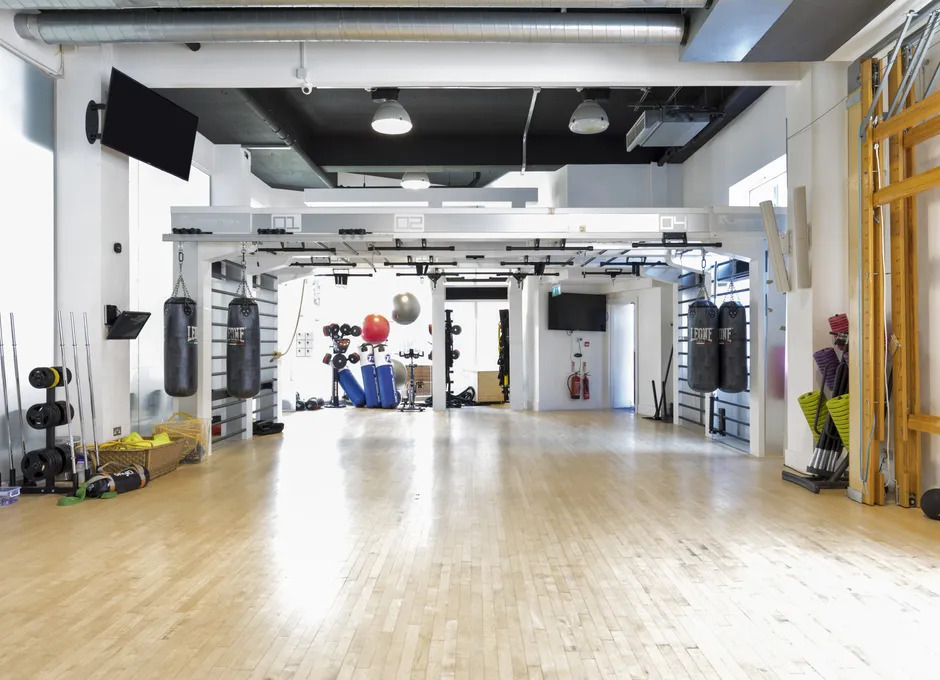 Majestic Fitness Richmond
Majestic Fitness is a local fitness club providing a fitness community under one roof, with the tools and equipment designed to help each individual reach their health & wellbeing goals with a dedicated team to help you every step of the way. The club's main vision is to inspire everyone to live a healthier and happier life. They strive to bring the individual and group fitness experience to the local community. They truly believe that together we can achieve our health and fitness goal where everyone will live a stress, anxiety, and depression-free life.
The club has several highly experienced Personal Trainers who can design tailor-made sessions for your goals. Their broad range of classes are overseen by experienced and enthusiastic instructors. The club boasts a large studio dedicated to group fitness classes as well as a separate group cycling studio, kitted out with the latest TechnoGym Group Cycle Connect technology.
Energie Fitness Brentford
Sleek, ultra-modern and designed with one goal in mind, Energie Fitness Brentford is all about the winning combination of first-class support, great customer service and the best equipment.
However, Energie Fitness is not a brand with style but no substance. The focus is firmly on creating an atmosphere that offers encouragement and reassurance that your hard work will pay off. That's why everyone is made to feel welcome from the moment they step through the doors.
Energie goes the extra mile. There's a dedicated fitness app to help you keep track of your sessions, personal trainers on hand to give bespoke advice and an extensive range of classes to meet like-minded people and enjoy your fitness journeys together.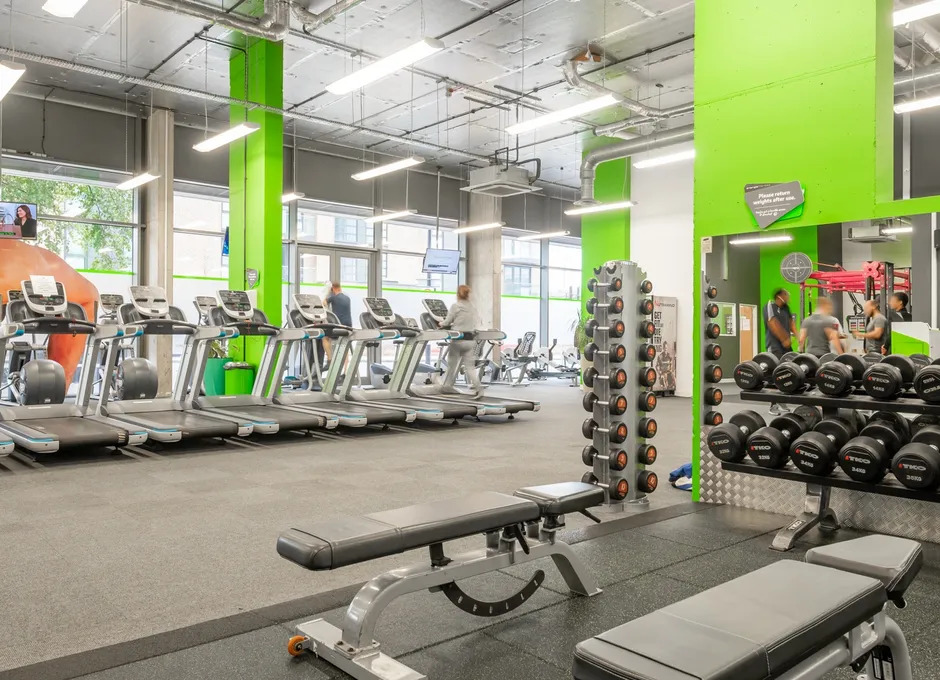 Using Hussle, you can get one-off access to any of these Richmond gyms using our popular Day Pass. Or, you can access all of them, plus loads more from around the UK using the Monthly+ Pass. Start exploring your options and fit fitness in.