South London is a big place, an area with over a dozen different boroughs each with its own unique character and a wealth of businesses, annual visitors and communities.
If you are living, working or visiting south of the Thames, where on earth would you start in finding some of the best gyms in South London?
As it happens, you're in exactly the right place, because we've already done the groundwork, we've been to the gyms and we've had the pleasure of meeting the teams behind them.
Thank us later; in the meantime here they are, some of the best gyms in South London.
Dulwich College Sports Club, South London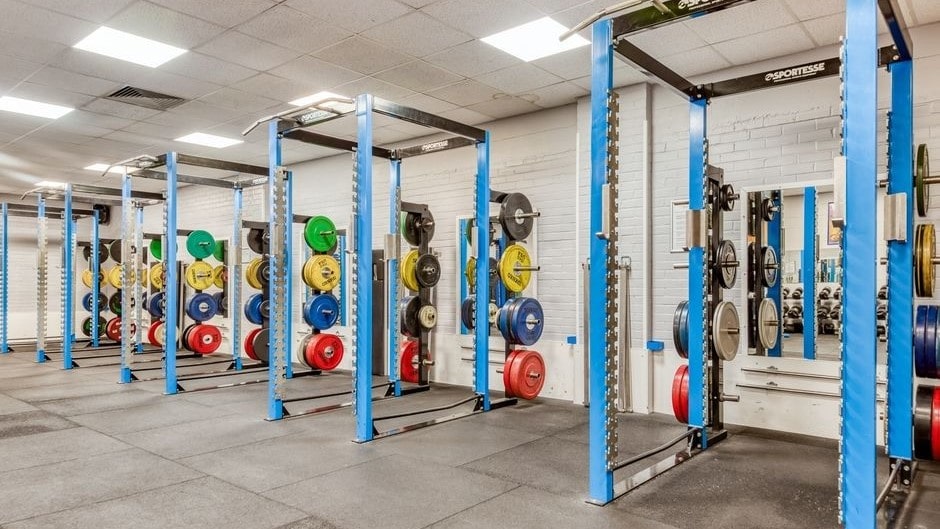 Located just from West Dulwich railways station and with excellent free parking onsite, Dulwich College Sports Club is one of London's most comprehensive and one of the best all-round sports gyms in South London.
To list everything on offer at Dulwich would need an article all of its own, it's a real community hub with something for everyone looking to get fit, have fun and meet people.
The gym facilities include a fully air conditioned studio (along with optional daily classes), a fitness suite, garnished with a full range of Life Fitness cardio and resistance gear and with a total of 40 stations with more than ample room for stretching and floor work.
There's also a free weights room, a rowing room and a cycle studio, all staffed by knowledgeable and customer focused staff and personal trainers.
Dulwich College Sports Club also offer swimming, with a crystal clear 25m, six lane pool, squash, tennis and many other sports. 
The club was used as a base by the Australian Rugby team during the 2015 Rugby World Cup.
With the excellent facilities on offer, it's no surprise they made it to the final!
FC Gym, Balham South London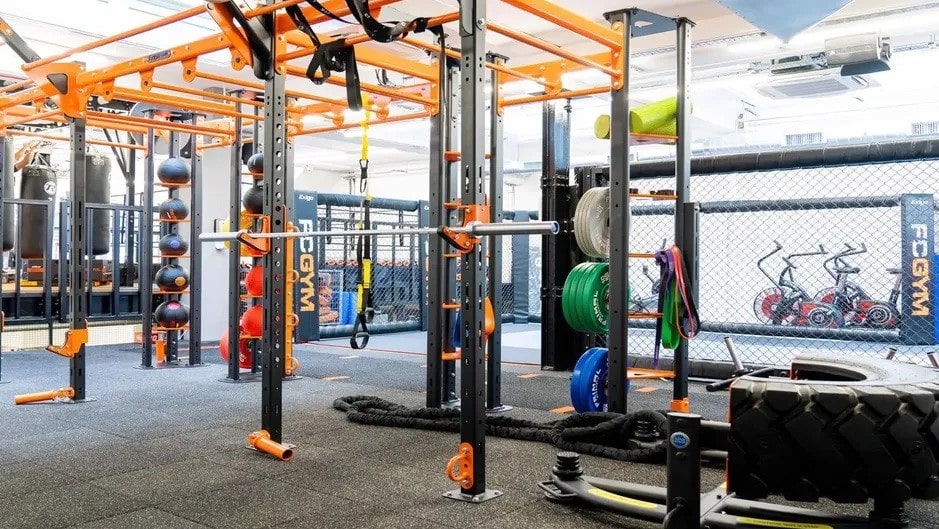 The beating heart of FC Gym, Balham is one of combat disciplines, but this fantastic South London Gym is all about leaving preconceptions at the door.
Located less than five minutes from Balham Tube Station in SW12, FC Gym is a gym where anyone can achieve their fitness goals.
The gym specialise in making contact sports accessible to children and women and the facilities are just as popular with those looking to use their great facilities for weight training, personal training, or the generous selection of clean, modern cardio and resistance machines on offer.
As a specialist fitness and training club, for those with a passion, (or those looking to broaden their horizons) in Boxing, MMA, Muay Thai, Judo or Jiu-Jitsu then FC Gym is one of the best gyms in South London.
But for those who are simply looking to reach their fitness goals in a slightly different but friendly and fantastically equipped environment, then this South London Gym has something for everyone.
FC Gym, Balham is open Monday to Friday from 06:00 until 21:00 and 09:00 until 16:00 every weekend.
Snap Fitness, Elephant & Castle, South London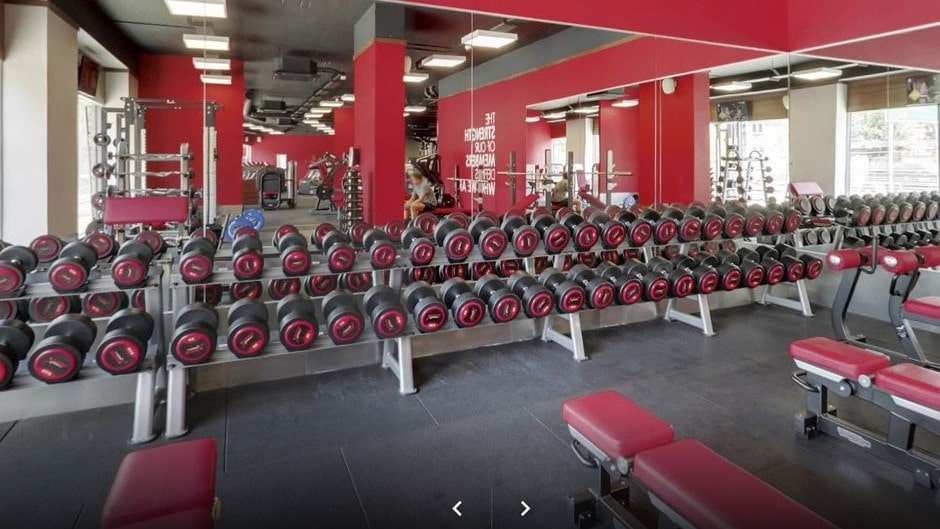 Snap Fitness is the perfect gym for busy city life. The team behind this South London Gym don't just work hard to deliver great facilities; they also have everything in place to make visiting it as easy as possible to combine with modern city life.
Snap is open from 09:00 until 20:00 from Monday to Thursday with earlier closing at 18:30 and 15:30 on Friday and Saturdays for Hussle members.
During those times, you can work up a sweat with access to world-leading Technogym cardio equipment, an Olympic lifting rack and a spacious free weights area, TRX and indoor cycling.
Add in some of the best personal trainers and fitness instructors to ever grace a South London gym and you'll see for yourself why Snap Fitness in South London is a brand well known for going the extra mile for their customers.
Whether you are looking to build muscle mass, lose weight or improve stability and core strength in your everyday life, the team at Snap Fitness Elephant & Castle are passionate about sculpting their members into the best versions of themselves through functional training, help and advice, and it gets results.
Located at 130-138 Newington Butts in SE11, it is easily accessible for anyone working, living or staying in South London. Those who try it tend to return.
Bounce Gym, Wimbledon, South London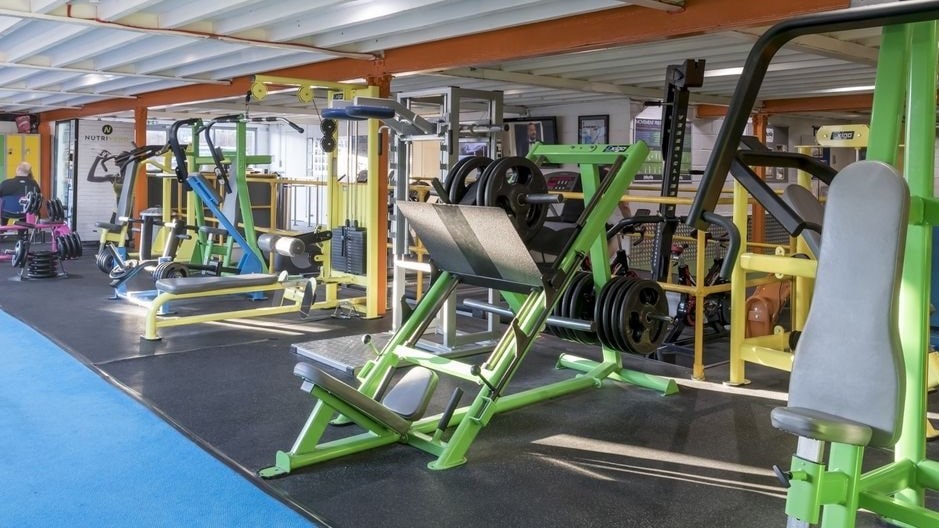 The things that make Bounce Gym, located in the heart of Wimbledon Park, popular and unique go way beyond the equipment they offer.
At Bounce, everyone is treated as a professional athlete; that might sound intimidating for first timers or those just looking to burn off a few calories but bear with them, because it's an ethos that works, incredibly well.
Bounce isn't just a first class gym, it is also an injury clinic, and its 10,000 ft² size is big enough to do both well.
Many people use one of South London's best gyms for training, treatment and rehabilitation, but just as many enjoy it on their own terms, and the team at Bounce are delighted to make those first class facilities available to everyone.
Their gym spans two floors, with all the state of the art equipment you would hope to see, the top floor houses a functional area, crossfit rig and sprinting track, the bottom floor has free weights, Olympic weights and benches.
There are a wide variety of classes daily, such as HIIT, Yoga, BounceFit and Pilates, making this gym just as popular with casual gym-goers as it is with athletes.
Solutions Health & Fitness Club, Croydon, South London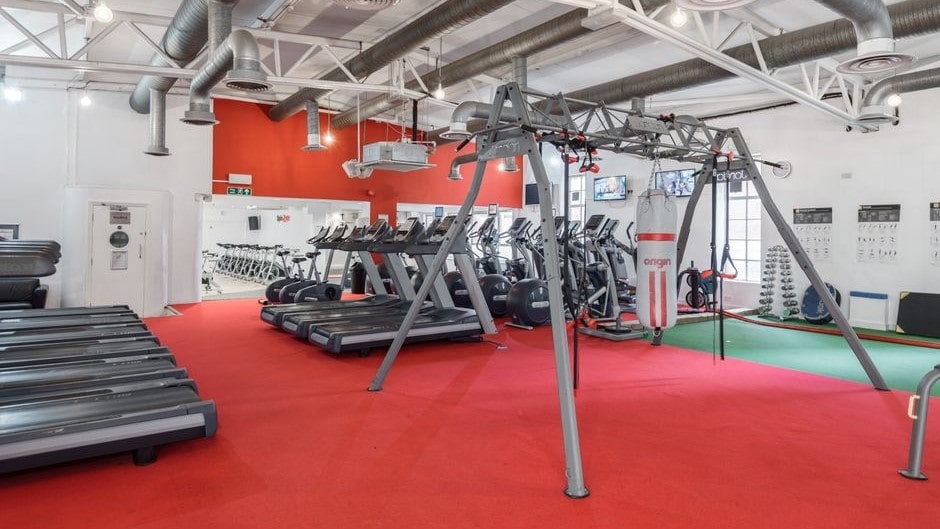 More and more gyms are really going out of their way to create an inclusive, positive atmosphere for their female customers and Solutions in Croydon is one of the most popular gyms in South London to do so.
They have a dedicated ladies section and a diverse range of over 50 classes tailored for a wide range of interests and fitness goals.
Some of those classes are pretty unique, found nowhere else in South London, including Ballroom dancing, The Kaz Barre Method ( a fusion of Pilates, Ballet and Global street dance), and Aqua Fitness recommended for pregnant women. 
There's also LBT, Zumba and a whole array of different Yoga styles on offer. Additionally, Solutions have women-only swimming with the swimming pool, sauna, steam and Jacuzzi areas open only to their female members. 
There are also cardio and resistance machines, as well as a free weights area in a gym that offers real quality choice and value for money.
With friendly and qualified staff on hand to offer help and advice whenever it is needed and a fantastic philosophy of providing the friendly, encouraging and social environment many people really respond well to, Solutions is a great South London Gym that is popular with people of all ages.
When it comes to versatility, quality and convenience London has a lot to offer and Hussle can help find the best gyms in South London right one for you.
Our Monthly+ Passes give you unlimited, multi-gym access to a range of gyms in South London. Plus, you get digital fitness options included in your pass too. So, wherever you are and whatever you're looking for, Hussle can help you find it.  Find out more on our site.