The capital city of Wales, Cardiff is a modern, vibrant place with just as much history and heritage as commerce, culture and opportunity.
Those things combined, make Cardiff not just a popular place to live and work but also one that is on many people's list of places to visit when enjoying everything that Wales has to offer.
All those people living, working and visiting Cardiff need great fitness facilities, and fortunately amongst the city's extensive parks and green spaces are some first class gyms.
At Hussle, we've already done the groundwork for you. Here are our top picks from the best gyms in Cardiff.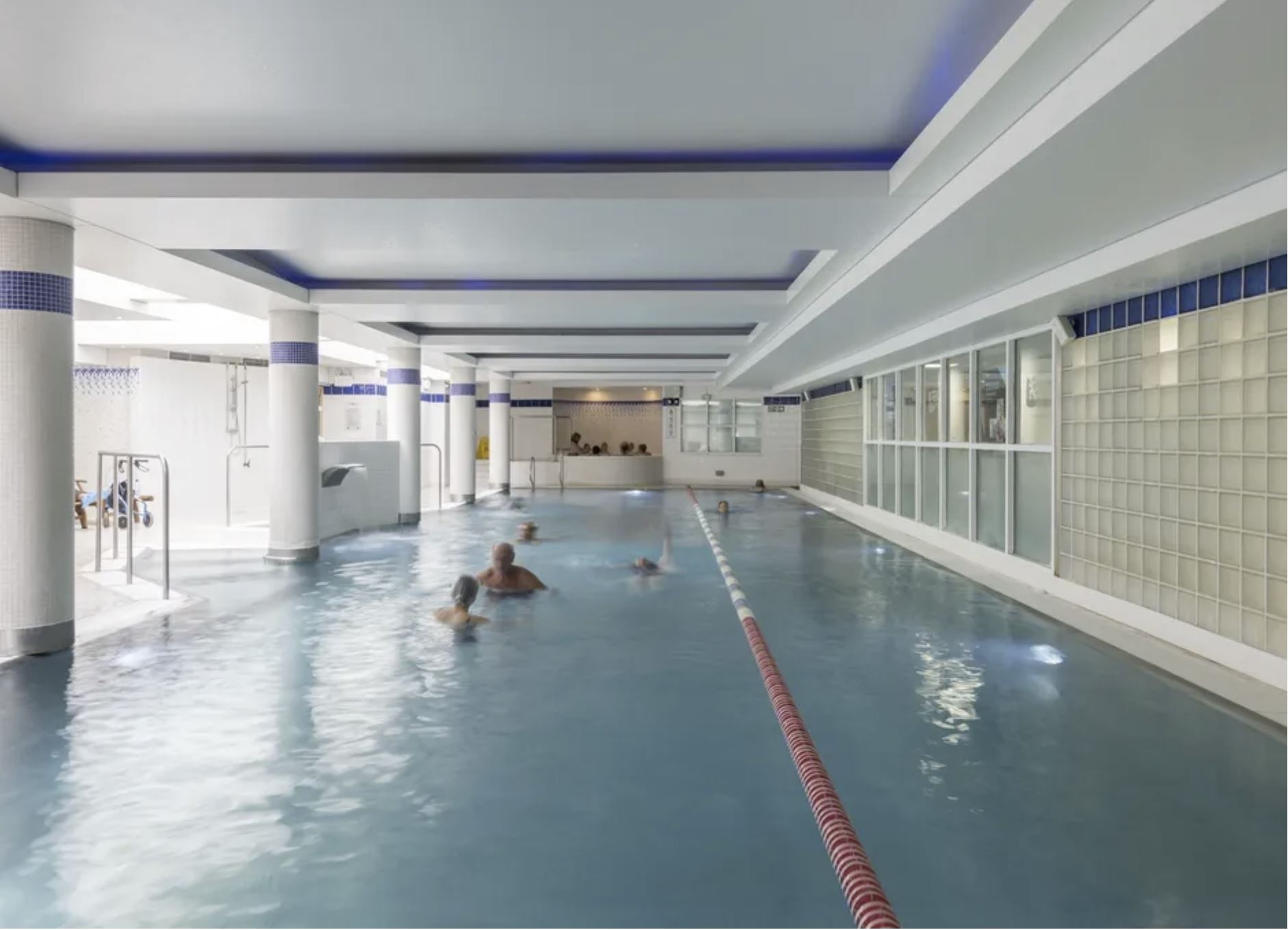 Situated just a javelin throw from Cardiff's Millenium Stadium and Cardiff Arms Park, The Hilton Health Club, Cardiff is the perfect destination for those who like their fitness with a little flair thrown in for good measure.
The venue has all the style you would expect from such a well known hotel brand. It is the ideal venue for those visiting Cardiff, but also anyone with a Hussle pass!
There is substance here at The Hilton, to match the style. Cardio machines, resistance equipment and an impressive free weights area stand impressively next to a crystal clear 20m swimming pool. 
There are a sauna, Jacuzzi and steam rooms thrown in for impressively good measure.
Personal training is available too at additional cost in an environment that balances motivation with fun.
Included within your Pass price is an Aquaerobics class which is held at 10am on Mondays and Fridays. 
The Hilton Health Club is open from 07:00 to 20:00 Monday to Friday, and 08:00 to 20:00 at the weekends.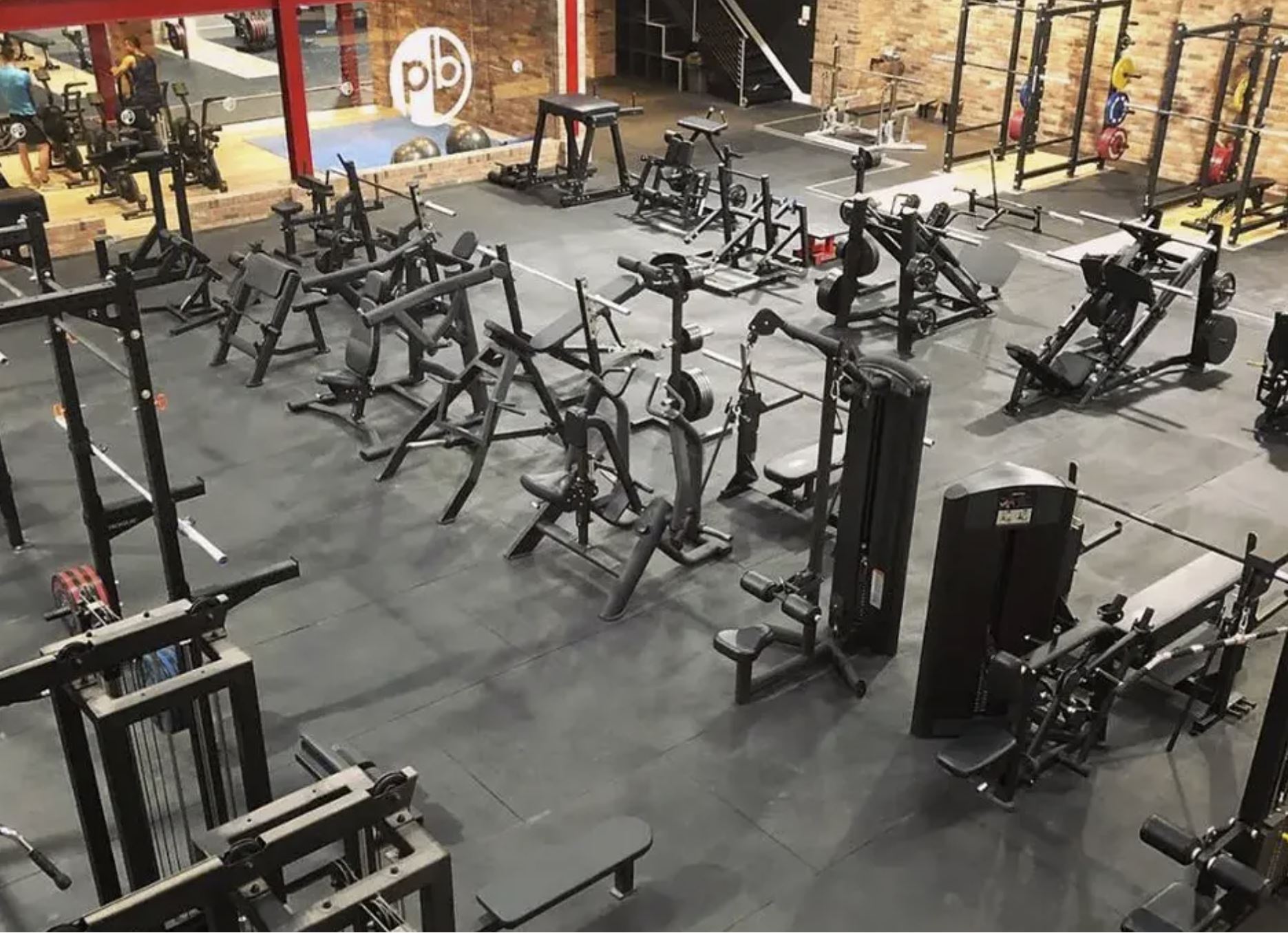 As the name implies, PB performance is one of the gyms in Cardiff with a firm focus on performance and helping you to reach (and pass) your fitness goals.
Just an 8-minute drive outside Cardiff Central in CF24, PB Performance is a high octane Aladdin's cave of clean, modern free & Olympic weights, resistance and cardio machines of every type. 
There are also treadmills, bikes, rowers and resistance aimed at chests, legs and shoulders to name just a few.
Spread intelligently over two floors, the team at PB Performance also offer group exercise, Pilates and Yoga. Did we mention there is also lane swimming, the perfect way to round off your gym session!
PB Performance Cardiff is open weekdays from 06:00 until 21:00, weekend gym goers can enjoy everything they have to offer from 08:00 until 18:00 Saturdays and 17:00 on Sundays.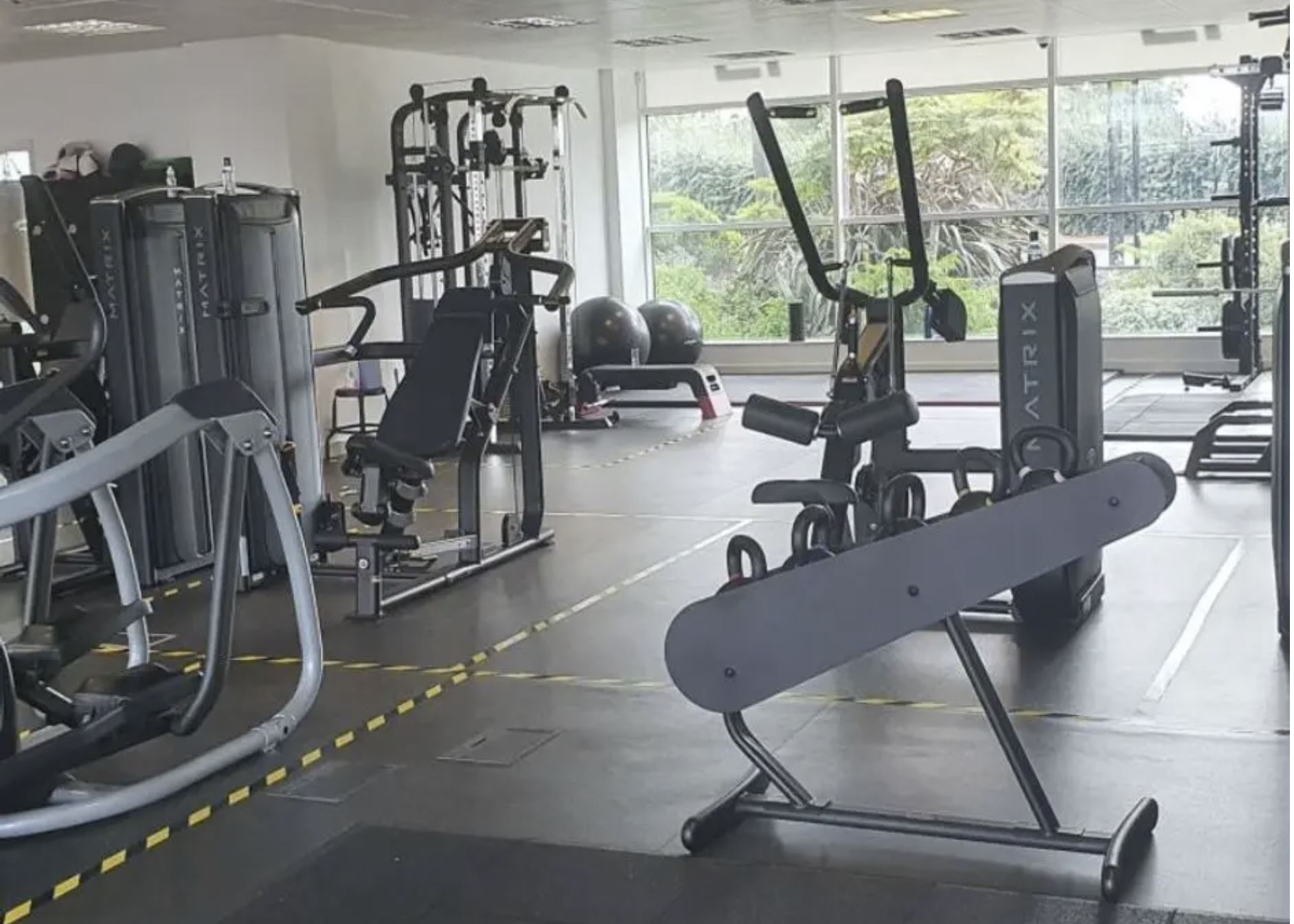 Based in the heart of Cardiff Bay, Operation Fitness is an exclusive, premium gym with a wealth of equipment to ensure even the most varied gym routine has everything it needs and then some!
The name has a 'bootcamp' feel but in-fact, Operation Fitness is all about offering the best to everyone. 
They have real pride in the boxing facilities on offer, a 14ft boxing ring and punch bags are waiting for novices and experienced fighters alike to bring their gloves along. 
Matrix cardio and resistance equipment is available too, as well as primal functional equipment such as pull up stations, squat rack and a strength monster cable machine.
However, Operation Fitness is not just a fighter's paradise, yoga is available, the group exercise is popular and personal training is also available from skilled, experienced trainers.
It all adds up to a genuinely premium offering (except the price) and there is enough to ensure that no one ever gets a boring workout.
Operation Fitness Cardiff is open from 07:00 until 22:00 at night, every day of the week with pay and display parking available onsite.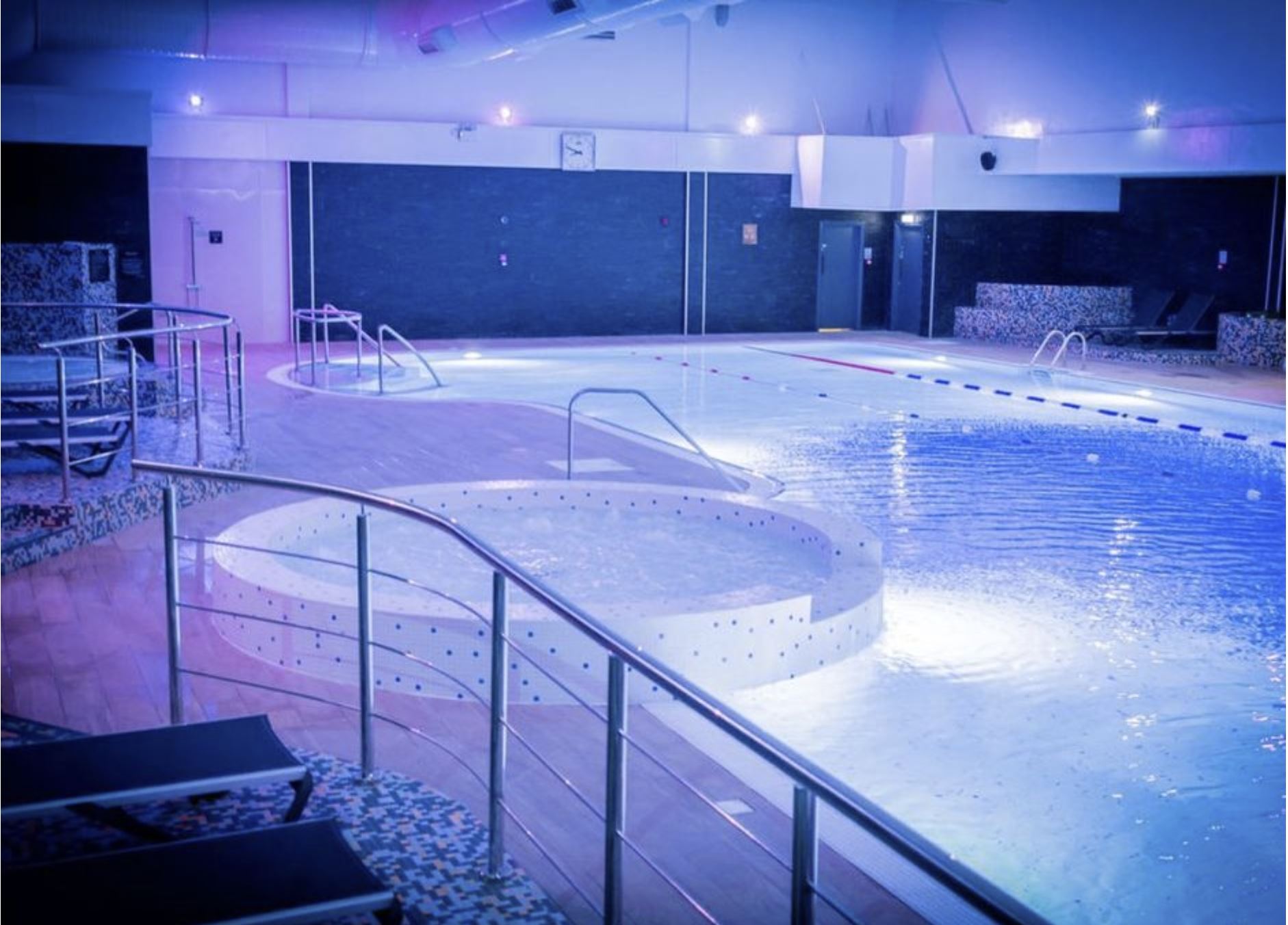 The Village Gym Cardiff is a health and wellness club linked to the impressive hotel of the same name on Pendywallt Road, CF14 just a short drive from Cardiff City Centre.
As well as proving popular with the hotel residents however, the first class facilities in this gym are open to Hussle members too.
Those facilities are of the same high standards as the rest of the hotel of course and those for which the chain has such a strong reputation. Visiting always feels like a bit of a treat…
Inside this fully air conditioned gym you will find all the latest, immaculately lined up cardio and resistance equipment, a mat area with functional training and free weights.
There is also an excellent 25m swimming pool and a spa pool, sauna and steam room for you to chill in post-session.
If you are a little short on time, there is even a limited 'Express Gym' although this is mainly aimed at the hotel residents to grab a quick session in after checking in or before checking out.
This well-reviewed Cardiff gym is open from 06:30 until 22:00 throughout the week and from 08:00 until 21:00 and 22:00 on Saturdays and Sundays respectively.
When our Hussle community likes a gym, they let us know; for that very reason Dave's Gym on Cottrell Road CF24 is a worthy addition to the list.
It might not be bolted on to a posh hotel, you won't find a pool here or luxurious spa and sauna treatments.
What you will find is one of the best no-nonsense gyms Cardiff has to offer. There is a focus on weight training at Dave's Cardiff, so the cardio offering is smaller. 
Resistance machines however, along with boxing, Olympic weights, functional training and punch bags are plenty and well maintained.
Dave's is one of those gyms that is big enough to have a wide range of specialist equipment, but small enough to always have the time to offer friendly help and advice to their customers. 
This comes courtesy of a professional, experienced team with a clear love and passion for what they do.
The protein bars are behind the counter and the drinks are chilling in the fridge at Dave's, get in there for a genuine old-school gym experience.
Dave's Gym, Cardiff is open Monday to Friday from 09:00 until 21:00 and from 11:00 until 16:00 at the weekends 
How did we do?
If you think of any more gyms in Cardiff that are worthy of a place on our list, review it on our site and let us know!
If you've been inspired to try one of the gyms above, the good news is that you can try all five with zero contracts thanks to our Hussle Monthly+ pass which gives you:
Multi-gym access
As many visits as you like
Zero contracts, enabling you to cancel any time you like
A free fitness app included!
For those just passing through for a weekend staycation or business trip, we have you covered too, Our Hussle Day Pass lets you visit the gym of your choice, is valid for 30 days and available to buy just once or as often as you like.