Leeds, like many cities up and down the UK, offers a mind-boggling array of gym options for those living, working or simply spending a weekend away in this diverse and vibrant city.
The thing is, everyone's idea of that perfect gym is different.
Some of us head straight to the spa, some simply love to swim whilst others dive into free weights or insist on a wide range of quality classes.
We are all wonderfully different, but guess what..?
The gyms in Leeds have got you covered and when it comes to find the best, so have we!
Here is just a sample of what the gyms in Leeds have to offer; in no particular order:
Some of the best gyms in Leeds…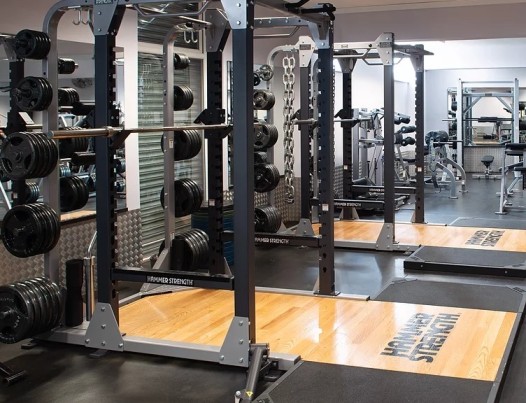 Located in the south of Leeds, on the memorably named Easy Road in LS9, Leodis Gym's opening hours are well suited to city life.
This great gym in Leeds is open from 06:00 until 22:00 Monday to Friday and 08:00 to 16:00 at the weekends.
Accessibility isn't the gym's only big selling point though, as our reviews prove.
It is a great weights gym, enjoys an amazing local reputation and has a great variety of other equipment, all housed smartly in a friendly and welcoming atmosphere.
That atmosphere is thanks to its staff, each one of whom greet you with a smile, and show genuine pride and appreciation in their Leeds gym and everyone who uses it.
Many of those users are serious about building muscle, burning fat and improving performance.
That isn't surprising considering Leodis is one of the best known gyms in Leeds, owned by 2013 Mr Universe winner Stuart Garrington.
Other facilities at Leodis, Leeds include resistance machines, free weights, cardio machines and as an added bonus, some of the best personal trainers in Yorkshire.
360 Fit Performance Centre, Leeds LS11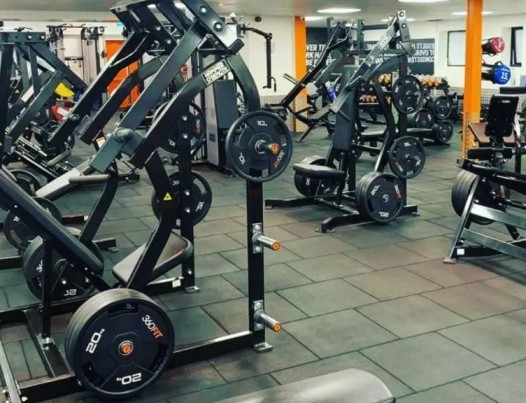 The team at 360 Fit Performance
gym in Leeds believe that a gym shouldn't just be all state of the art equipment
and no service.
That's why they provide incredible facilities and go out of their way to ensure everyone who steps through their doors has all the support and advice they need to reach their fitness goals.
That fitness advice comes in the form of programme building, affordable personal training and even nutritional advice and support.
Located less than a 10 minute walk from Leeds train station and off junction 3 of the M621, you'll find 360 Fit Performance as you enter the heart of Leeds, 360 is one of the easiest gyms in Leeds to find.
But what will you find inside..?
For starters, a wide range of brand new, well kept Watson gym equipment and an Olympic lifting zone in addition to a wide range of well maintained cardio and resistance machines, a fitness studio and mat area.
You'll also notice that measures are put in place to ensure the gym is never overcrowded at any time during their extensive opening hours of 05:00 to 22:00 every day and 08:00 until 17:00 at the weekends.
It all adds up to ensure 360 Fit is consistently rated as one of the best gyms in Leeds.
Snap Fitness, Leeds Wellington Street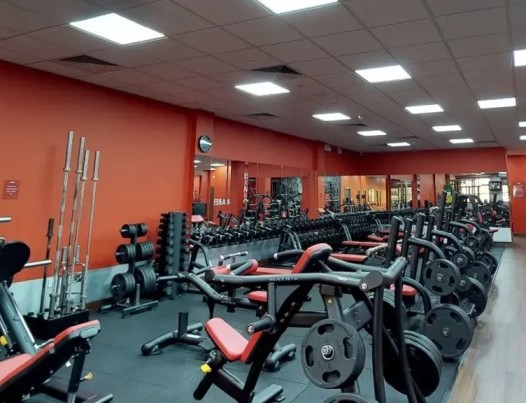 Snap fitness is a brand well known for making their gym-goers feel supported, encouraged and above all for helping them to enjoy their gym experience, whatever their age or fitness goals.
Because of those qualities Snap Fitness gym Leeds feels like a gym for everyone.
For starters, it looks the part, decked luxuriously in Snap's rich red branding and a wealth of clean, well maintained fitness equipment.
But there is real substance too, in Snap gym Leeds, as well as impressive style. The gym team are always on hand with help and advice around meeting your fitness goals.
There are few better Leeds gyms to either start your fitness journey or drive it forwards in one of the coolest looking gyms in Leeds.
With an excellent choice of cardio and resistance machines, you can challenge yourself to go further, or ease yourself in slowly as you learn at your leisure.
You can enjoy a versatile workout, or try something new, such as the rowing or running machines or extend your comfort zone with the punchbags, smith machines and pull up bars.
For those with the experience to focus on performance, there is also a dedicated weights area with Olympic weights, velocity trainers and cable press machines.
Oh… and there's even a bus stop right outside for easy access to and from Leeds city Centre.
Snap Fitness Leeds is open from Monday to Thursday from 07:00 until 20:00, with early closing at 18:00 on Fridays, the gym is closed at the weekend.
LivingWell, Hilton Leeds City, LS1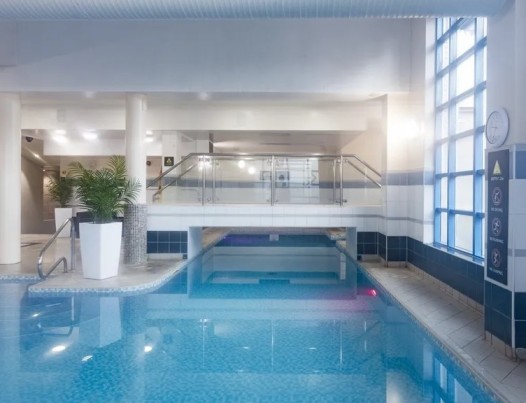 Located at Hilton Leeds, in the very heart of the city, LivingWell, Leeds is anything but your typical city centre gym.
Opening hours are well suited to busy city life; this Leeds gym's opening hours are from 06:00 until 22:00 Monday to Friday (07:30 until 20:00 weekends) and whatever time of day you glide through their doors, you are guaranteed one of the friendliest welcomes of any gym in Leeds.
As with so many LivingWell gyms and health clubs, the thing that sets them apart is how they make you feel.
LivingWell Leeds is a gym you really love to be in, and one of those gyms that people always look forward to visiting.
So what exactly will you find at LivingWell that make it one of the best gyms in Leeds?
Free parking is a welcome city centre bonus and once inside there is a wealth of clean, state of the art cardio and resistance machines, including Watt bikes and optional Personal training.
The pool is perfect for a quick swim or lane swimming session and proves popular with many of the Leeds hotel's residents, especially during the weekends.
LivingWell Leeds also offer a sauna, steam room and great spa facilities too, ideal for a little rest and relaxation after a busy day at work, a hard workout or just a little weekend pampering when you tire of the Leeds shops or sightseeing.
Primal Gym Leeds Dock, LS10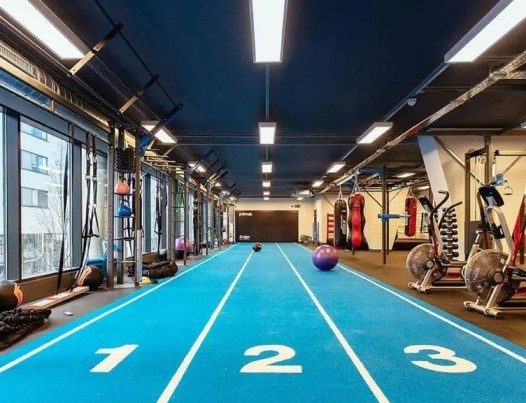 There's an ethos at Primal Gym Leeds, located at The Boulevard in Leeds Dock that feels much more than a buzzword or marketing gimmick.
They know that many of us fall short with our fitness plans, due to overcrowded gyms, unimaginative workouts and like a hamster on a wheel; simply trying the same things over and over again…
Going to the gym and seeing or feeling the results should feel great and the team at Primal Leeds ensure that, by doing it right, you will!
You won't find rows of treadmills, TV screens and bikes, because Primal is a Leeds gym designed to make your gym sessions interesting, full of personal touches aimed at meeting individual needs.
What you will find are encouraging personal trainers, spacious fitness studios, a boxing ring and powerplate. Along with all the cardio and resistance machines you'll ever need.
Just don't expect them to be in a line…
If you are looking for an ethos of positivity and encouragement, combined with great gym facilities, Primal gym Leeds is a sure fire winner.
Whether you are looking for the
perfect staycation Leeds gym
, a convenient gym for after work or simply looking to combine a visit to the gym with your normal daily routine, Leeds has got you covered.
Why not try a gym with Hussle?
If you've already found the perfect Leeds gym, you can work out and swim as much as you like, contract-free with our unlimited Hussle Monthly+ pass!