At Hussle, we pride ourselves in creating and maintaining One Network, Any Location, and Thousand of Gyms.
Every single one of them is available with Zero Contract and when it comes to places such as Solihull just outside the city of Birmingham that can open up a world of possibilities!
So, if you live in the Midlands, if you're visiting for a weekend or simply searching for 'gyms near me' in your lunch break, Hussle has some of the very best gyms Solihull and Birmingham have to offer.
Here's a taste of what's out there!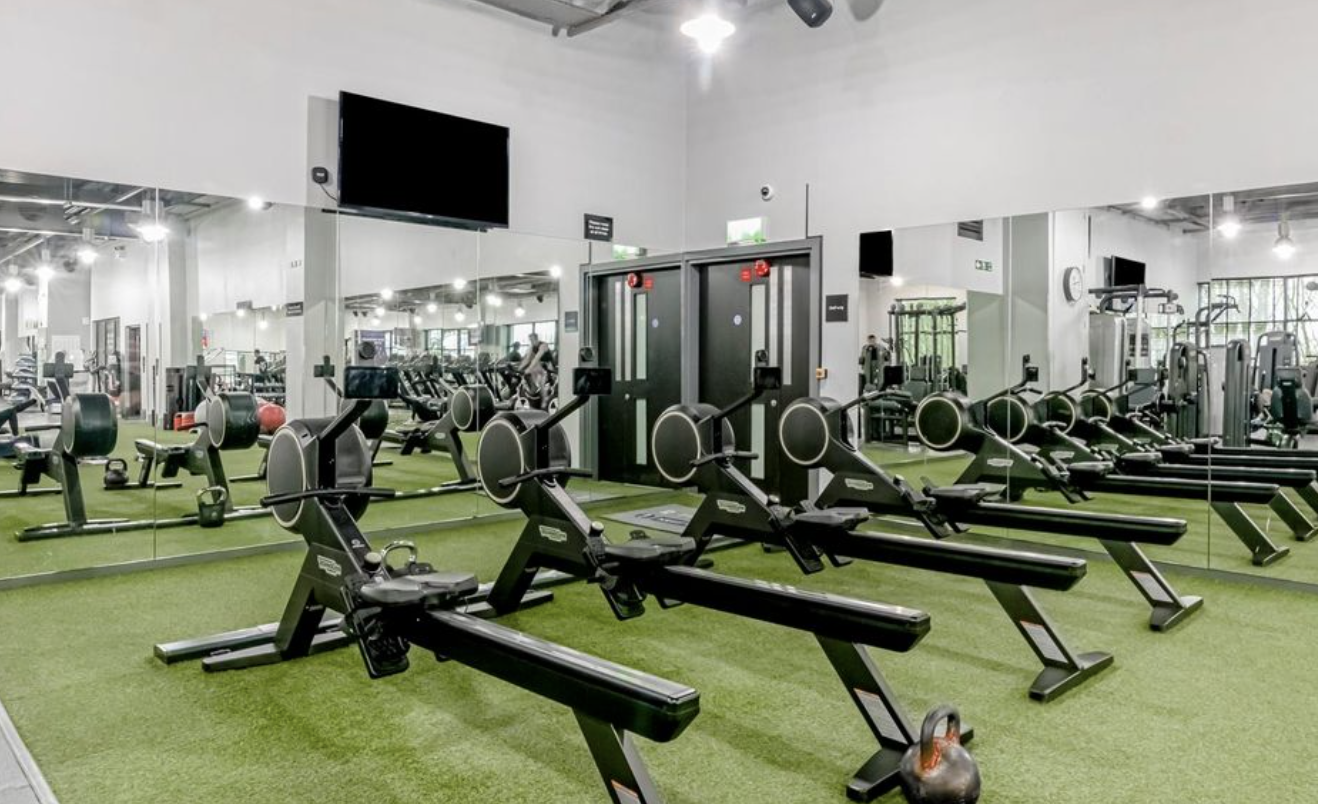 You can find The Village Gym, Solihull on The Green Business Park, in B90 within the ultra modern Village Hotel Solihull. Like all their excellent branded Village Gyms, it is a fitness club designed to offer something for every conceivable fitness goal.
Those who prefer the motivation of group fitness have their choice from a wide range of weekly group classes with everything from Pilates to combat style workouts, indoor cycling and the latest HIIT classes from Les Mills. 
The Village Gym Solihull is also equipped with the latest cardio and resistance training gear and offers Hussle members an area for free weights and stretching as well as a stylish fitness studio.
If 'Technogym' is more your thing, then their state of the art resistance and cardio machines are just waiting to deliver with docking stations for Apple products as standard.
As for swimming, how does a heated, crystal clear 20m pool sound?  Many think it is perfect for winding down before heading to the steam room or sauna.
The Village Gym, Solihull is open daily from 6am to 10pm and from 8-8 all weekend.
Fox Hollies Leisure Centre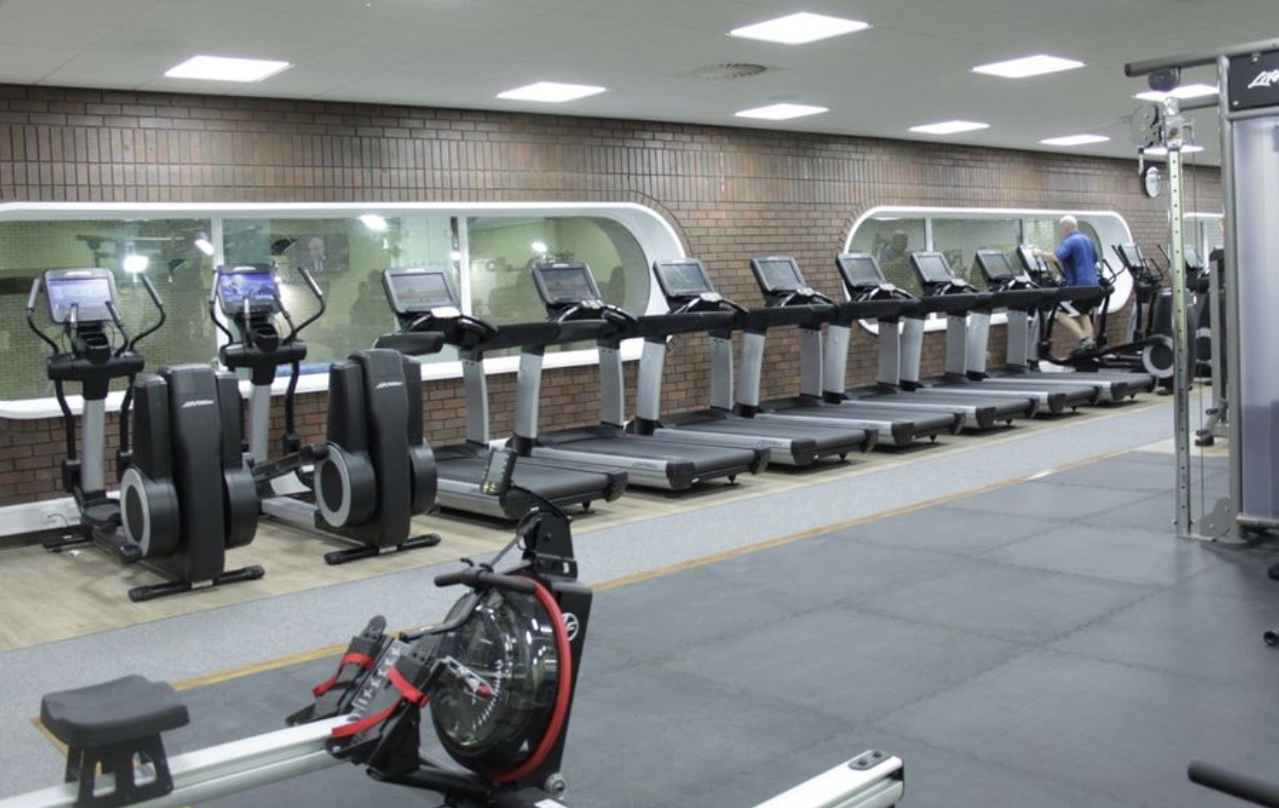 For those who love the best facilities and an impressive range of choice, but might not like the traffic and bustle of Birmingham City Centre Fox Hollies Leisure Centre is a dream made real!
All ages and all abilities are well catered for in this family friendly and very well equipped Solihull health club located on Shirley Road, Acocks Green in B27 just outside the city.
So what makes Fox Hollies stand out from the crowd? It is designed from the ground up to be spacious, inviting and inclusive, but that's just the start.
Fox Hollies' ethos is to get everyone involved and to offer them the best facilities to reach their goals.
Those facilities include a crystal clear 25 metre pool, and a fully equipped gym packed with state-of-the-art fitness equipment. Cardio fans will love the clean, modern treadmills, cross trainers, spin bikes and rowers.
Those who prefer resistance machines will love the range of leg curls, chest presses and the lat pull down to name just a few.
Add in a ton of free weights, group training and Olympic weights and garnish the whole thing with friendly, encouraging, expert staff and you have a first class fitness venue that many Hussle members really value.
This great Solihull gym has free on-site parking and is open from 06:30-22:00 Mon-Thu, closing earlier at 21:00 on Fridays. The venue is open every weekend from 07:00 until 15:00.
Cocks Moors Woods Leisure Centre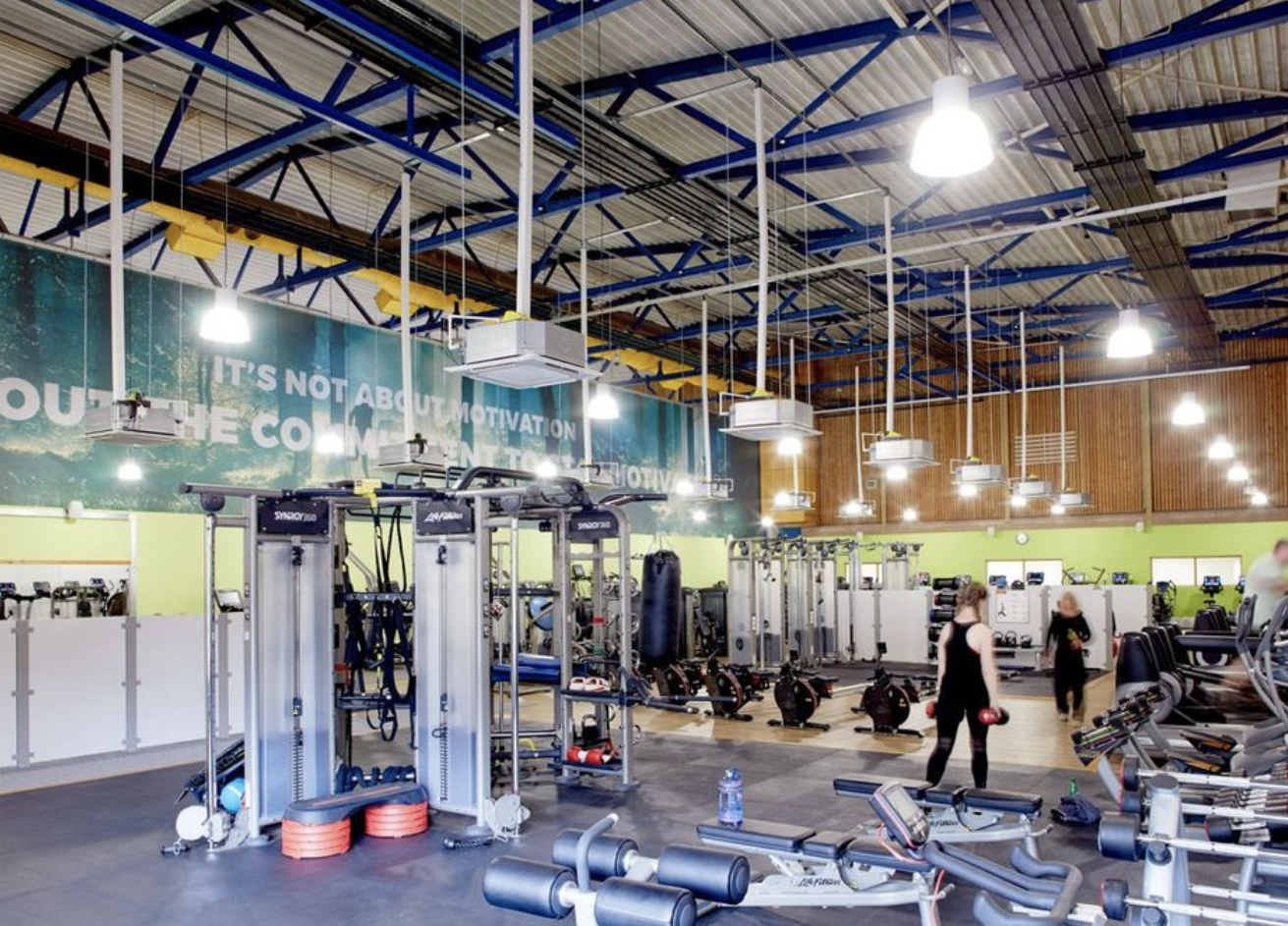 Head out of Birmingham City Centre towards B14 and you'll find one of the best all round gyms in Solihull.
Cocks Moors Woods is a first class facility in every way that matters, offering a broad range of great quality facilities all under one roof.
For those who love their Solihull gyms with a pool, there is a 25 metre pool, ideal for learning, practice and leisure. You can check the swimming timetable on the Birmingham Community Leisure Trust website or by calling the club in advance.
If group exercise is your thing, the venue offers a packed daily timetable which includes Les Mills, HIIT, more calming classes and a range of express classes.
There's a real community feel at Cocks Moors Woods, to go with the impressive range of facilities. The team is friendly and know their subjects well; the well equipped gym is just as impressive.
Cardio and resistance equipment includes ample choice for a wide range of fitness goals, even at busier times and there is functional training, free & Olympic weights and a great gym floor to help you to get fitter faster and feel at your best in a comfortable, non-judgemental environment.
Cocks Moors Woods offers free parking and is open from 6:00AM until 10PM weekdays and 7-3 every weekend.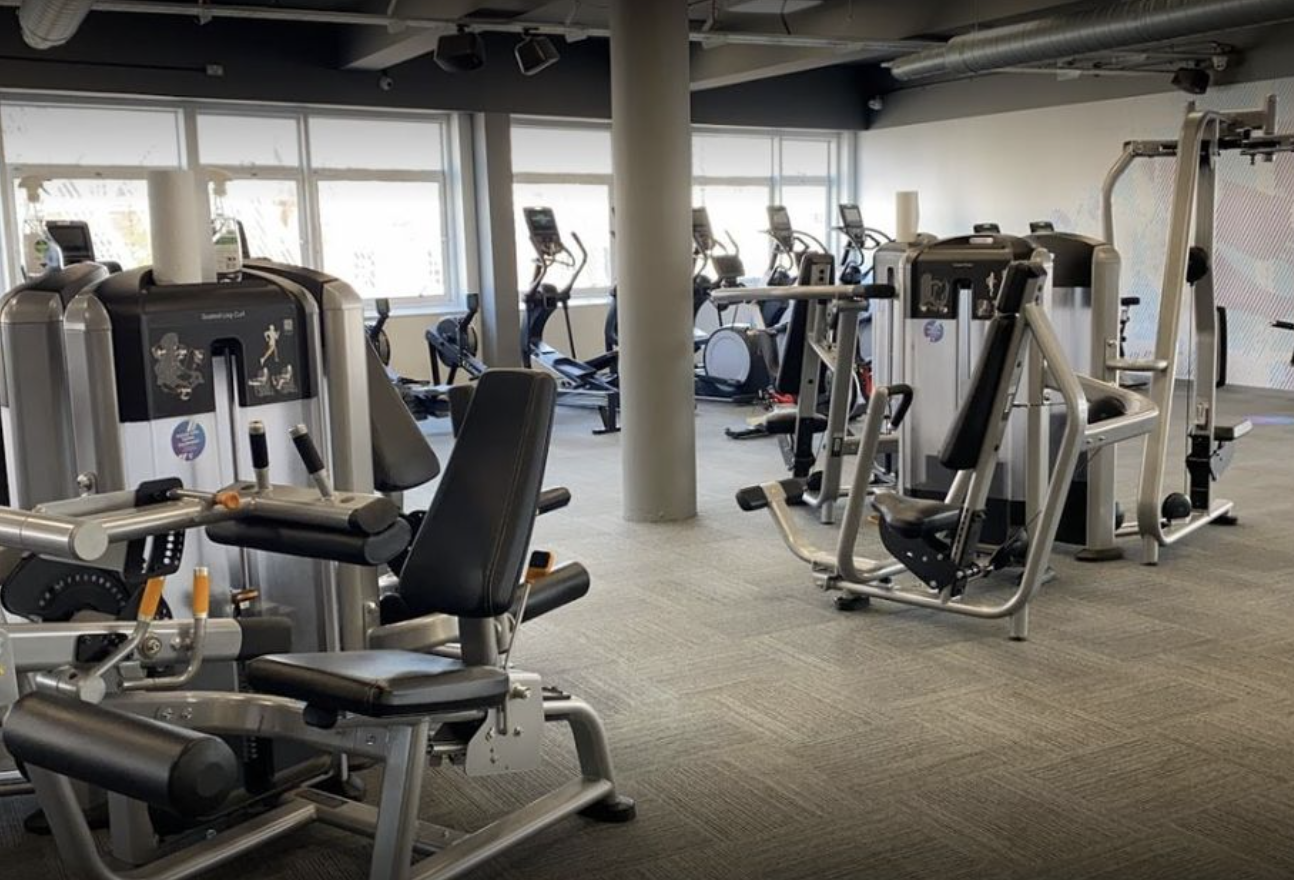 Anytime Fitness Solihull lies on the first floor at 59-63 Mill Lane in B91, making it accessible for those working and living around the Solihull area. 
It is spacious and inclusive but intelligent design and layout means that doing your own thing, your own way feels comfortable. This is thanks to a team dedicated to providing the best indoor facilities to empower members of every level to power past their fitness goals.
Thanks to their unique ethos, state of the art facilities and a philosophy of combining innovation, encouragement and good old fashioned customer service, the team behind Anytime Fitness has crafted one of the best gyms in Solihull, or anywhere else across suburban Birmingham.
The equipment at this great gym in Solihull also helps to make it a winner, there is a popular weights section,  Olympic weights and ample cardio machines to satisfy demand and wipe out waiting times.
Anytime Fitness also place a great deal of pride in the personal training on offer, to help you along on your fitness journey.
Anytime Fitness Solihull is open daily from 09:00 until 20:00 to Hussle customers, and from 10:00 until 16:00 and 15:00 on Saturdays and Sundays respectively.
Nuffield Health Birmingham Central Fitness & Wellbeing Gym, B16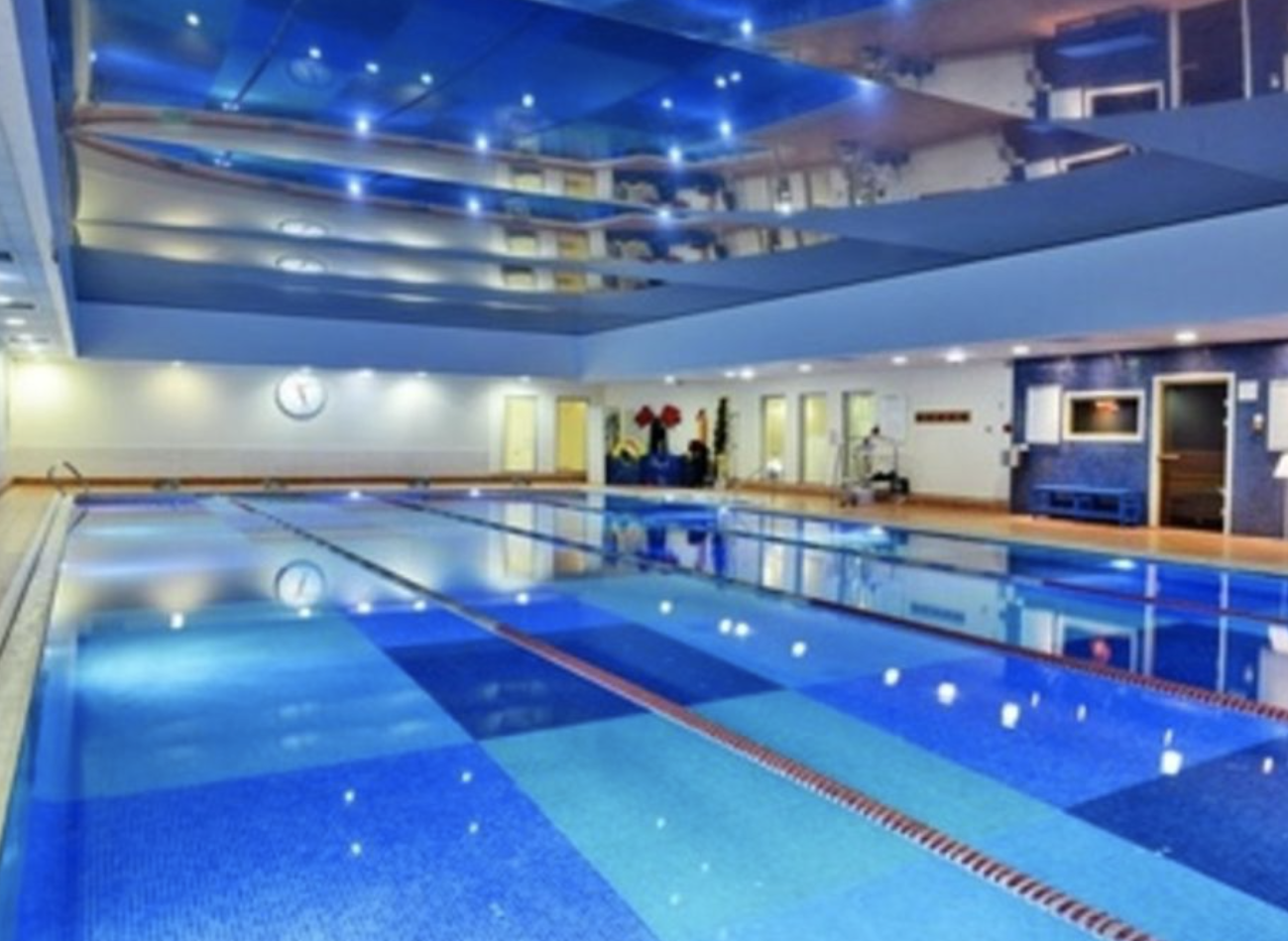 Anyone looking at the best gyms in Solihull cannot ignore this stylish offering from the people at Nuffield. Their Birmingham Central Fitness and Wellbeing gym is a worthy contender.
But what sets it apart?
The central location is perfect for starters, right in the heart of Birmingham City Centre on Broadway Plaza it is accessible for anyone living, working or visiting the West Midlands.
Those who make the effort invariably find it worthwhile, thanks to their incredible selection of both classic and state of the art equipment, including old school benches and free weights and familiar cardio equipment.
However there is also an impressive selection of the latest techno-advanced equipment all housed in a clean and vibrant studio space.
Add in a fantastic selection of daily group exercise classes, the cream of The Midlands' fitness experts, and a crystal clear 25m pool with sauna/steam room and it is clear to see the lengths Nuffield have gone to in really making this fitness and wellbeing venue stand out from the crowd.
Nuffield Birmingham is located on Broadway Plaza in the heart of Birmingham, the venue is open daily from 06:30 until 22:00 and from 8-8 every weekend.
If we missed out your favourite Solihull Gym, then feel free to let us know by dropping a review on our website. We love to read them and they can make a real impact in helping our Hussle community to find a Solihull gym they'll love.
Then of course, with our Hussle Monthly+ pass and convenient Day Passes, you can try as many as you like, without a single contract!