The Top Boxing Gyms in London
Boxing is thrilling, the men and women we watch making their way into the ring are a little like modern day gladiators, taking part in a spectacle that few others sports can hope to match.
But boxing is much more than that. You see, many of us think of boxing as something we'll never get a chance to try, something a little too far out of our comfort zones. But at the end of the day, all you really need is a boxing gym to train at and a passion to try something a little beyond what you are used to.
As a form of exercise, boxing is amazing, as a way to hone your mental resilience and lose weight, it is also incredibly worthwhile and that boxing gym might just be a little more accessible than you think.
London is home to some of the best boxing gyms around, you don't need to be a seasoned professional to enjoy them, you don't even have to step through the ropes. As the famous quote goes; it isn't the size of the boxer, it's the size of the will they have inside them!
Here some of the best boxing gyms in London to put those words to the test.
At Rathbone Boxing Club, the focus is firmly placed on accessibility and providing the best facilities for every level. Pressure and egos are left outside to create a boxing gym where both professional and recreational boxers, as well as those who simply love to get into shape can all do their thing.
There is no pressure at Rathbone Boxing Club; it really is one of the most accessible boxing gyms London has…
If you want a boxing club with a bespoke boxing ring, fully equipped boxing gym, as well as a wide variety of daily strength, conditioning and (of course) boxing fitness classes, then this well equipped and professionally staffed North London boxing club is one of the best boxing gyms around.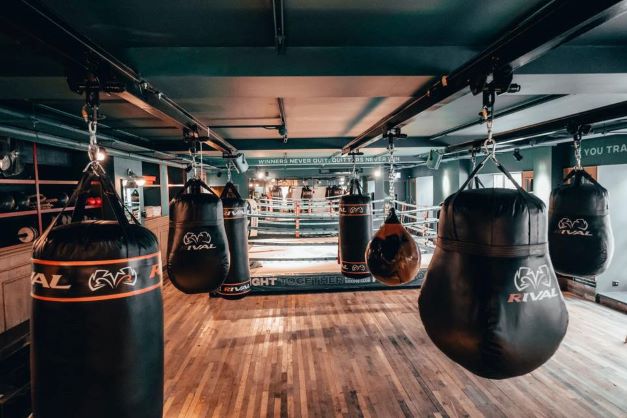 Located in South-east London, 2BX is the largest boxing gym affiliated to the London Amateur Boxing Association; The Bromley boxing club's impressive credentials don't end there however. 2BX is a boxing purists dream.
The team at 2BX specialise in everything from 1-2-1 boxing training and amateur boxing, all the way up to professional boxing. It is also a great venue for white collar boxing training with classes and sessions aimed at learning technique, taking part in sparring sessions and improving conditioning and strength for white collar and semi professional boxers.
The boxing gym has an impressive range of equipment including a boxing ring and two gym areas with matted floors. There are also free weights, battle ropes, punch bags and every other piece of boxing equipment you might ever need, there's even a fully stocked boxing shop.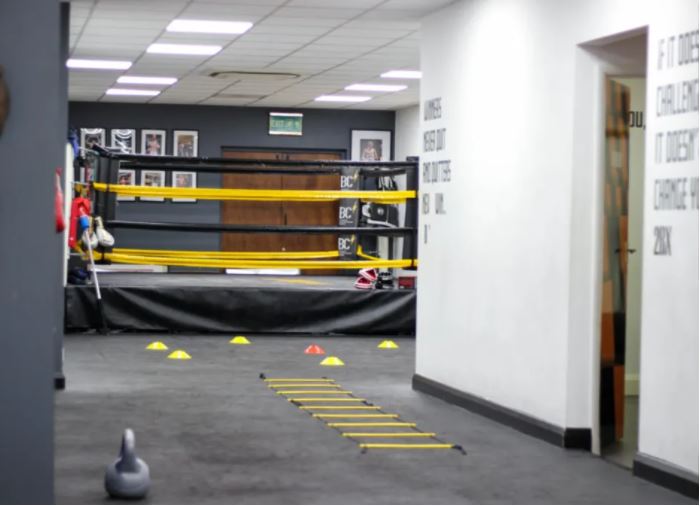 Enthusiasm and dedication are woven into the DNA of Fight City, a boxing gym located in Central London; it is a boxing gym with the professional staff and excellent variety of boxing facilities to offer something for beginners, champions and everyone in between.
Fight city combines boxing with a wide range of other disciplines to create a unique and diverse environment where everyone is made to feel welcome, with established trainers on hand who are specialists in their chosen disciplines.
Fight City might not be one of London's traditional boxing clubs; it is more of a Mecca to the wider world of combat sports. The gym floor reflects that fact with a range of equipment on offer from Olympic weights and functional training to power lifting stations, punch bags and of course a high quality boxing classes in an excellent boxing ring.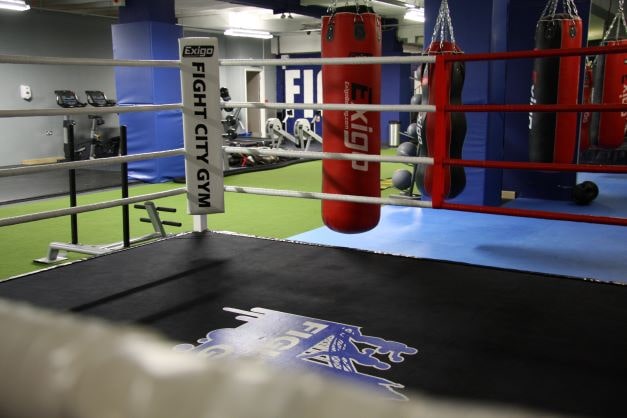 If you want a boxing gym that offers a wide range of other disciplines too, Fight City Gym in Balham is one of London's best.
FC Balham is more than a boxing gym; it is also a club which offers Muay Thai, MMA, Brazilian Jiu-Jitsu and Judo as well as a range of dedicated conditioning and state of the art equipment.
Some of that equipment is considered unique; the boxing gym has a caged mat area for example, FC Boxing Gym also has Thai punch bags and Airbikes and an 18ft boxing ring, along with a standard of coaching that is just as impressive.
Every coach at FC Gym in Balham has risen through the boxing ranks, with some still fighting competitively or coaching at an established level.
FC Gym Balham also make it easy for women and kids to access a boxing class with additional, dedicated coach-led sessions every week; to help train kids into champions of the future and to empower women to hone the skills needed in traditional contact sport.
Located in East London, this is where the Muscleworks brand began and their ethos is just the same now as it was back in 1988. That ethos is to impress and Muscleworks does just that.
With a combination of first class customer service, excellent gym equipment and established personal training delivered by coaches who like to help you learn as much as they like to make you sweat.
Their technique works, Muscleworks might not be a boxing gym in the traditional sense but it has everything you need to help you reach your fitness goals.
The chain was founded by competitive bodybuilder Savvas Kyriacou, a professional coach to thousands of athletes, including professional boxing champions and 8-times Mr Olympia, Ronnie Coleman.
Muscleworks, Bethnal Green has a free weights area with weights up to a mighty 180lbs, as well as resistance and cardio machines, there is also a sauna and sunbed area.
Recently refurbished and re-designed, Stars Gym, Battersea in South-west London is one of the best all round recreational gyms London has to offer. It is also the perfect boxing gym for those who've never been to a boxing gym.
The reason for that is the way the gym is designed, Stars Gym is divided into different specialised zones. There are zones dedicated to cardio, to functional training and helping you train as part of a group, and for boxers, one of those zones is a dedicated combat sports zone.
The team of coaches on hand in the combat sports zone can offer personal training to hone fight and boxing fitness and boxing classes aimed not just at learning the sport, but to help you workout too, in a more diverse and recreational space.
It is an ideal venue for white collar boxing, amateur boxing and improving personal fitness and confidence in the sport.
Those sessions will feel like a boxing class, in a boxing gym. The clever thing about Stars Gym, Battersea however is that it's all part of a much bigger and diverse gym offering, one that caters brilliantly for every conceivable workout and fitness goal.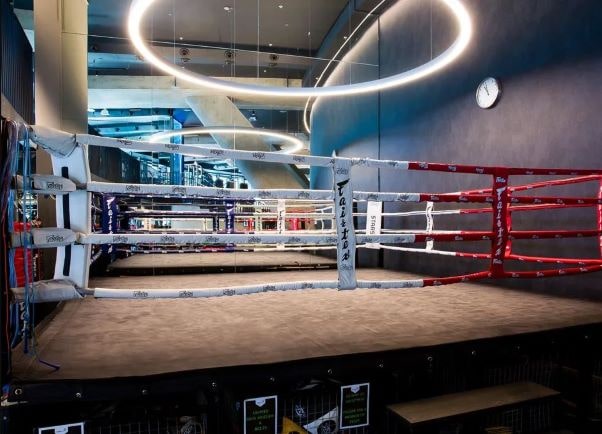 The best boxing gyms in London are waiting. Whether you are a complete beginner, a white collar boxer or a sparring superpower. Hussle have made it easy to find the best boxing gym in London, or anywhere across the country and use it on your terms with our range of day and monthly passes.
So what are you waiting for? Cue the montage music, the bell for round one is about to ring!