What Stops People Achieving Their Fitness Goals?
You start on a fitness routine with tons of enthusiasm and specific fitness goals, so why do you fall off the wagon? Here are 7 reasons why you may lose motivation (plus ways to fix it!)
Why do people fall off their fitness routine?
Let's face it, nobody enters into a new fitness routine expecting to fail. We all start off excited, enthusiastic, and ready to succeed! So what can go wrong?
Sometimes we fall off the wagon and can't get back on. Other times, we have the dream but don't know how to get started. Whatever the reason, it's always frustrating to set a goal then not achieve it.
We haven't got the stats on fitness failures, but it's common knowledge that around 80% of New Year's Resolutions fizzle out before February. And when you consider that fitness and weight loss are always in the top 5 New Years Resolutions, it's easy to see how many fitness goals go unmet.
7 reasons people don't achieve fitness goals
Do you recognise yourself in this list? For each problem, we've given a solution so you can plan, prepare, and set yourself up for success next time you have a new fitness goal!
1. The goal is unrealistic
No two fitness goals are the same. It's important that you understand exactly what is involved in achieving your specific goal so you can manage your expectations. If the goal you set yourself isn't realistic, you will soon run out of steam and give up, feeling like a failure when it really wasn't your fault!
Try this instead
Before you set a goal, be honest about the time, energy, and resources you've got. How many times a week can you train? Do you have access to the right equipment, finances, and environment? If it's a short term goal, are you able to focus and work hard for a few weeks? And if it's a long term goal, can you stay consistent for long enough?
2. There are no quick wins
The psychology of quick wins is really interesting for fitness goals. If we break up our big goals into smaller mini goals, we will get more opportunities to reward ourselves along the way, and this is great for motivation.
Try this instead
Make sure your total fitness goal has lots of mini goals along the way. These could be weight lost, sessions done in a week, distance run or anything else you can measure. Then be sure to acknowledge and congratulate yourself. It's about the journey, not the destination!
3. The goal isn't personal
Why do you want to achieve this fitness goal? If it's something you saw on socials, or you're following a friend, you're less likely to stay the course. Why? Because it's not meaningful to you. There's no point aiming to run a marathon if you don't like running.
Try this instead
Make sure you will actually enjoy working towards this goal. This means finding a sport or exercise you get excited by. And choose a goal that has a big "why" behind it. That way, when the going gets tough and you need a spark of motivation, you can think back to your why and remember why it means so much to you.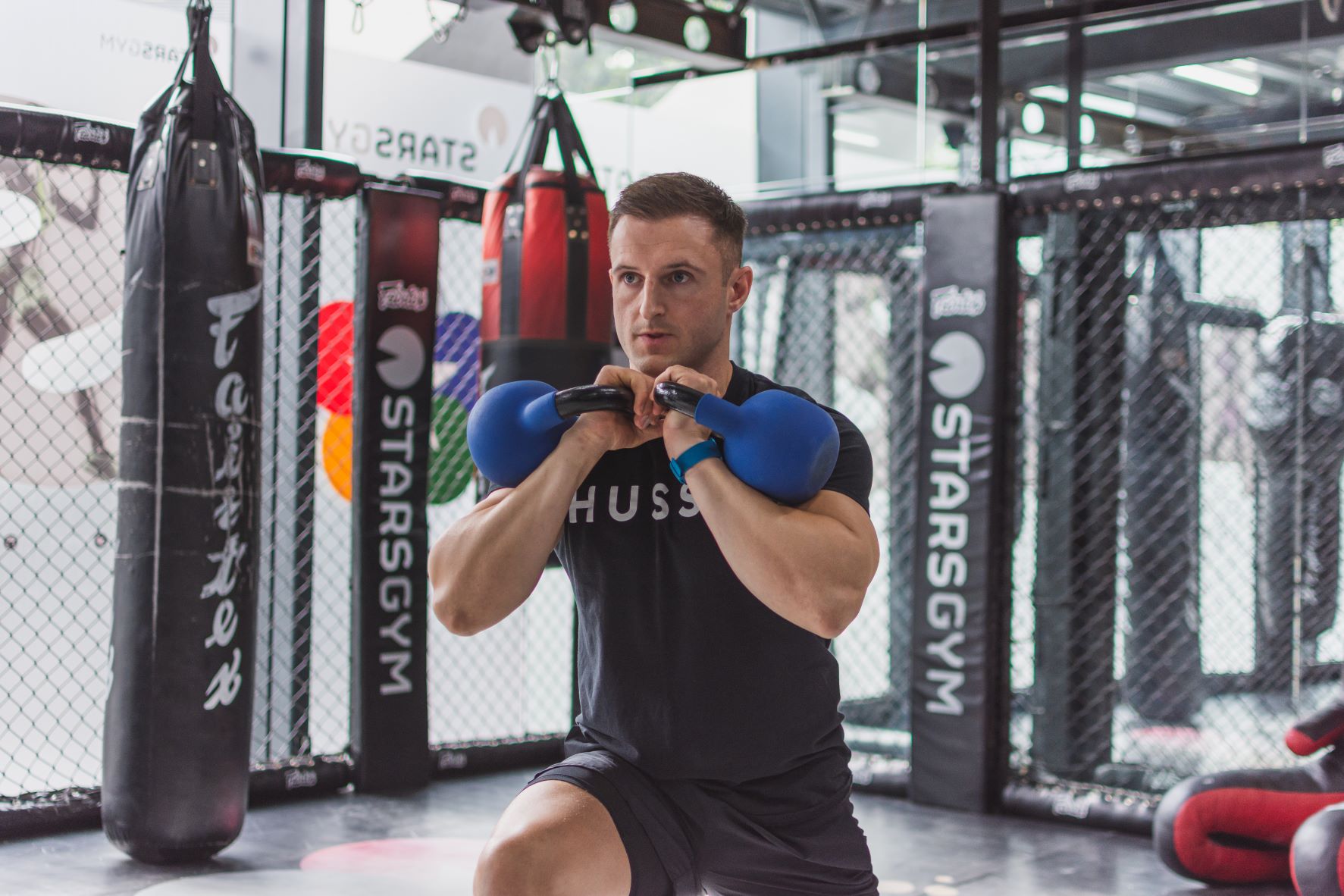 4. Lack of proper planning
Achieving a goal doesn't just happen! You need to plan for it, and that means figuring out how all the steps of your fitness goal will fit into your life. Time can be a very real obstacle in our busy lives, but you can still achieve your fitness goal with some smart planning.
Try this instead
Sit down with your diary or calendar and look at anything that might stand in the way of your goal (nights out, holidays, celebrations, work trips). Then put in key tasks like training sessions, gym visits, Personal Training, healthy food shops, meal prep. 
5. Inadequate information and support
Your initial enthusiasm can only carry you so far. At some point you will need the support of other people, whether that's a coach, Personal Trainer, expert, or online resources. Don't try to go it alone – we all much stronger together!
Try this instead
Surround yourself by people who are further ahead in your journey or have already achieved your goal. Educate yourself, use their support, and spend time in a motivating environment. In addition, read up on some of the most common gym equipment in advance to avoid any confusion when you hit the gym.
6. Too much, too soon
If you set out aiming to work out 5 days a week or eating a perfectly clean diet, you might feel like a failure when real life gets in the way.
Try this instead
Make sure your goal and the daily tasks you need to do are realistic. And don't beat yourself up if you can't stick to the plan every week. Fitness and health is a long-term thing, a few bumps in the road don't matter.
7. Too much comparison
The minute you start comparing your progress to someone else, you'll let doubt and negativity creep in. And they're the complete opposite of motivation! A strong, positive mindset is key to achieving any fitness goal.
Try this instead
Go back to your big "why" to stay focused on your own journey. Don't look at other people's journeys on social media if it makes you feel bad. Celebrate your small wins and remember that every step forward is progress.
The best gyms for fitness motivation
When you find a fantastic gym or training environment it really makes all the difference to your fitness goal. You'll feel welcomed, excited, and part of a tribe.
Hussle is here to help! Achieve your fitness goals at one of the thousands of gyms and pools we have on our network. One network. Any location. Thousands of gyms. Zero contracts.