Choosing a gym can be overwhelming. Before you decide on a membership, here's our guide on what to look for, what questions to ask, and how to make your selection.
Why get a gym membership
It's definitely worth getting a gym membership if working out is a big part of your life. A gym membership will always work out cheaper than day passes or drop in sessions, but there are more benefits than just cost.
Having a gym membership helps you feel at home – and your gym should feel like a second home! When you are a member, you will get to know the staff and other members which will help with motivation. You'll get to know about social events and in-house challenges which make fitness more fun. And you'll even be able to put in requests for things like new equipment or changes to the class timetable.
Being a member of a gym is a great feeling! You'll feel a sense of pride at belonging to a great community of like-minded people, and it won't be long until the gym is part of your weekly routine.
The benefits of having a gym membership
1 You'll save money on gym, classes, pool and more
2 Having a membership will encourage you to train more often
3 You'll feel at home in a welcoming environment
4 You'll make friends and get to know familiar faces
5 Going to the gym will reinforce healthy routine
6 You'll feel proud to rep a great local gym
7 It will become part of your social life and hobbies
6 questions to ask before you choose a gym membership
Does it fit your budget?
Before you sign on the dotted line (or press "send" on the online form), be sure your chosen gym membership fits your budget. Be honest about how much you can spend every month on a gym. And remember to ask the gym if they have membership tiers, or other options such as class, pool, or gym only.
When will you want to go?
Will you be an early-morning gym goer or after work? Will you want to train weekdays, weekends, or both? Do you have a set routine or are you a shift worker?  Make sure your chosen gym suits your routine. Look at opening hours, class timetables or pool times (if that's what you want to do), and parking or public transport.
Is the location convenient?
Think about where the gym is in relation to your daily routine. It might be near work or school, but that's not much use at the weekend. Will it be easy to get to the gym on the days (and times) you want to go? What's the traffic like at peak times? With our M+ feature you can access gyms in any location – so handy!
You might also want to look at other relevant local amenities like coffee shops, public transport stops, and supermarkets. It's extra convenient when you can tie your gym visits in with chores!
What are the opening hours?
Be sure to choose a gym that is open when you want to go. This is particularly important if your schedule is squeezed due to other demands like work, school runs, or regular appointments. On the other hand, if you have a flexible lifestyle, think about the range of times you might want to go.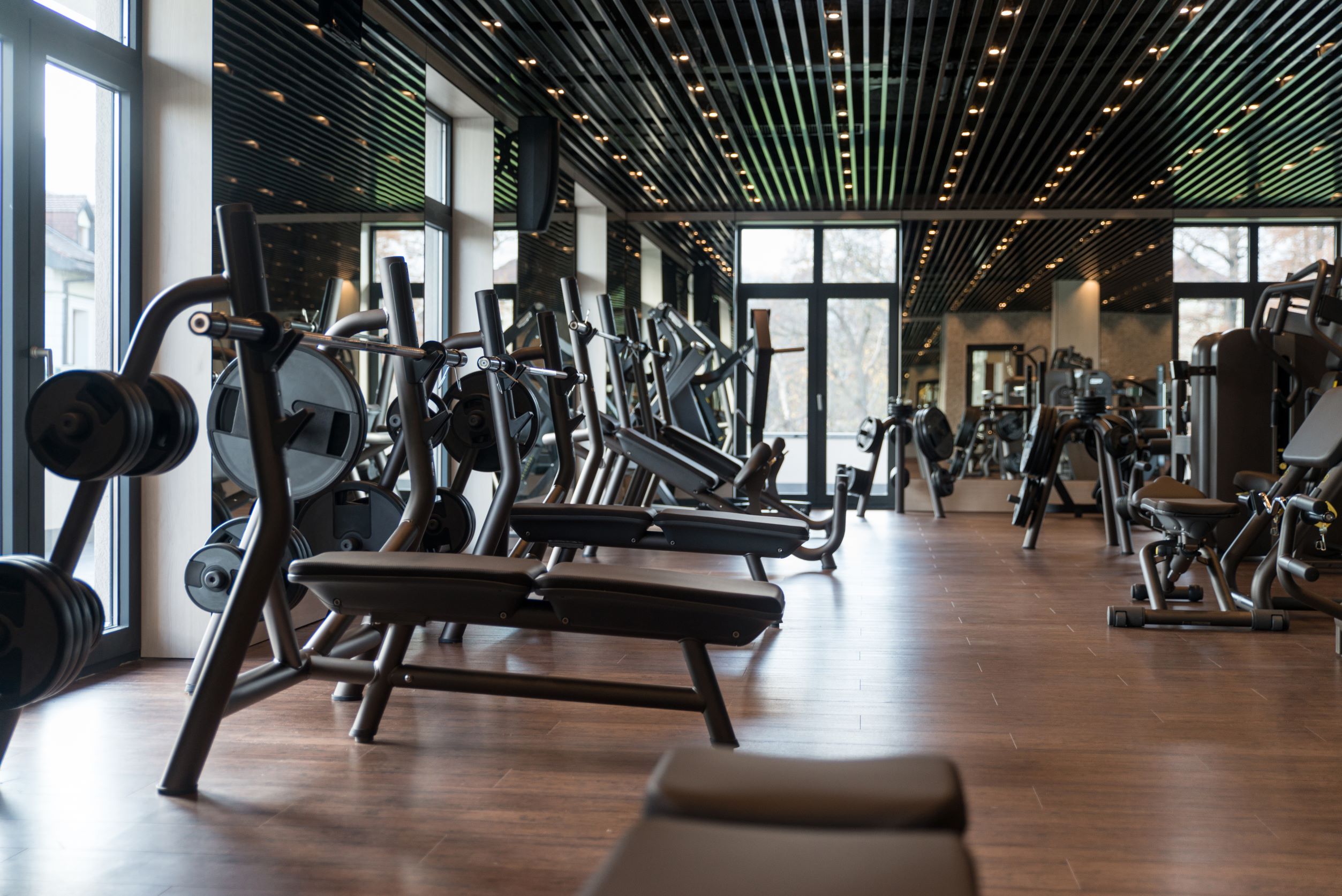 What's the class timetable like?
Do you love group exercise classes? Then it's crucial that you look at the class timetable. First of all, check to see if the gym offers the classes you enjoy most. Then look to see if they are on at convenient times. Ask the gym how busy these classes get, how many spaces are available, and how often they make changes to the class timetable.
What about other facilities?
Everyone likes to use the gym in different ways. For some people, it's a case of walk in, train, and leave. Others really like to use the steam room or sauna. For some folk, a shower is a must (how else can you train on the way to work?)
Make sure your chosen gym has all the facilities you will need, from pool and spa, to bike storage or parking, to showers and lockers.
Find the perfect gym membership for you
A good gym could become your home-from-home for years, and the people there could turn out to be your new best friends! Joining a gym is an exciting step in your fitness journey will help you be more motivated and consistent. Make sure you find the best gym for you by taking your time and asking all of these questions.
One monthly gym pass to cover it all
Achieve your fitness goals at one of the thousands of gyms and pools we have on our network. Our Monthly+ membership enables you to tick off all your needs in one pass. Hussle makes it easy: One network. Any location. Thousands of gyms. Zero contracts.