Gym vs a home workout, which is the better option?
It is a question that's been asked more in recent times than ever before, 'going to the gym vs a home workout, which is better?
Due to the COVID-19 pandemic, we simply didn't have a choice. Gyms like so many other aspects of life weren't an option; they were forced to close their doors.
But our fitness goals didn't go away, if anything they became even more relevant as we had precious little time to spend outdoors safely each day.
Many chose to spend that time jogging, running and, whilst many of us were at home; investing in fitness equipment to stay fit and healthy in our own homes.
There was simply no other choice…
Changing times and changing fitness goals
Now, thankfully there is a choice once again. So what's better when you want to hit your fitness goals out of visiting the gym vs a home workout?
This is an important first decision, after deciding what those goals will be and what you want to achieve. Home fitness might be ideal for you, if you have the space, the discipline and the means to invest in the equipment you'll need.
A gym on the other hand, well it's all right there; the cardio and resistance equipment, the group classes, the swimming pool (if that's your thing) and even spa facilities and cafes.
Each has their own pros and cons, there will be one to suit you, but a closer look at each might shed some light on which one that might be…
Reaching your fitness goals at home
Thanks to lockdowns, home-working and big shifts in priorities and lifestyles, more people than ever now have fitness equipment at home.
The fitness equipment industry saw big shortages between March 2020 and the start of 2022 as so many people sought to buy the equipment they wanted.
Those shortages are now thankfully a thing of the past and the playing field is even once more. However, reaching your fitness goals at home takes much more than a trip to the local fitness shop.
Some people get it right; they make home fitness work for them with a dedicated space, focused mindset and a clear, informed idea of their fitness goals. But it's unreasonable and perhaps a little unfair to expect that level of planning from everyone.
Not everyone has the space, the time and the resources to plan the fitness goals they'd love to reach at home. We are all different, we work different hours and we live in different places, with families and responsibilities. Those factors can combine to make home-fitness impossible.
Here are some of pros and cons of working out at home:
The pros of working out at home:
The equipment you need to reach your fitness goals is always there when you need it
You can work out whenever you have spare time or simply feel like it
Once you have bought the equipment you need, it's yours to use for free, whenever you want to
If you're nervous about working out around others, you can build confidence in a safe home environment
The cons of working out at home:
The equipment you need to reach your fitness goals needs to be bought, and often it isn't cheap!
A lack of space & free time can limit you in terms of exercise routines and equipment
The home environment can be distracting
Working out alone is not for everyone, some find that they thrive on motivation from others, group classes and the social side of keeping fit
You might not get the help and advice you need to use equipment safely or adjust your routine to reach your fitness goals
As you can see, there isn't a clear winner here, the pros and cons are balanced. Working out at home could work. However, if you are investing a large amount in equipment you need to be sure that working out at home is for you.
Reaching your fitness goals at the gym
Gyms are once again safe and open spaces where anyone can go to set and reach their own fitness goals.
Finding the right one for you carries so many benefits that will help you achieve the things you want to. The right equipment, the right advice and being a part of a like-minded community can be incredibly empowering.
You might find motivation at the gym that you'd simply never discover by working out at home.
Surely with so many pros, there can't be any cons, can there?
Actually there is one, and it is enough many people off… Gyms have contracts and they can often be expensive to join and use…
This can rule gyms out for many people, but it can also make them feel like they have to use the gym too often to get value for money. It might not be surprising therefore that many people burn themselves out and ultimately, struggle to reach their fitness goals.
Hussle is built around solving problems like this; we believe that everyone should have the chance to experience the best gyms, the best advice and the right venue for them, regardless of contracts and pricing models.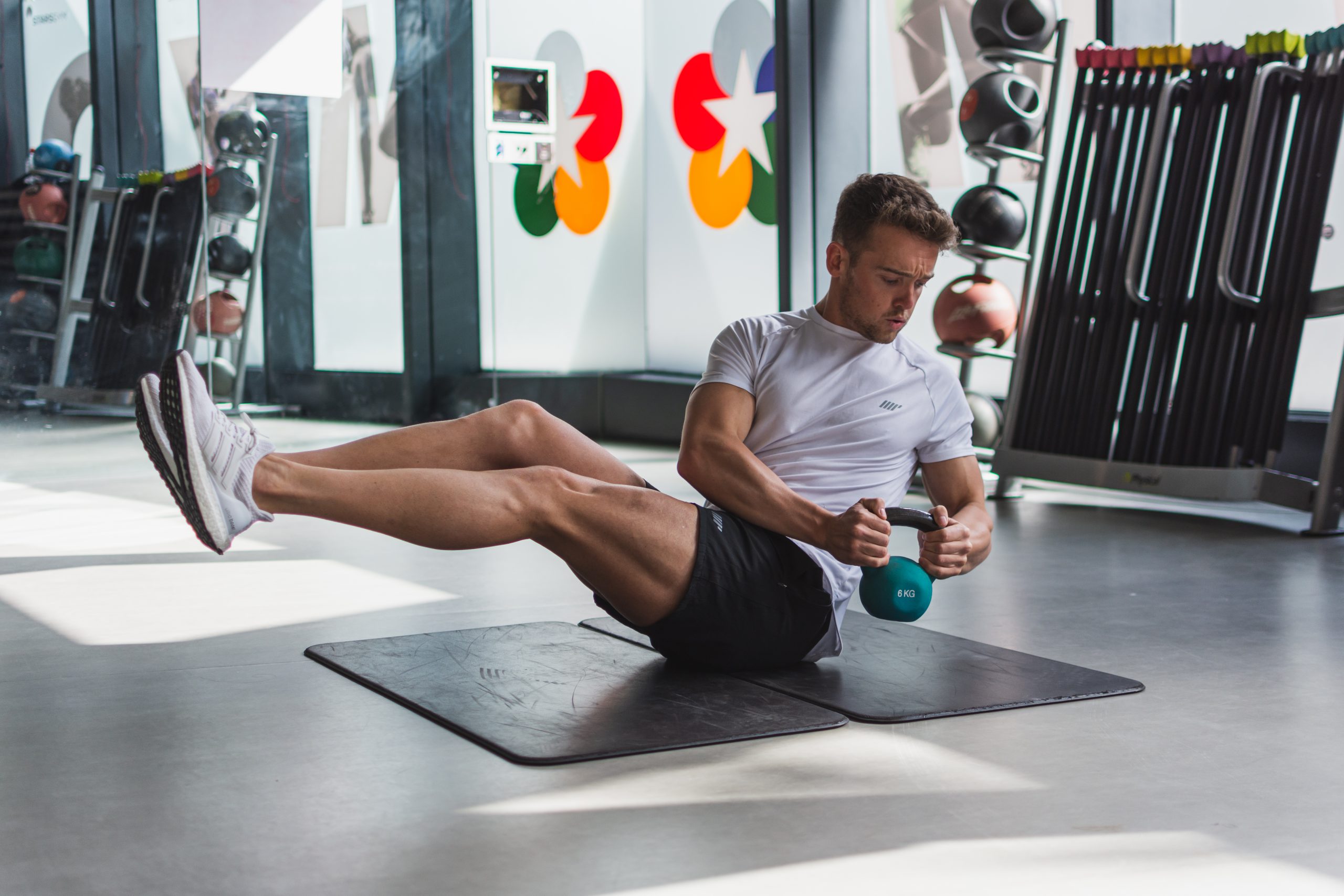 That is why our simple Day Passes and Monthly+ Passes are so popular. They give everyone a chance to experience the pros of their local gym; here are just some of them:
The pros of working out at the gym:
The sheer range of equipment allows you to reach fitness goals and set new ones!
The help and advice available, makes sure you maximise your workout and get it right for you
There are group classes, pools and even spa facilities to discover and enjoy
If you have concerns about working out in a busy environment, you can easily check for quieter times and plan your visit accordingly
You'll become a part of something bigger; a fitness-based community with a shared goal
The sheer motivation of going to a space to do something gives you focus and motivation
You'll have access to personal training, dietary advice and learn how to use equipment the right way
All the above can lead to amazing health benefits, not just physically but mentally!
Thanks to Hussle, it's all a lot cheaper than you might think
The cons of working out at the gym:
Travel times, parking, making time for it all; it can be a faff!
Waiting for the equipment you want to use
After a couple of years of lockdowns and social distancing, some people don't feel comfortable in a busy environment
Many people say 'cost' is a limiting factor, but that's where we come in!
The list of pros is a long one and that isn't surprising. Gyms are a dedicated space to help you reach your fitness goals after all. There are cons of course, but not nearly as many.
One network. Any location. Thousands of gyms. Zero contract
As you can see, reaching your fitness goals at the gym is much more about pros than cons, so if you're still thinking which option is better, working out at the gym vs a home workout, then we think the gym just edges it.
With the Hussle Monthly+ pass you can access thousands of gyms across the UK and also get access to apps such as Les Mills+ and Yogaia where you can also work out at home.
Talk about the best of both worlds!