What we all need now is flexibility. Flexible fitness. And we're not talking about doing the splits. We're talking about being able to fit fitness in around our lifestyles. No matter what changes in them.
Hussle has always been here to help with that. We offer fitness that's suited to your needs and nobody else's. So, you can find out what role fitness plays in your life and work out that way.
To help you fit fitness around your lifestyle, we've launched a handy pass builder. It's a clever little thing. It asks you a few questions about your fitness needs. Where you want to work out, how often you want to go, how many gyms you need access to, how much you wish to pay, and whether you want online fitness access too. You just pop in your answers, and it recommends a pass perfectly suited to them.
How does the pass builder work?
The pass builder involves answering 5 multiple choice questions about your lifestyle and your fitness needs to get a recommendation for a fitness pass that fits you. It takes just 90 seconds to do. Maybe 95 if you like to ponder a little bit.
Question 1: Asks what your main fitness goal is to better understand the types of exercise you like to do in the gym and the facilities you'll need. It will also help us send you relevant content to help you achieve these goals in the future.
Question 2 & 3: Ask where you would want a gym near. You can select multiple locations and can choose from the options of home, work, or other. You then enter the location of your chosen options to help it understand whether multi-gym access is important to you and which gyms would be useful to have access to.
Question 4: Asks you how often you like to work out. This will let us recommend a pass suited to your fitness frequencies rather than a one size fits all approach.
Question 5: Asks you about your budget. It's important we know this so that we can recommend passes within your price range.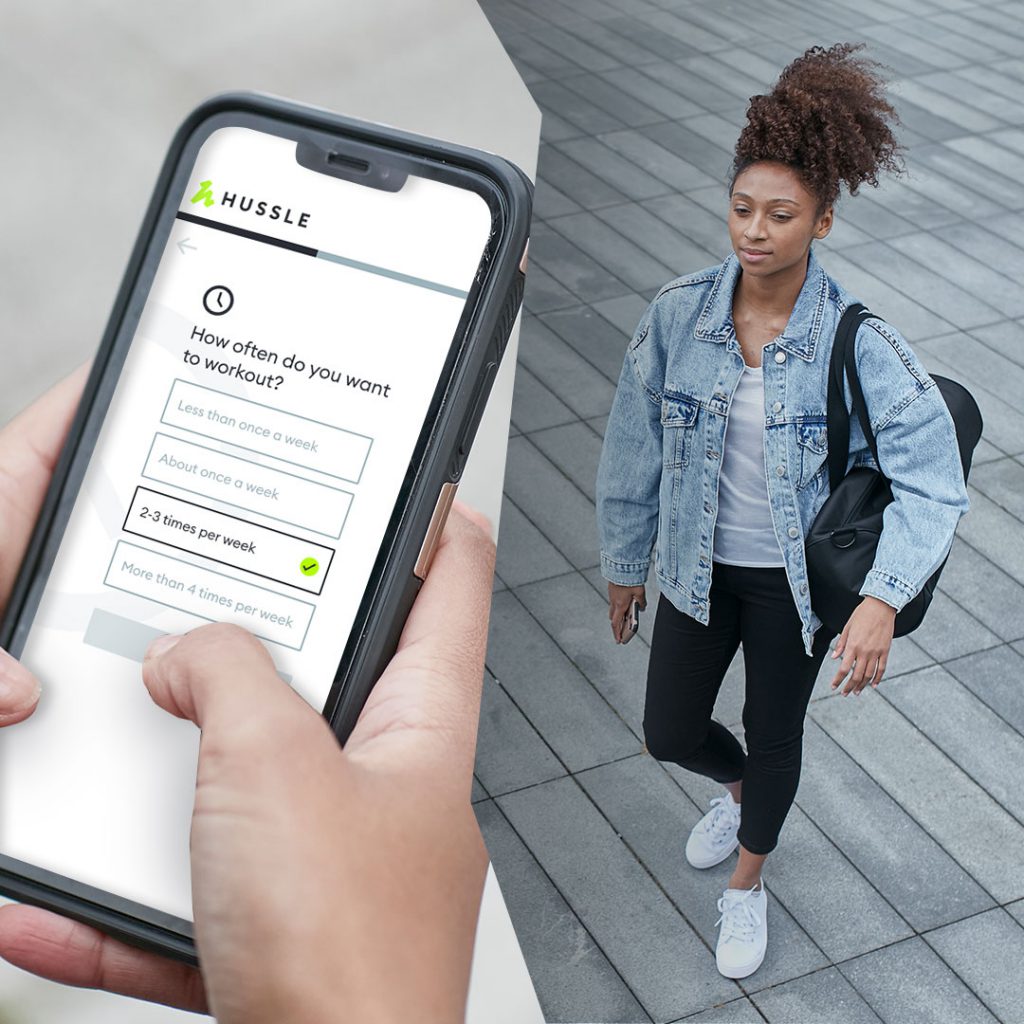 Then what happens?
Then it's time for the magic. The pass builder will recommend you a pass that's fitted to your fitness needs.
Whether it's a pass for a month or a day. One that gives you unlimited access and includes multiple gyms. One that gives you access to online fitness subscriptions too. There are many different options meaning that you can find a flexible fitness solution that works for you.
There's one thing all our passes have in common. There's no sign-up fees, contracts, or hidden costs. It's completely flexible, and you're in control.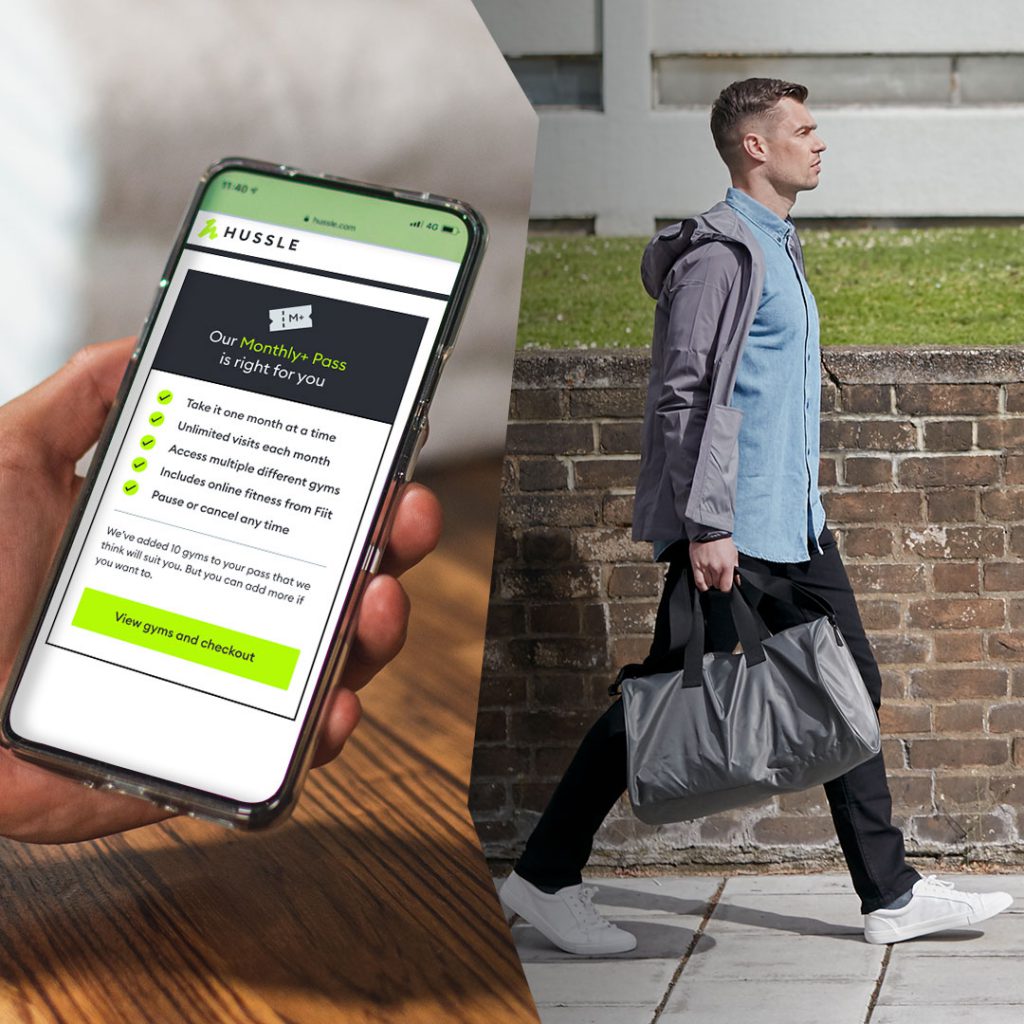 How can the pass builder help you with your flexible lifestyle?
First off, what on earth do we mean by a flexible lifestyle?
We mean the ability to go with the flow. Adapt to change. Do things as and when you want to. And navigate any new normals you might be experiencing. A rigid daily or weekly routine might not work as much anymore.
Every day might be different. And you need fitness to fit in with whatever it looks like.
Maybe you're in the office some days but working from home others.
Maybe you like running regularly and only need the gym once a week.
Maybe you like to mix it up with your home workouts and your gym workouts.
Maybe you want to visit the small gym around the corner during the week but go to the big one a bit further away at the weekend.
Maybe you want a place to work out near your partner's house. Or a friend's house. Or your favourite coffee spot.
See what we mean? Our lives are never linear. So, we need a fitness solution that fits around us. And not the other way around.
Plus, right now, there's an air of unpredictability. We don't quite know what will happen next month, or the one after that. Being able to pause any pass you have without cost and play it again when you're ready gives you the peace of mind you need. So, if anything weird does happen, you've got one less thing to worry about.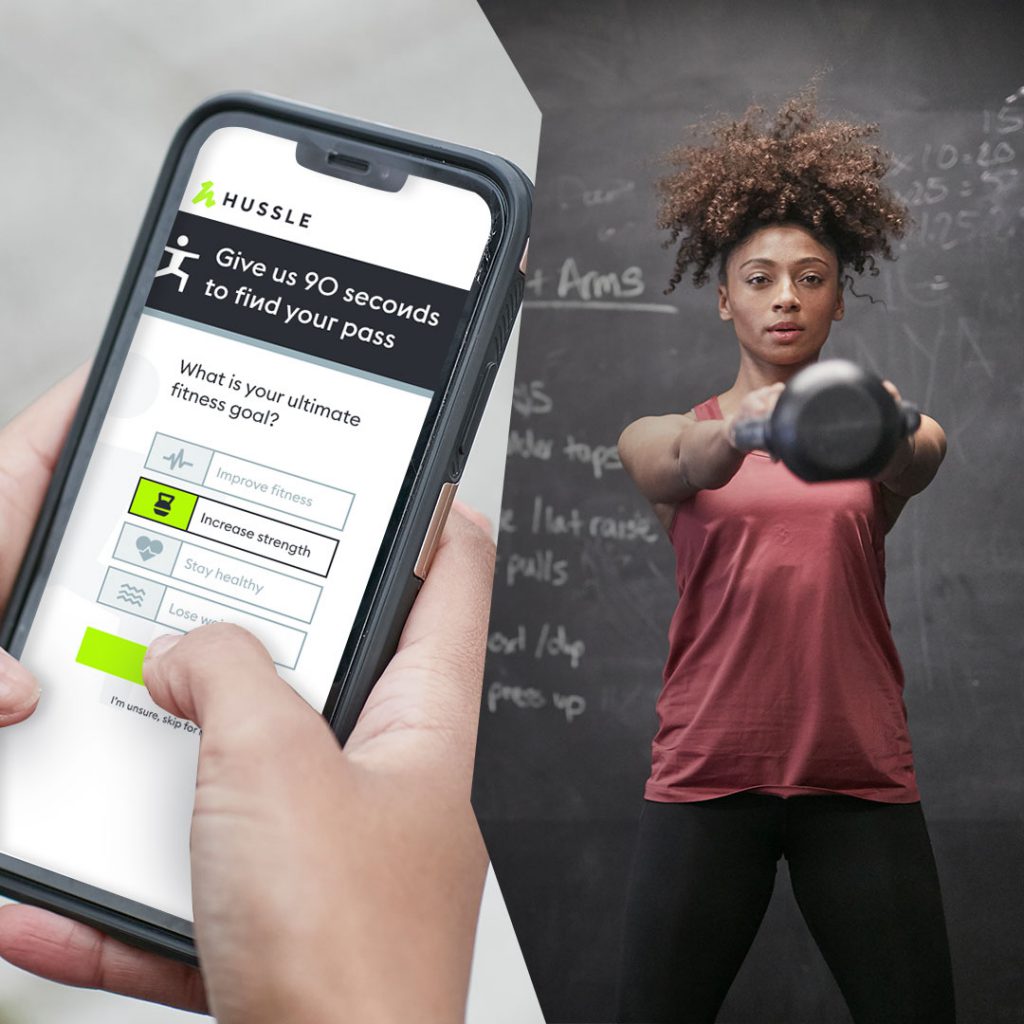 How do you build your own Hussle pass?
Simply click the button below to get going. Plus, we'll let you in on a little secret. There's a limited time discount on our Monthly+ Passes. You can get 20% off if you purchase one now. They come with unlimited multi-gym access and online fitness from our partner Fiit. Everything you need to make fitness flexible.
Hussle's flexible fitness offering means giving you full control over fitting fitness in. No matter what happens. You're the leader of your lifestyle. The ruler of your routine. The executive of your exercise. The pilot of your passes.