Looking to start exercising, want to meet a weight loss goal? Or even if you're just seeking a new gym, Cambridge city centre is home to some first rate venues. Here's our guide to the best gyms in Cambridge to help you along.
Cambridge city centre is full of workout potential. With a range of nearby gyms stretched across this beautiful academic city, it can be difficult to know where to look to begin your fitness journey.
Here at Hussle we've put together a list of the top 5 best gyms in Cambridge, so that you can get started with a workout.
We've compared Cambridge gyms by looking at equipment, space, and functionality. We looked for features like free weights, training sessions, and of course; the standard of other gym equipment they have to drive you towards your fitness goals, as well as whether they have spa facilities, swimming pools and a range of other services.
All things considered; these were the top 5 gyms that rose to the surface.
The 5 Best Gyms in Cambridge
The Hillsroad Sports Centre, Cambridge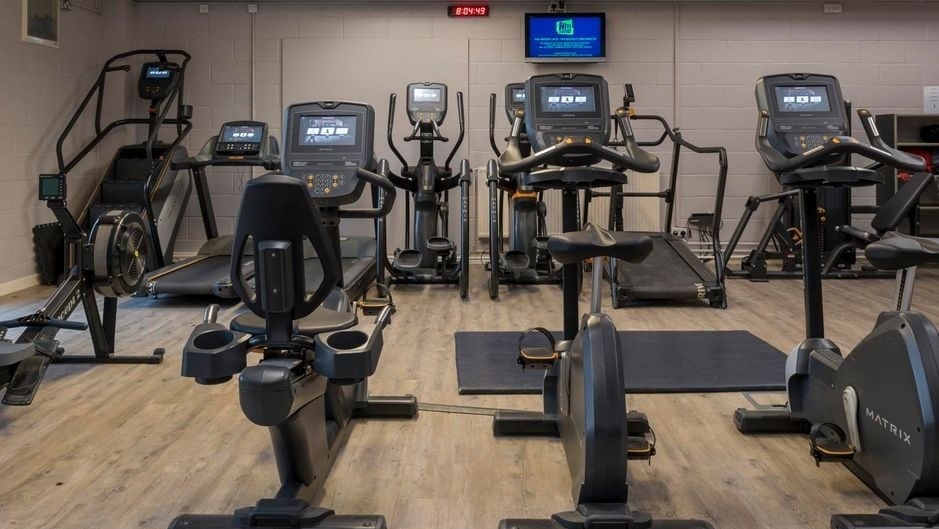 Although technically a sports and tennis centre, this particular gym in Cambridge is exemplary. Not only is the gym fantastic, but you have the additional option of renting out a court if you want to.
Some activities here include tennis, badminton, squash, table tennis, and even cricket.
The Aspirations Fitness Suite is where it's at inside The Hillsroad Sports Centre. This Cambridge venue is open to Hussle members and comes with plenty of free weights, exercise machines and equipment.
From CrossFit to cycling, this gym has everything except a swimming pool.
We recommend this venue to anyone who has an all-round interest in sports and exercise, building muscle, strength training and exceeding those fitness goals.
If you wanted to host a five-a-side game, for example, in the same place you make the most of our Hussle passes and membership, this might just be the perfect place.
Opening hours are Monday to Friday from 7 am to 1030 pm, and Saturday-Sunday from 8 am – 9 pm. They have free parking, but the car park is coded, so you will have to obtain a code before you can use it, phone ahead.
Chesterton Sports Centre, Cambridge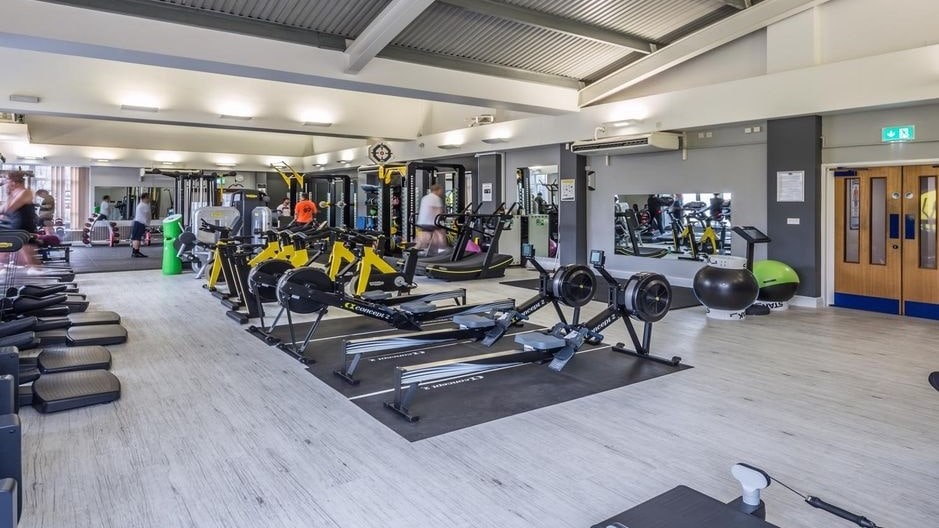 An excellent and well-reviewed Cambridge sports centre packed with fitness classes is the Chesterton Sports Centre. They even offer adult Physical Education classes which cant be found in any nearby gyms.
Facilities include a sauna, a café, and halls for hire. For Hussle members however; the fitness suite is the star attraction here.
The gym has 60+ stations set up with ample gym floor space around each. They have cardio equipment, digital fitness classes, optional personal trainers to put you through your paces and offer advice around strength training.
Full inductions will be given, and you can take advantage of the staff's knowledge on weight loss, muscle gain, and sports-specific training with the optional personal trainer.
They are a free weights gym in Cambridge so you can take advantage if you are a lifter. There are spin bikes, stair machines, and other machines that will help you train. It's massive.
If you are worried about returning to the gym after the pandemic, this place gives you ample space to work with.
Chesterton Sports Centre is huge, so it has 80 free parking spaces. Opening times are from Monday – Friday, 6:30 am until 10 pm, on Saturday and Sunday from 8 am until 6pm.
Revolution Health & Fitness, Cambridge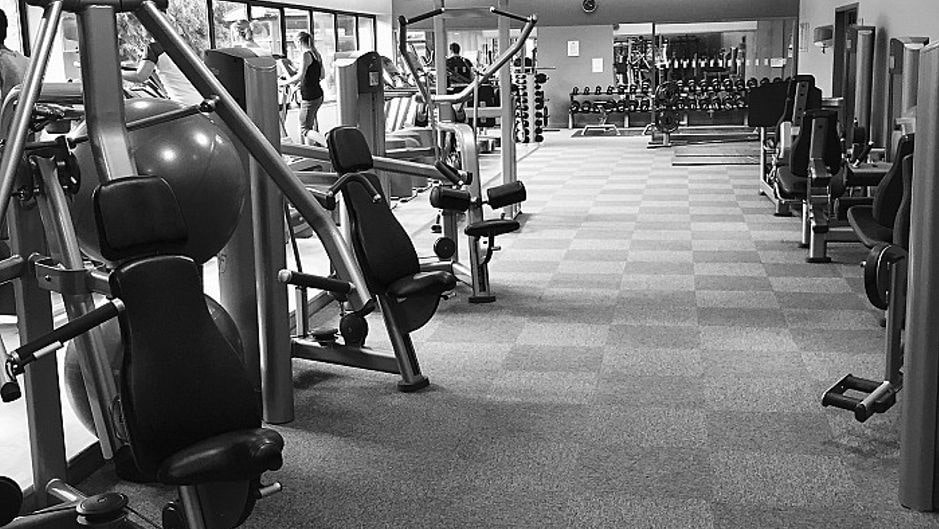 For those who like a little bit of versatility as well as quality in their gym, Cambridge has you covered here, because many of our members really like the Revolution Health Fitness centre for those very reasons.
They're not just a gym; they are also a beauty spa, a massage parlour and several fitness classes, too.
They have a spa and a steam room, an exercise studio for hire, and functional training, you can also access yoga, Pilates, or with Strictly getting many of us in the mood; even a dance class while you are there!
We love that the spin bikes and other exercise machines are facing the window, so you get to see out while you work. There's a nice, leafy view out back.
Revolution is a solid free weights gym too, with a reinforced gym floor, so you don't need to worry about smashing anything when you deadlift, and they have taken the time to mark the floors, so you know where your bubble ends.
Did we mention the Jacuzzi?
Opening hours are Mondays and Wednesday to Friday, from 7 am to 7 pm, but this gym is closed on the weekends and Tuesdays.
Revolution Health and Fitness is situated inside Cambridge Science Park, so you should find plenty of parking.
Revolution Fitness, Girton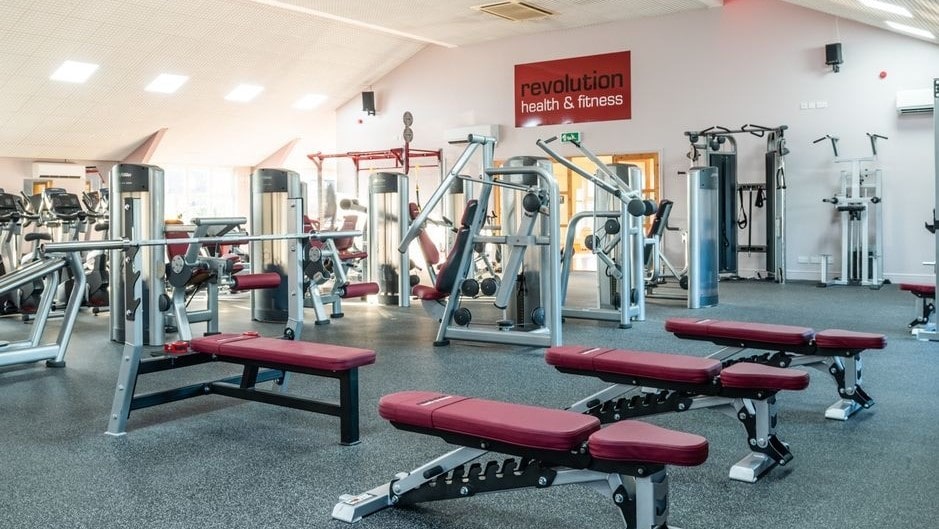 For those who enjoy a gym that is completely different Revolution Health and Fitness in Girton is not in the city centre.
This venue is well suited to those who are around Cambridge, as opposed to inside it. Rather than being a sleepy little village gym, however, this place has everything you need for fitness goal success.
You can take a variety of fitness classes here, including spin, barre fitness, core workouts, core Max workouts, burns, circuits, and more.
This Cambridge gym offers Zumba, yoga, studio cycling, and the usual fitness suite.
The fitness suite includes a free weights gym and that rubberised flooring, has some punch bags, includes weight machines, and caters to the needs of anyone who wants to bulk or gain.
This gym is a perfect venue for all those who need that punch bag to air their frustrations.
There are personal trainers here too, a beauty therapist, a physiotherapist, a shop – the list is endless. It's got something for everyone.
Opening hours are Monday – Friday, 6.30 am – 9 pm, or Saturday – Sunday from 8 am – 4 pm. You get free parking at this gym, too.
The Cambridge Bar Hill Hotel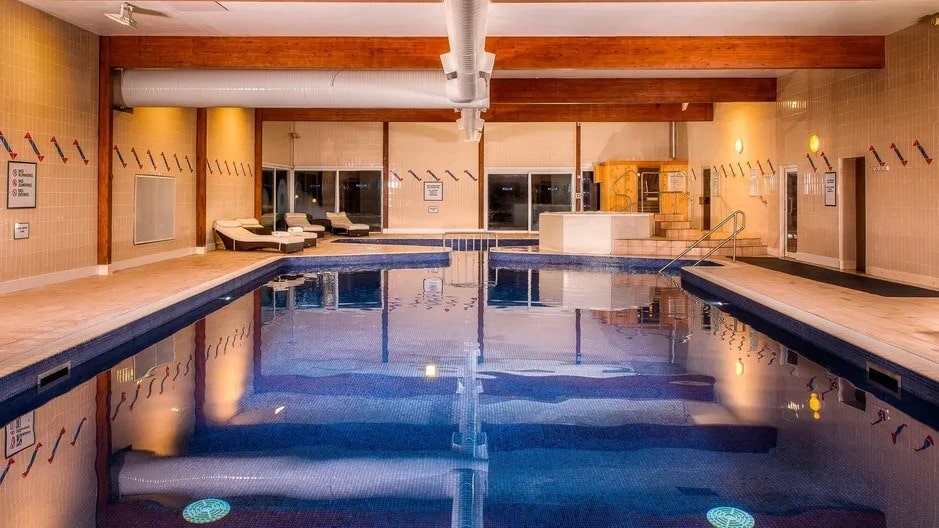 The Cambridge Bar Hill Hotel is part of the Signature Collection by Best Western Hotels group.
It comes with its own crystal clear 15m swimming pool and a touch of class only found with gyms inside high end hotels.
If you are a traveller stopping in Cambridge for a week or two, this hotel has the gym you need to keep up that exercise routine.
This place is also good for those looking for a high end gym experience in Cambridge.
The Cambridge has a spa and steam room, those giant fluffy towels that make you feel like you are five, and a functional training area with the best in high tech equipment.
It has cardio machinery, a sauna, resistance machines, and it is a free weights gym, all under one roof.
You will find it just off Crafts way which is central for everyone.
Opening hours here are from 6.30 am till 10 pm daily, then 8 am – 8 pm Saturday and Sunday. You can use the hotel's parking lot, with free parking on site.
Bar hill is located on the A14 junction 29. On arriving into Bar hill, The hotel is located on the first roundabout and you will need to take the first exit.
Any Other Suggestions for Best Cambridge Gym?
Do you think we missed out a gym? Is your fitness suite a contender?
Feel free to let us know and if you fancy trying any of the gyms in Cambridge we've mentioned above, our network of gyms, pools, spas and health and fitness apps.
With one pass, you can access fitness in exactly the way you want, that is great value gym membership!