The town of Reading is big, one of the largest in the UK by population alone.  Those numbers are regularly swelled in the summer months by tourists using the town as an ideal base from which to explore Southern England's charms and the world famous music festival.
Reading is also a sizeable commercial town, one with real history, not to mention a university dating back to 1892.
All those factors add up to a lot of people living, working and passing through this beautiful town on the banks of the Rivers Thames and Kennet.  And where there are people, there should always be great gyms and health clubs.
Thankfully there are, at Hussle we've found them. Let's share a few with you!
Elevate Health and Fitness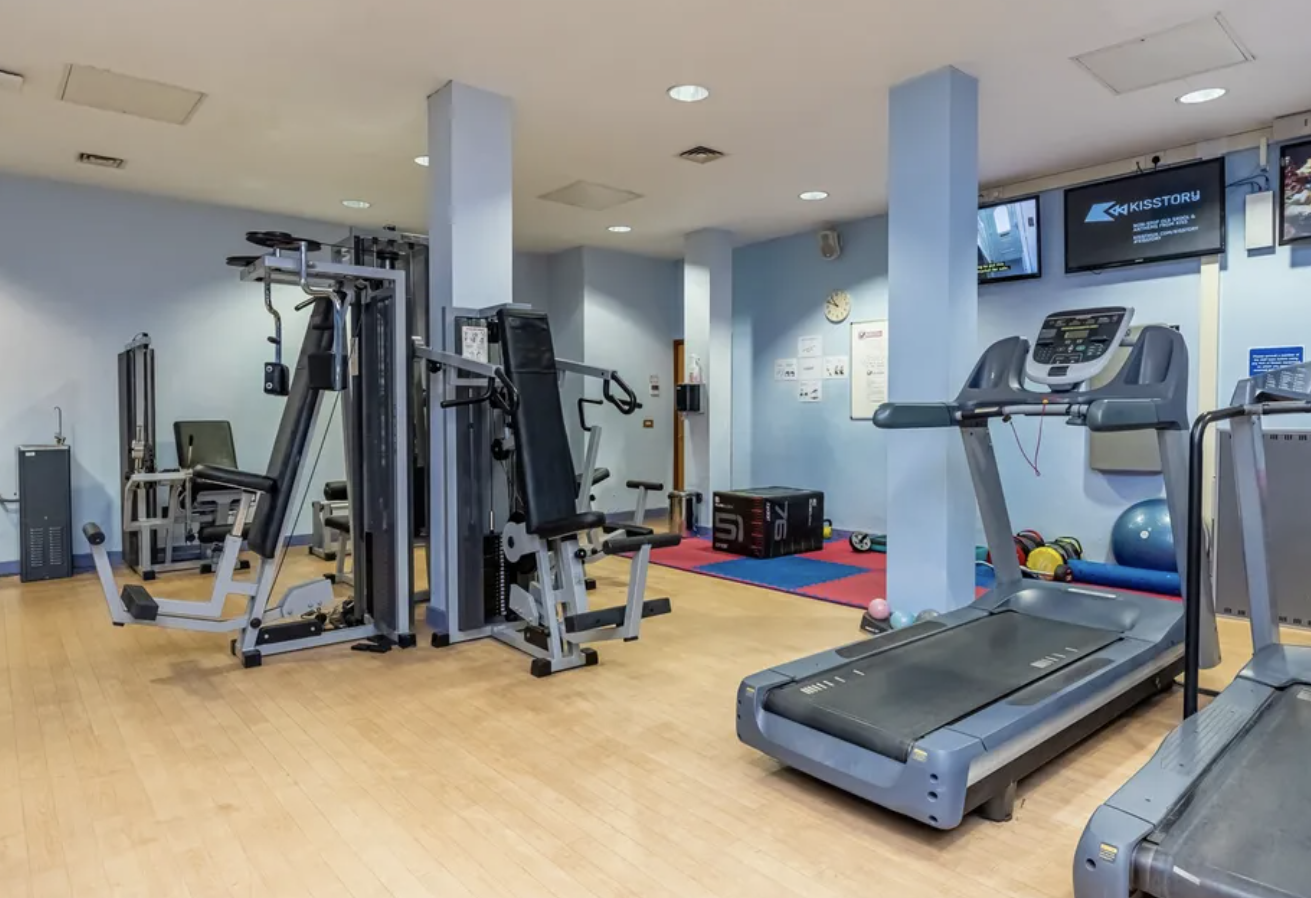 Located in the splendid surroundings of The Voco Hotel, in the Thames valley, Elevate Health and Fitness is so much more than the standard hotel gym offering.
The real achievement here is the creation of a bona fide Reading gym that feels modern, is popular locally and offers a wide selection of facilities that many hotel gyms simply don't think of.
Cardio and resistance equipment is in great supply, (the cardio machinery is housed in its own studio) and the clean, modern free weights section can also be found in a separate area.
There are group exercise classes too, which is fantastic for a hotel gym and for an additional charge you can also enjoy one to one gym sessions, professional massage in the Karma Therapy studio and the sauna, spa bath and swimming facilities.
If you are staying in the hotel itself, making the most of this Reading Gym is a no-brainer; however it is also a great destination for practically anyone looking for a first class gym in Reading.
The venue has ample free parking and is open daily from 06:30 until 22:00 and from 8-8 every weekend.
Nuffield Health Reading, Fitness & Wellbeing Gym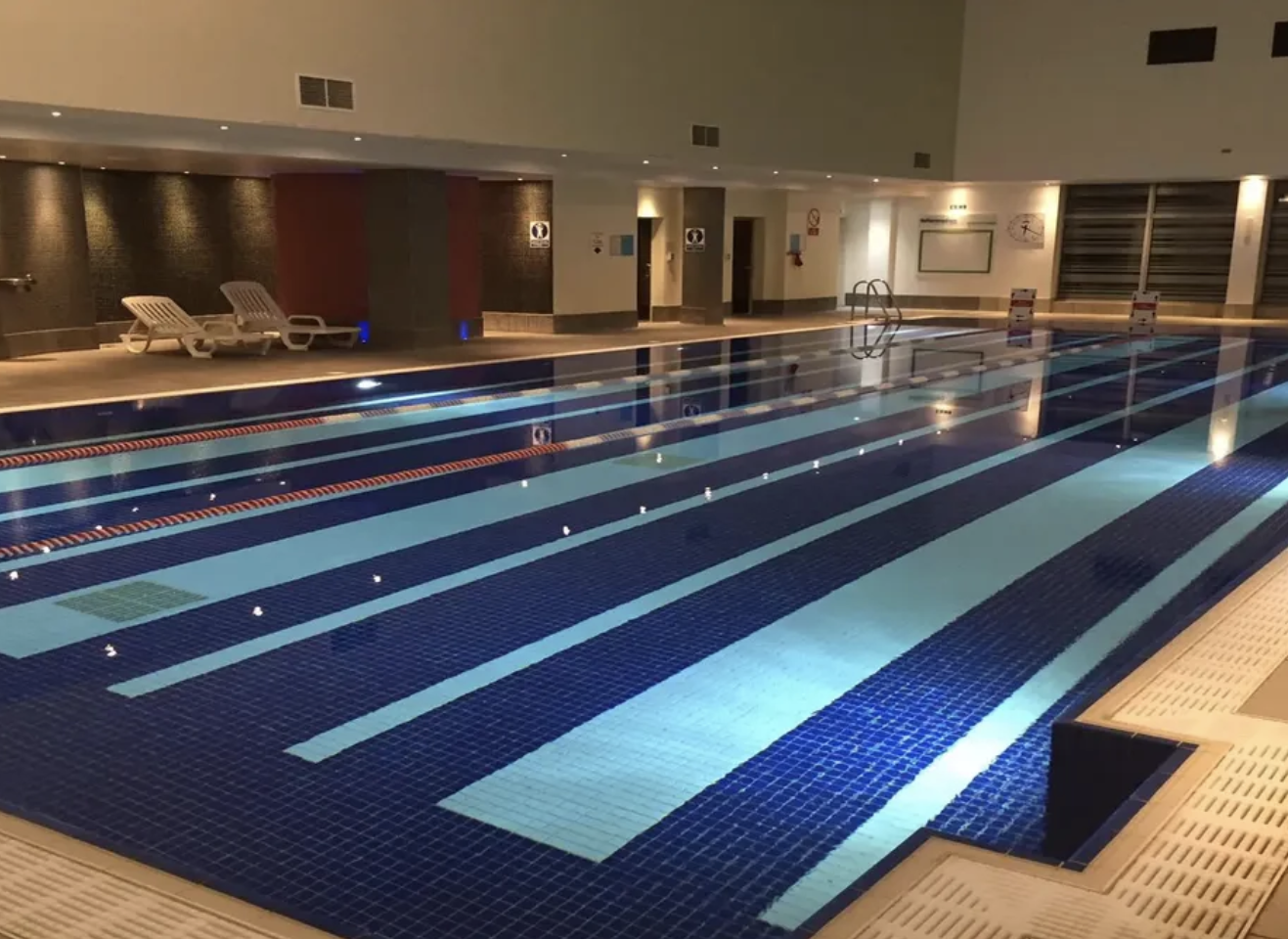 The Nuffield name should be on the radar of anyone in Reading who has health and fitness goals, but what is it that sets them apart?
In short, it's a combination of unbeatable facilities and an all-encompassing approach to health, fitness and wellbeing.
Nuffield Health Reading is a seasoned pro in this regard. It has state of the art facilities and an adaptive gym floor with an array of cardio equipment, free weights and resistance machinery for those who prefer big guns over hard runs.
While many other gyms in Reading have those qualities too, Nuffield finish the package off superbly with motivated, caring staff whose aim is to deliver a bespoke service to everyone stepping through their doors. This makes Nuffield Health Reading a valuable destination for anyone, any age and any fitness level.
Oh… There's a crystal clear swimming pool and steam & sauna facilities too!
Nuffield Health Reading is located out of town at Lime Square, RG2, in a peaceful location perfect for those working and living in the area, Opening times are from 06:30 – 22:00 daily and 8-8 every weekend.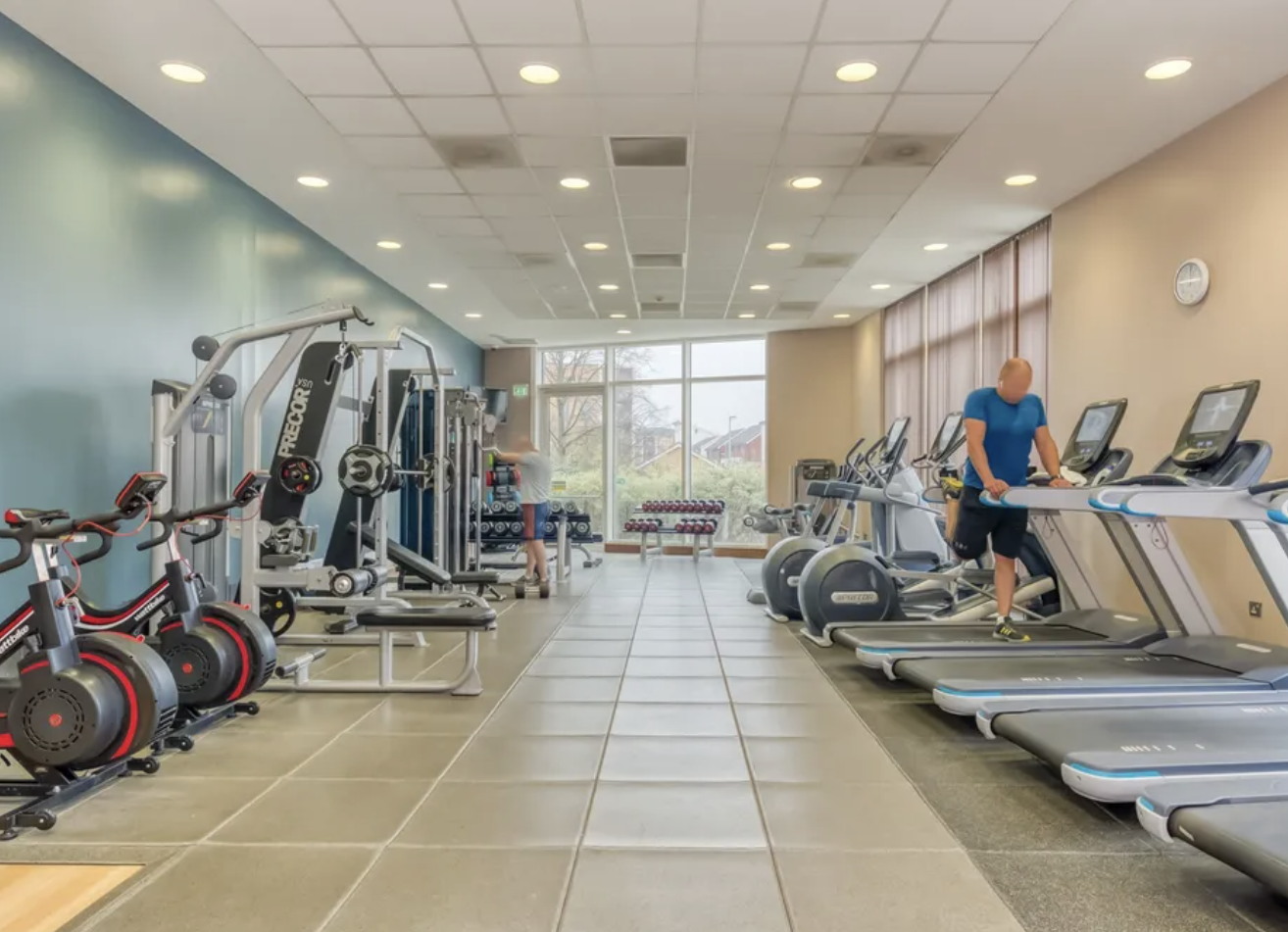 A welcoming philosophy, a fantastic location and an impressive array of facilities all come together at LivingWell to make this gym in Reading a popular choice for the full spectrum of fitness goals.
Located in the popular Kennet Island area at The Hilton Reading in RG2, LivingWell goes to great lengths to make every member feel energised and motivated to reach their fitness goals.
– Then set some more!
Visitors can do that in style with a variety of equipment and facilities to satisfy all tastes and abilities. Whether you like to go big then go home after a session with free weights, condition your muscles on the rows of clean, modern resistance machines, or run away from the day's calories with the range of cardio equipment on offer.
What's more; if you like to get fit the fun way with a group class- LivingWell has you covered. Even pampering is not a problem thanks to the steam room and sauna and after all that, how about a cooling swim?
LivingWell Reading is located just to the north of Junction 11 on the M4. This Reading gym is open daily from 06:00 until 22:00 and from 7am-9pm every weekend.
Revive Health Club, Reading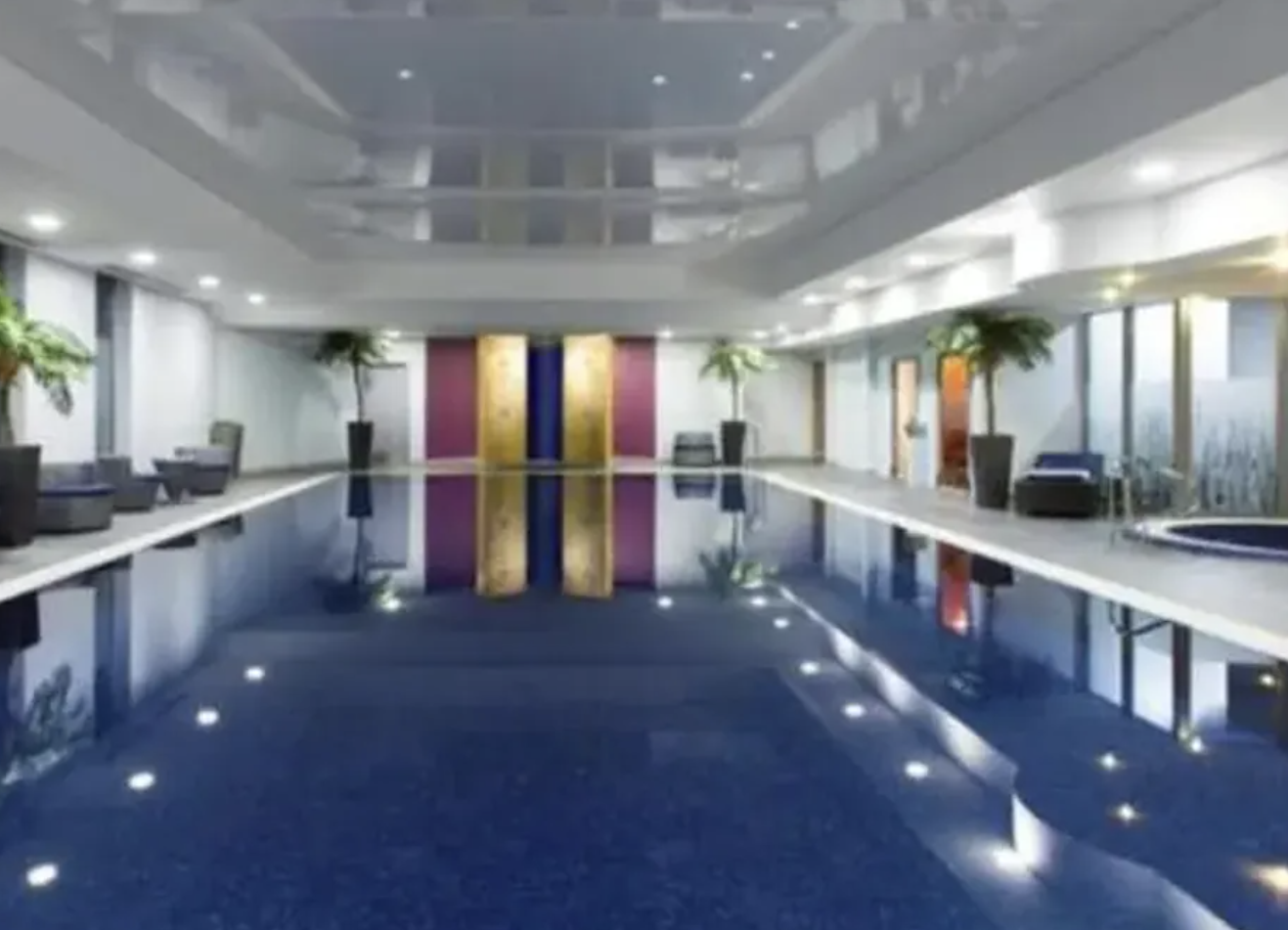 Located right in the heart of Reading Town, on the well pruned banks of the Thames, Revive is rightly proud of its reputation as one of the best gyms Reading has to offer.
How do they do it? Well… it's a combination of style and substance.
The style is in the clean, modern facilities and innovative decor that combine to create a unique atmosphere that puts newcomers immediately at ease and motivates experienced gym goers alike.
The substance is in the state of the art facilities, which include a well equipped gym neatly packed with cardio machines, resistance equipment and ample free weights.
Add in a friendly, expert team who take training seriously, but also recognise the importance of luxury and relaxation and it is easy to see why Revive is for so many, the venue for a perfect workout.
Alongside this, your pass gives you access to an excellent heated spa and 17m swimming pool as well as a scented steam room and sauna!
That is how they do it at Revive, and they do it very well.
Revive Health Club Reading is situated in The Crowne Plaza, RG1 and is open from 06:30 until 22:00 weekdays and from 07:00 until 20:00 at weekends.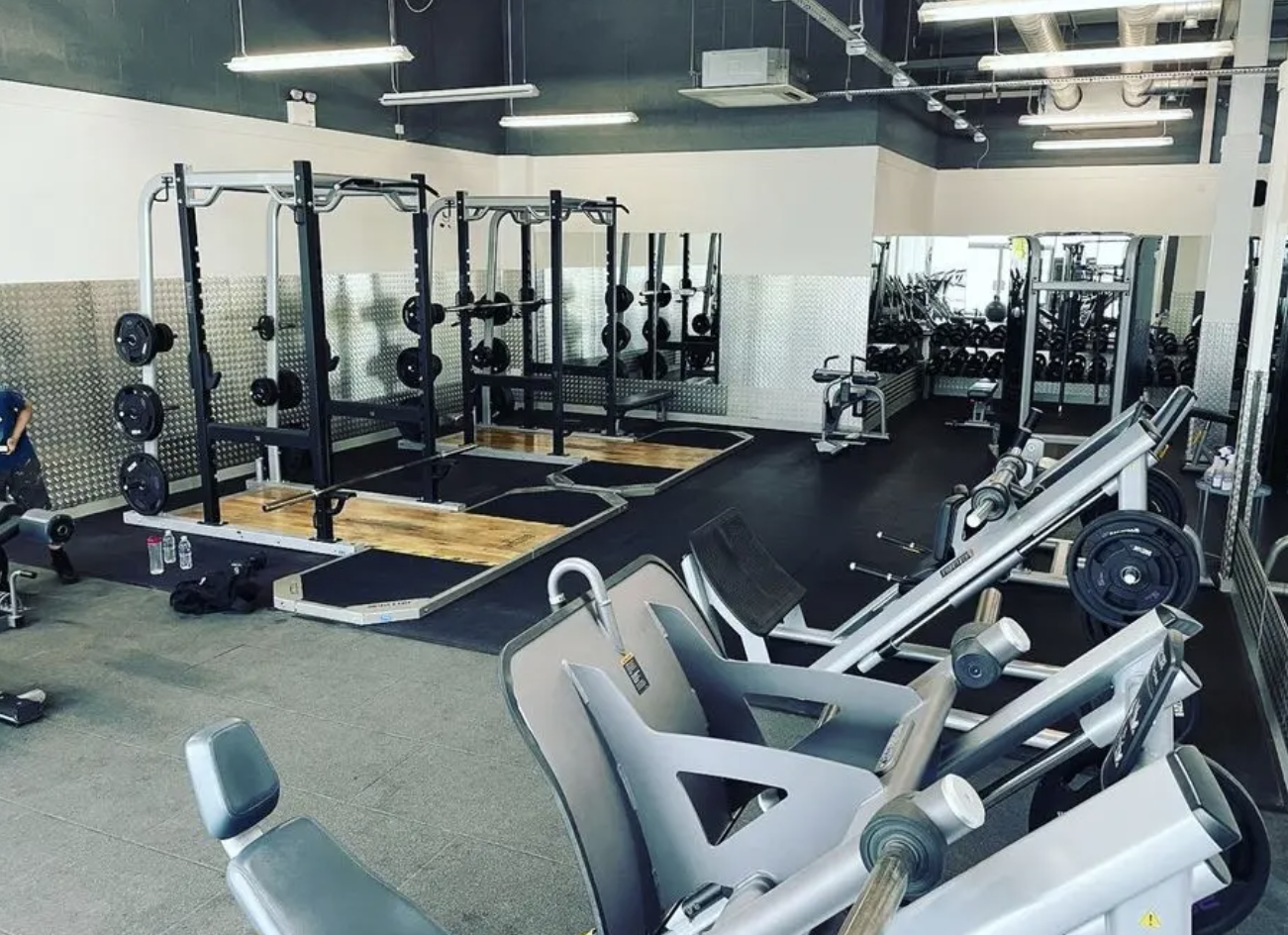 There is a distinct 'fitness club' feel to Anytime Fitness which many modern gyms lack these days. It creates an atmosphere that many find as important as the facilities and Anytime Fitness balance it perfectly to achieve that all-important goal:
Making fitness happen!
The friendly professional team is trained to offer help and advice, as well as all the support you need. However, just like all the best trainers they instinctively know when to offer it and when someone is on a mission in their own zone.
Wonderfully, that supportive, encouraging attitude is shared by their members. That is the kind of place Anytime Fitness is and it's no surprise that those who visit, love it.
Facilities are just as impressive; this Reading gym has invested in a wide range of the latest resistance and cardiovascular gear, including treadmills, cross-trainers, adaptive motion trainers, steppers, stair climbers, exercise cycles and rowing machines to name just a few.
There are also dedicated functional and free weights areas complimented by fitness aids such as racks, plates and Swiss balls.
Anytime Fitness is open Monday to Thursday from 8-8, however this Reading gym closes at 18:00 and 17:00 on Fridays and Saturdays respectively. There is ample free parking on-site and the venue is closed on Sundays.