Get involved in a fitness kick by finding the best gyms near you – particularly if you work, live or spend time in Bracknell.
Whether you are new to the scene or are a health and fitness pro, at Hussle we have the lowdown on the best places to get fit, and this time our sights are firmly set in and around one of Berkshire's largest towns, Bracknell.
We curated this list of hand selected gyms in Bracknell based on their facilities and reviews by fellow Hussle members.
If it has a swimming pool, a health club, free, or personal trainers on offer – we looked it up. From gym beginners to old pros, here are our hot takes on where the best places to work out are in Bracknell.
4 Of The Best Gyms in Bracknell
Eager to meet your weight loss targets or achieve other goals? Here are the best gyms in Bracknell to help you get fit, fast.
The Doubletree by Hilton Bracknell Gym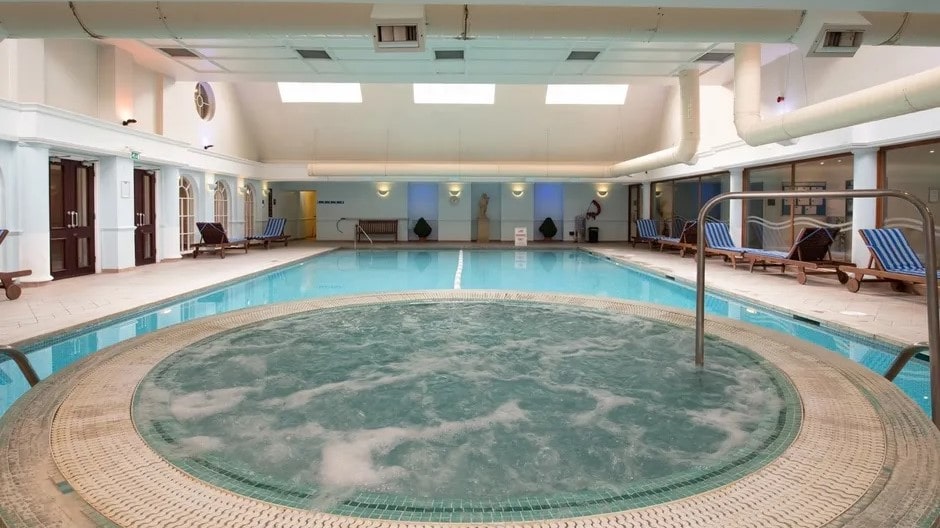 Situated inside the Hilton hotel at St. Anne's Manor, this Bracknell venue is as elegant and as high tech as you would expect.
We recommend this gym to tourists or those passing through the area who have a high standard in health clubs.
With our Hussle day pass, it might make a pleasant change from your usual gym if you want a change of scenery.
As well as having a fully equipped gym, the Doubletree has a sauna, a steam room, spa facilities and a swimming pool.
It has a lane swimming facility, as well as a jacuzzi. They offer group exercise sessions as well as personal training.
The gym has cardio machines, resistance machines, functional training, and a free weights area.
They also have a tennis court for the high end client. This gym allows use of the café and the locker rooms. There are showers in the changing rooms and free parking at the hotel.
Opening hours are Monday – Friday 6 am – 10 pm, and Saturday – Sunday 8 am – 9 pm.
You will find the Doubletree outside of Bracknell town centre towards Woking, about 8 minutes' drive away.
Absolutely Fitness, Bracknell Gym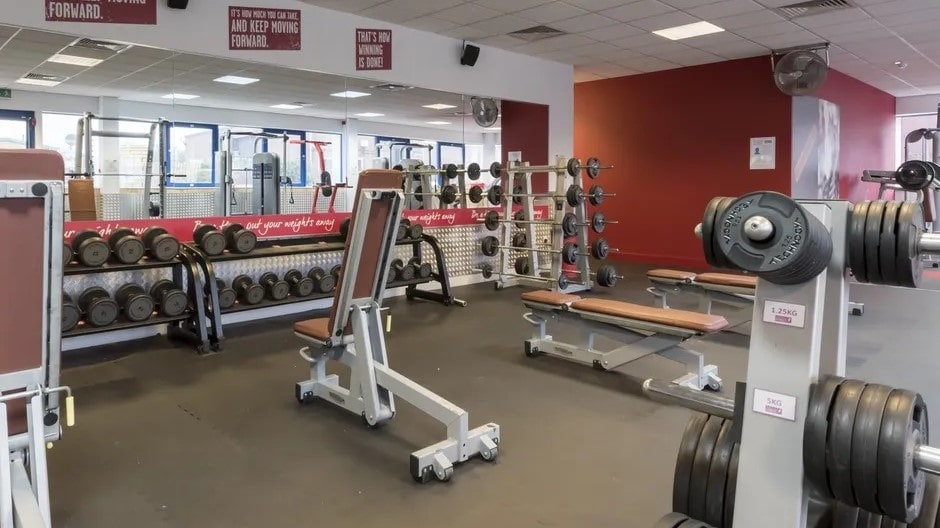 Absolutely Fitness is one of the best gyms in Bracknell. We love that it has a dedicated ladies only room, allowing women to train with peace of mind.
Their equipment is startling, with plenty of exercise machines and sporting facilities.
We recommend this Bracknell venue to those looking for a long term venue. Just moved in and need somewhere to train? Absolutely Fitness is your best bet.
This health club has a kinesis machine for resistance workouts, Cardio machines including the treadmill and stair climbers as well as cross trainers.
It also has a wealth of bikes, delivers all our favourite classes, and has a BoxMaster machine.
There's a bio circuit where you can get a personalised exercise program to help meet your  needs, a functional training area and a free weights facility.
They have lifting platforms with reinforced gym floors, too, along with showers and spacious changing rooms.
You will find Absolutely Fitness on Easthampstead Road in Bracknell where you can use their free parking facility. Leave your name and reg number at the reception when you arrive.
The opening hours are 6 am – 10 pm Monday – Thursday, 6 am – 9 pm on a Friday, and 8.30 am to 6 pm on weekends.
The Body Zone Gym, Bracknell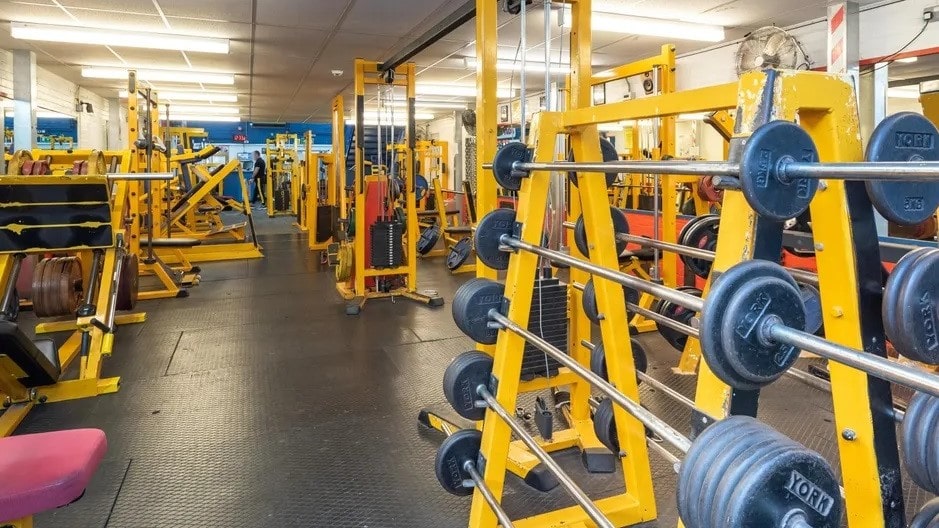 If you have just moved to Bracknell and you need a gym capable of keeping up with your heavyweight lifting program, you need the Body Zone gym.
This Bracknell venue is one of the only gyms with a firm focus on the heavyweight workout fanatic.
If you have made gains you need to keep up with, or if your lifting needs include Olympic training, this is where we should find you.
The Body Zone has an MMA training suite called 'the Bat Cave'. They offer training programs and diet plans help to get you closer to those fitness goals.
This Bracknell gym's opening hours are Monday-Friday, 6.30 am – 10 pm. They are open on a Saturday from 8 am – 5 pm and on a Sunday from 8 am – 4 pm.
You will find them on Bagshot Road, and they have free parking.
The Fitness Space is one of the best gyms in Bracknell for those that want a venue that is tailored to their workout goals.
If you want a personal training plan with a step-by-step guide to weight loss, or making gains, or improved performance, this gym has the know-how to tailor your experience.
They offer lots of fitness classes, including yoga, cycling, Pilates, step class, and barre training.
As for equipment and machinery, you will find the best in resistance machines, step machines, cardio equipment and more.
There are boxing sessions, rowing machines, and a weights station with that tough gym floor so you don't damage anything.
This gym in Bracknell offers a digital experience too, where it assigns you an avatar to chat with fellow members.
You will find the Fitness Space in The Hermitage, Ascot.
They are open from Monday – Thursday from 6 am – 9 pm, on Friday from 6 am – 8 pm, and on Saturday and Sunday from 8 am – 5 pm.
There is free parking outside the unit, but spaces are not guaranteed.
Finding The Best Gyms in Bracknell
We are always up for expanding our list.
Feel free to let us know if you think we missed out your favourite fitness venue , and don't forget to try out those above to compare and review on our site!
Whether you are looking for the perfect weekend spa, a convenient gym for the lunch hour or simply looking to combine your normal daily routine with a visit to the gym, Bracknell in Berkshire has got you covered.
Why not try a gym with Hussle Pay As You Go?  
 If you've already found the perfect gym, you can work out and swim as much as you like, contract-free with our day pass and unlimited Hussle Monthly+ pass!