The 5 Best Gyms in Edinburgh
Whether you're in Edinburgh for work, rest or play, there are a host of incredible fitness venues to choose from. Want to know the best gyms in Edinburgh? Look no further than Hussle's top picks.
It's hard to find new things to say about a place like Edinburgh.  The city has an enduring attraction for people across the world, whether they are visiting, working or lucky enough to live there.
However, at Hussle we are going to set aside the Royal Mile, the world famous castle, the celebrated festivals and the iconic Arthur's Seat.  We're here for the gyms, because Edinburgh has some of the best in Scotland.
Edinburgh is a beautiful city with lots of gym pass options. Here are our five favourite gyms in Edinburgh for your ease of use.
The Caledonian, Waldorf Astoria, EH1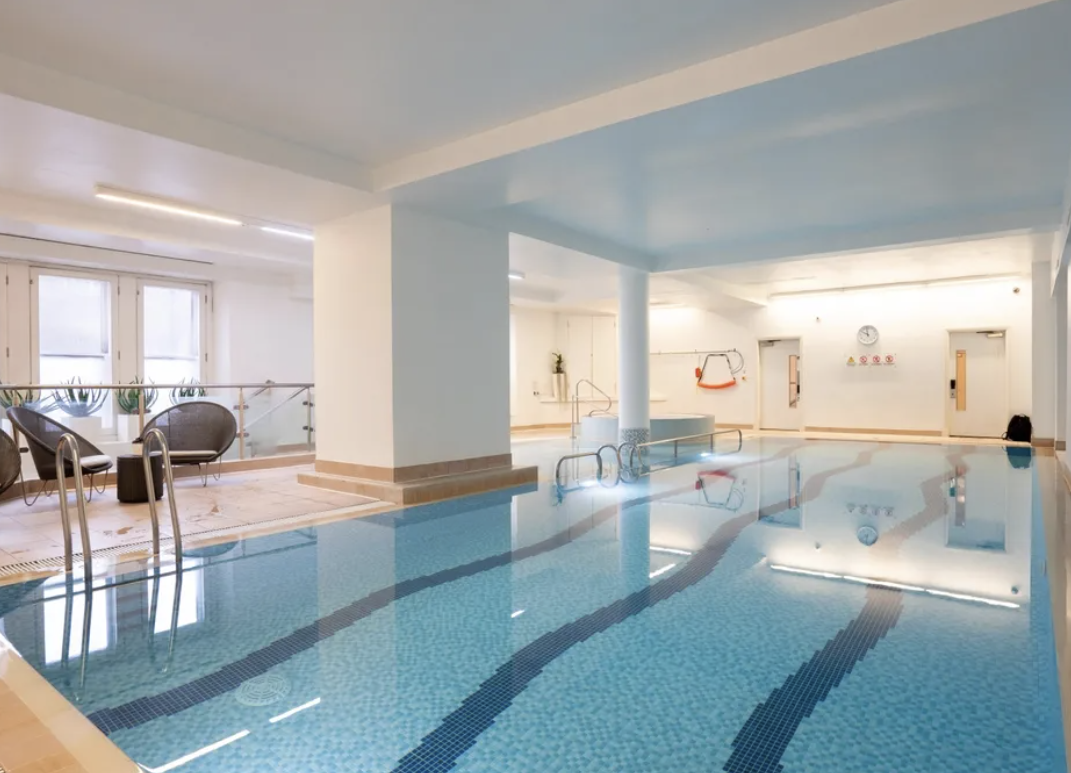 Edinburgh gyms don't come much more exclusive than this high-end gym and spa. However, The Caledonian is much more than a pamper palace. It's a well thought out fitness and wellbeing venue, accessible to all our Hussle Pass holders.
This Edinburgh health and fitness gym is housed inside the famous Waldorf Astoria hotel, inside you'll find not one, but two state-of-the-art gyms. Of course that is ideal for those visiting this stunning city, but The Caledonian is also the perfect high- end gym for anyone living in and around Edinburgh who are looking for something a little special.
There's a sauna, steam room and Jacuzzi as well as an array of indulgent Guerlain spa treatments available at additional cost. This health club comes with its own spa and swimming pool too, complete with lane swimming.
For those who like to earn their pampering, there is plenty of equipment on hand to work up a sweat beforehand. Functional training, free weights and a battery of Precor cardio & resistance equipment make sure of that!
The Caledonian is in the heart of the city centre, just off the famous Princess St. You can use the free parking in the hotel car park when attending this gym, perfect for a city centre with limited parking elsewhere.
Opening hours are from Monday to Sunday from 8:00 AM to 8:00 PM. Which means this is a great gym for those that need to work out on a Sunday evening or when other gyms are not open.
Nuffield Health Edinburgh Omni Fitness & Wellbeing Gym, Edinburgh EH1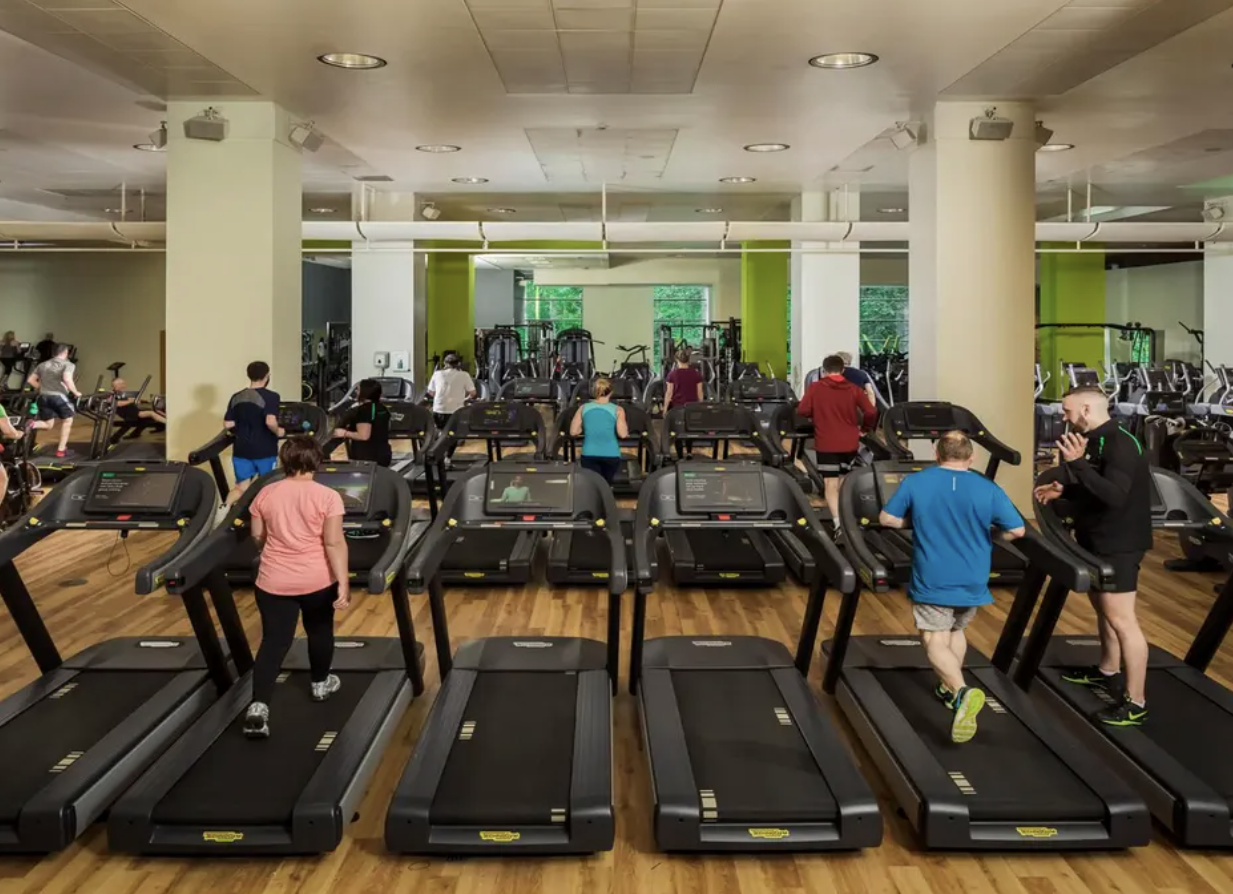 The great thing about Nuffield gyms is that you know you're guaranteed the best of everything…
You know that you'll have access to a diverse and top quality range of equipment and the support of some of the finest fitness experts anywhere in Scotland.
– And you know it'll all be wrapped up in an amazing, welcome & accessible venue.
Nuffield Health Edinburgh Omni Fitness & Wellbeing Gym is easily one of the best in any city for those very reasons. Its clean, state of the art interior houses ample cardio and resistance equipment to ensure there are no queues, even at peak times. The spacious, air-conditioned venue is also home to a great fitness studio, mat area, free weights and a 25m swimming pool for lane swimmers and cool-downers alike.
Add in free Wi-Fi, a popular onsite café and Jacuzzi & sauna facilities and it isn't difficult to see why Nuffield sets the standard for so many to follow.
Whether you live in the city, work nearby or are just enjoying a cultured weekend away, Nuffield Health Edinburgh is definitely one to check out!
The venue is perfectly located at 61, 10 Leith St in the heart of Edinburgh. Hussle Pass holders can enjoy everything it has to offer daily from 06:00 until 22:00 every weekday and from 8-8 every weekend.
Village Gym, Edinburgh EH4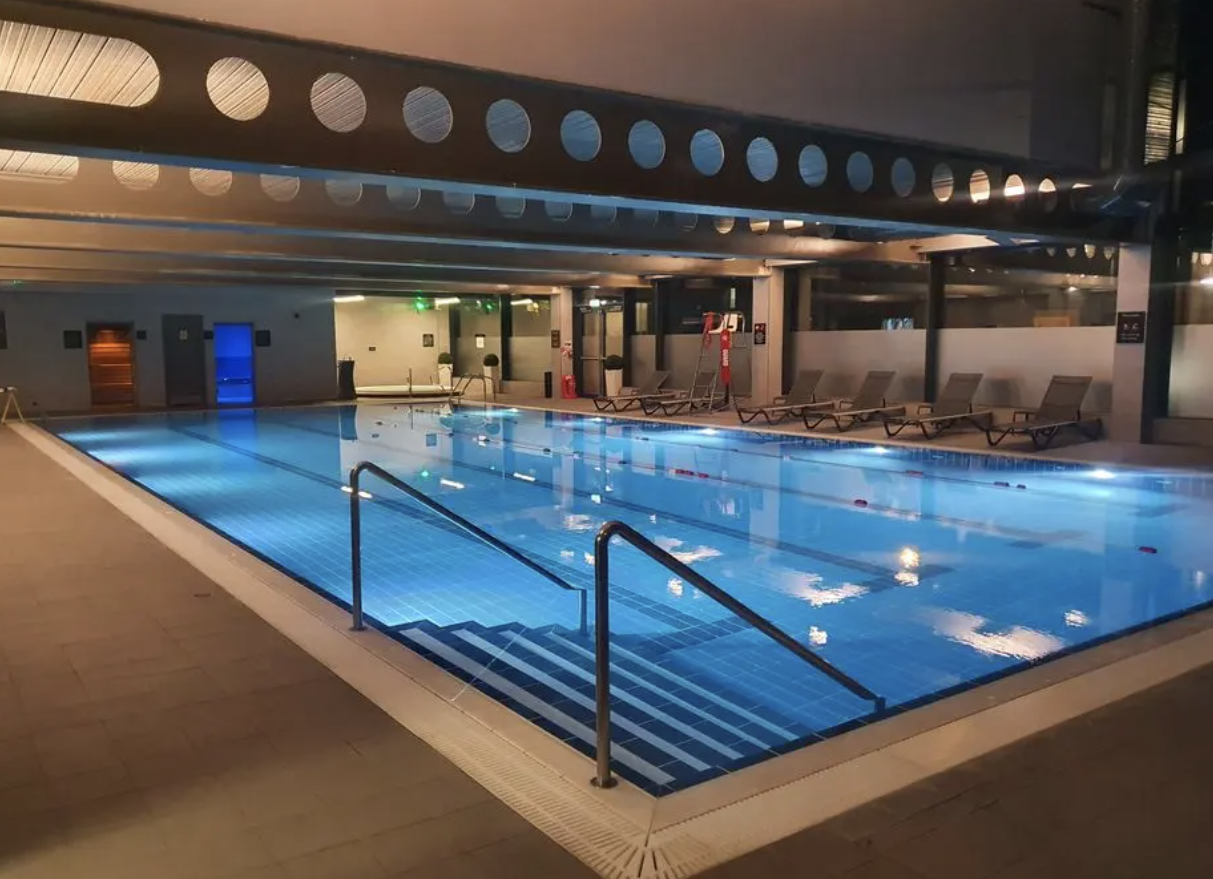 Ultra cool and state of the art, The Village Gym, located inside the modern and trendy Village Hotel on Crewe Road South, EH4 isn't just a great place to stay.  It's also one of the most vibrant, inclusive gyms in Edinburgh!
Walk through its doors and you'll see a huge variety of Technogym equipment just waiting to be put through its paces. It is spacious too, so those cardio &resistance machines, functional training rig, extensive free weights section and separate stretching area are all well defined. The benefit, even at busier times is the feeling of working out in your own personal space.
Group class lovers are well catered for too, with plenty taking place every week, including yoga, Les Mills and spin classes.  Oh and there is also the small matter of a sparkling 20m heated swimming pool too, if that isn't quite enough to help with winding down, how about a steam room, spa pool and sauna.
The Village Gym, Edinburgh doesn't just have it all; it has the best of everything.
Opening hours are from Monday to Friday from 6:00 AM to 10:00 PM and 7AM-9PM every weekend. The Village Hotel is located off Ferry Road where the roundabout joins with Telford Road. If you're coming by bus then the 21 and 27 bus routes both stop right outside
Spartan Gym, Edinburgh EH6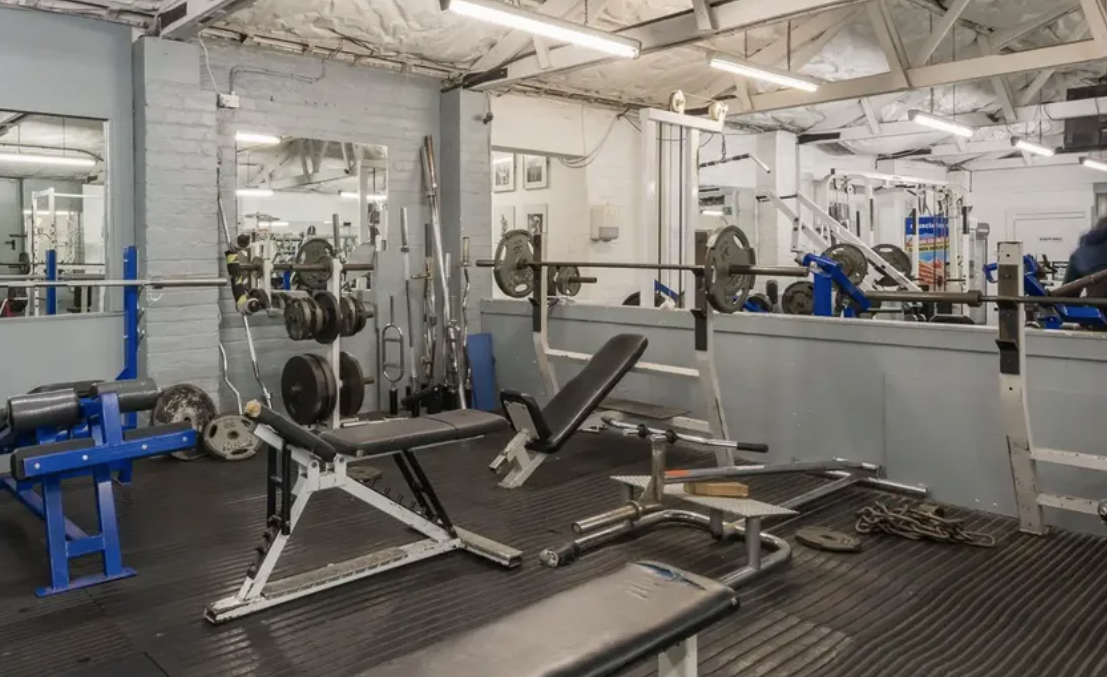 Gyms in Edinburgh come in a wide variety of shapes and sizes. Spartan Gym as the name implies aims to build you up just like the Spartan warriors (and Spartan Wives) of legend. No matter if your goal is weight loss, muscle gain or improved strength, Spartan Gym has all the tools and the talent to help you achieve.
Just like King Leonidas said "This is Sparta!" and the gym's reputation is just as richly deserved as his 300 soldiers!
Spartan Gym is highly recommended for those living and working in Edinburgh who might be seeking an established and well known gym where they can become part of a genuine community.
This gym grants access to some of the best personal training thanks to its team of friendly specialists. There are Olympic, free weight and mat areas, as well as resistance machines, making this the perfect place to build arm and upper body muscle. There is access to cardio machines too.
You won't find rows of treadmills at Spartan Gym; what you will find though is a selection of serious equipment installed to deliver serious results.
Situated on Restalrig Road, EH6, this gym regularly earns glowing praise from reviewers; Spartan Gym has everything you need for a varied, effective workout. This Edinburgh gym is open from 6:00 AM to 12:30 PM and from 4:00 PM to 9:00 PM from Monday to Friday, from 9:00 AM till 3:30 PM on a Saturday and from 10:00 AM to 2:00 PM on a Sunday.
Energize Health & Fitness, Edinburgh EH12
The qualities that set Energize Health & Fitness apart or qualities every gym aspires to.  A commitment to providing the very best equipment, a positive, welcoming atmosphere and good old fashioned customer service.
Energize is not one of those faceless gyms that all look and feel the same, real thought goes into the customer experience and it shows from the moment you walk through the doors.
The fully air-conditioned venue has an abundance of the latest, greatest Precor resistance equipment, a functional training zone (including cable crossovers,) TRX ropes, Kettlebells, Plyometric Boxes plus much more, to ensure workouts are versatile for every fitness goal.
Energize doesn't stop there though, they are all about going the extra mile. That's why you'll also find Concept 2 Rowers, a lunge/shuttle sprint area and the latest in strength & conditioning equipment including a Power rack, Smith Machine, Functional Trainers, Various plate-loaded equipment, up to 50kg dumbbell sets, variable benches, and much more.
Add in an innovative "street gym" and crystal clear pool and it is clear that Energize is a temple for fitness of every conceivable kind.
Located at 3 Lochside Place, EH12, Energize Health & Fitness is open daily from 06:30 until 20:30 and every weekend from 9-6
Did your favourite Edinburgh gym make the list?
If not, feel free to let us know or let the world know by leaving a review on our site. If you've been inspired to give one a try, it's simple with our Hussle Day Pass & Monthly+ pass.
One network. Search. Book. Workout. What could be easier?