Gym passes, what are they, how do they work and who on earth are they aimed at..?
While many of us know the term 'gym membership' from bank statements and diary reminders, not so many realise that gym passes are also a thing, and a big one at that!
So let's take a closer look at them and see if they are really all they are cracked up to be…
Hussle are the original 'Pass Masters', so who better to take you on a guided tour of your local gyms, without the hassle of monthly contracts and mind-bending price plans?
One network. Any location. Thousands of gyms. Zero contracts
We say that a lot…
It sounds too good (and too simple) to be true. But as well as zero contracts, there are also zero catches. It's more than just marketing spiel, it's simply what we do, and this is how…
One Network
Imagine a network of gyms, spas, swimming pools and the latest, greatest fitness apps all under one banner.
Each venue used and reviewed by a massive community, ranging from experienced athletes and fitness pros, through to casual gym goers and complete novices.
That is exactly what we have worked hard to create, and best of all anyone can use any of the gyms that make our network, with a simple gym pass.
Any Location
It doesn't matter where you are; if you want to get to know your local gym, discover new ones or find a place to indulge while away on staycation. A simple gym pass makes the process as easy as possible, wherever you are.
Thousands of gyms
Great Britain is a big place, creating a network of the nation's best gyms is a big undertaking.
We know the importance of sourcing as many great venues as possible. The thousands of gyms in our network know that offering Hussle gym passes to their local communities makes sound sense for them too!
Zero contracts
Binding contracts, who needs them these days? They don't come cheap and they're set in stone…
A gym pass is different…
Our Day Passes and Monthly+ passes allow you to use the gym you want to, and to sidestep the commitment of contracts.
Gym Passes Decoded, how does it all work? 
From one-off day passes to cost-effective Monthly+ gym passes and even considerable savings on conventional gym memberships. Our mission is to make it as easy as possible for everyone to reach their fitness goals.
By finding the ideal fitness venue and making the most of it on your terms.
The Hussle Day Pass
Nearly every gym is a business, and a business can't exist without a profit. Gyms love membership subscriptions for a number of reasons; it represents reliable revenue for example and money to re-invest in facilities etc…
That's why gym membership is strongly encouraged by gyms, if you're a member, you'll probably have seen the marketing emails, the social media and posters inside the gym.
But membership doesn't suit everyone…
Gym passes like our Day Pass allow you to 'pay as you go', without the commitment or expense of contracts and subscriptions. You simply buy a gym pass for the gym you'd like to visit and voila!
Day passes start from as little as £4.95; you have 30 days to use it in the gym of your choice.
This type of gym pass is ideal for:
· Those looking to try somewhere new
· People who only visit gyms occasionally
· People looking to combine a spa or swim with a weekend away
· Those with busy schedules or those who spend time travelling for work
· Those who simply want the best fitness venues without the commitment of contracts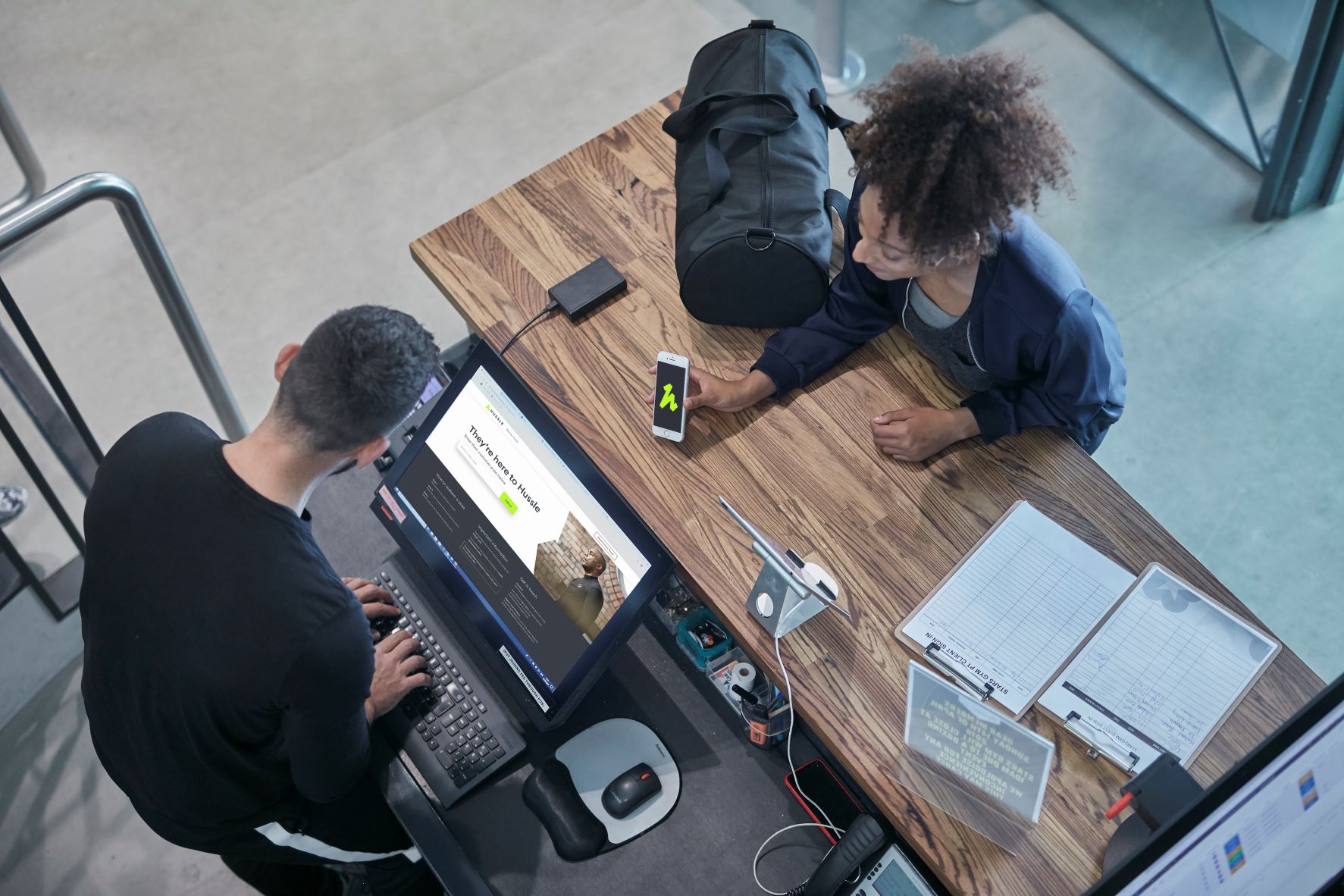 The Hussle Monthly+ Pass
When it comes to gym passes, this is where things really start to get interesting…
The Monthly+ Pass is a Hussle exclusive and it covers multiple gyms and locations across our network. Prices start at just £21.99 with no contract and the ability to cancel anytime. These gym passes give you unlimited visits to the gym of your choice as well as multiple gyms of the same price or lower.
Monthly+ gym passes also give you access to the latest fitness apps, such as Les Mills and Yogaia.
This type of gym pass is ideal for:
· Those who like to combine gym with swimming, spa or classes at different venues
· Those looking to avoid the commitment of contracts and monthly membership fees
· Anyone looking for a new venue or looking to try a few before selecting the right gym for them
· Those who like to combine multiple gyms with the latest fitness apps
· Those who simply want to go to the gym anywhere, at any time!
· Anyone looking for flexibility and control
Membership with a difference
We're not just about the gym passes at Hussle. We also recognise that many members of our community have already found the right gym for them.
They are happy, in a routine that works well for them and reaching their fitness goals in a place they love.
For people like this, membership can make sense and Hussle offer that too!
Our membership prices start at just £19.99 and each is price-matched with the respective gym. Membership of course, gives a range of benefits, such as full access to personal training, group classes and pool facilities.
On top of those benefits we also offer an impressive 30% off Hussle day passes, should you ever find yourself out of town or just in need of a change.
Hussle Gym Membership is well suited to:
· gym-goers who are already happy with their regular gym
· Those who visit the gym frequently, every week
· people who enjoy the membership perks of their local gym (as those perks are still right there with Hussle membership
· Anyone wanting the peace of mind of an approved gym partner, a simple online sign up and a fuss-free monthly membership
Is a Gym Pass Right for me..?
The best possible way to answer the above is to try a gym pass and see for yourself.
Which gym pass you choose though, will depend on your fitness goals and your circumstances.
You might just want to see if the gym feels right for you, in which case a Day Pass is perfect.
If you want the convenience of multiple gyms, as often as you like, along with the best fitness apps, then our Monthly+ Pass has you covered.
However, if traditional membership is your thing, well we can do that too.
The Hussle mission is to create 'One network. Any location. Thousands of gyms. Zero contract' and to make those gyms available and accessible to as many people as possible.
Our range of gym passes does just that. If you'd like to join us or if you want to learn more and search for gyms near you, head over to our homepage. You're always welcome!