Find a gym with a pool in Liverpool
For those who like to combine both gym with pool Liverpool has just what you need!
Liverpool has always been associated with good times, from the swinging sixties to the current day the city remains one of the nation's most treasured and popular destinations for group weekend breaks, days out and cruise stops from all over the world.
Liverpool hasn't rested on those considerable laurels though; it continues to invest and evolve, to offer the best of everything for those looking to enjoy the city today.
That fact was recognised back in 2008 when the city was awarded the European Capital of Culture in recognition of its rich maritime history, its arts and its culture.
But this isn't about beautiful architecture, The Fab Four or ferries across the Mersey, what about the gyms, and for those who love to spend time in the water (but don't own a yellow submarine), what about the swimming pools?
Putting the 'pool' in Liverpool
Rest assured, whether you live or work in Liverpool, or you're heading there for a city break, the health and fitness facilities on offer are just as impressive as the rest of the city.
For those who love their gym with a pool Liverpool offers a great deal of choice.
So whether you are looking for swimming lessons, a full body workout, a boost to both mental and physical wellbeing or just a refreshing, low impact session in the pool whilst burning a few calories, here are the top gyms with a pool in Liverpool.
Radisson are all about delivering a luxury experience to everyone who walks through their doors and The Ark Health Club, an integral part of Radisson Blu in the heart of Liverpool's commercial district is no different.
This Liverpool gym is stylish and spacious, equipped with state of the art gym facilities, such as cardio and resistance machines as well as free weights and weight machines.
However, thanks to its 12m pool and incredible poolside whirlpool it is also the perfect place to relax after a day exploring the array of shops at Liverpool One, the famous waterfront, Albert Dock or The Beatles Story.
The Ark also has an impressively spacious sauna and steam room to go with their pool, for the perfect spa experience.
Visitors can even treat themselves to spray tan, massage and full spa treatments with their friendly and professional team.
(Extra charges will apply for these and booking in advance is required, please call beforehand.)
Opening hours for the Radisson Blu, ARK Health Club
From 07:00 until 19:00 from Monday to Friday for Hussle customers, the gym is closed Saturday Sunday.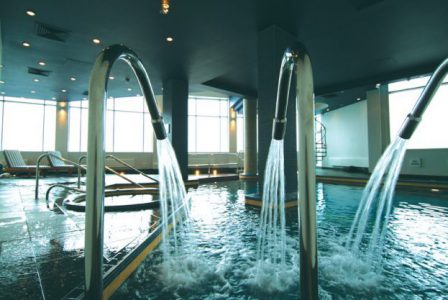 As its name suggests, The Harbour Health Club couldn't be more perfectly situated. Right in the heart of Liverpool overlooking the famous waterfront.
The Harbour is a popular part of The Crowne Plaza and easily accessed from any corner of the city.
There are a wide range of daily studio classes on offer at The Harbour and excellent quality gym equipment with personal training, cardio machines, steam room and free weights.
However the 18m pool is one of the most popular and much loved facilities the gym offers.
Aqua classes are held every Monday and Friday and the club holds regular swimming lessons and classes for all ages.
With a Jacuzzi close by it easy to see why the swimming pool at The Harbour Health Club is one of Liverpool's most popular.
The Harbour Health Club, Liverpool's opening hours
From 07:00 – 20:00 Monday to Saturday, closing a little earlier at 18:00 on Sunday.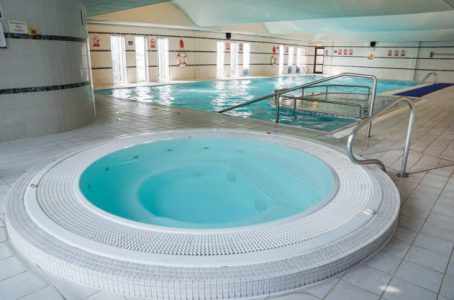 With so many popular tourist spots, it is easy to forget that Liverpool is also home to world leading academic institutions.
The University of Liverpool Sports & Fitness Centre is testament to that.
The University has created a fitness centre in every sense of the word with their impressive facility located on Bedford Street North, to the east of the city in Liverpool University grounds.
Visitors don't have to be university alumni to enjoy the facilities they offer.
Every conceivable fitness goal is catered for in this Liverpool gym, from Yoga and Pilates sessions through to personal training, squash, group exercise and an abundance of state of the art gym equipment across the board including free weights, cardio and group classes.
That's all housed in two sports halls, four squash courts a spinning studio, class studio, and a state-of-the-art fitness suite with equipment to match!
The jewel in the crown however, has to be the pool.
The university has a swim school program in partnership with Swim England and an impressive 33m swimming pool with lane swimming, personal training and range of great classes.
Visitors feel well taken care of in a positive and motivating atmosphere created by the specialist team, to drive you to achieve your goals whatever your swimming level.
The University of Liverpool Sports Fitness Centre has the following opening hours
Monday to Friday 07:00 – 22:00, Saturday 08:00-17:00 and Sunday 09:00-20:00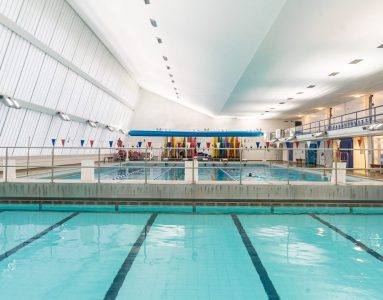 Momentum Liverpool, situated in L3 on London Road(with the entrance just around the corner on Moss Street), is proof that with the right passion and a flair for creative design, you can create something special in a smaller space.
Momentum Leisure has it all, from a fully-equipped gym, changing and shower facilities and even a swimming pool and spa!
The team at Momentum care deeply about fitness and providing great facilities for every person who walks through their doors.
Because of that, Momentum is one of the most convenient and enjoyable gyms in Liverpool to spend an hour in your busy day, or to grab a little rest and relaxation in their pool and spa.
Visitors can do all that in an atmosphere of friendliness and community that might be lacking in some of the bigger gyms in Liverpool with pools.
Opening hours for Momentum Leisure
From 06:30-21:00 Monday through to Friday, 08:00-18:00 Saturday and 10:00-16:00 on Sunday.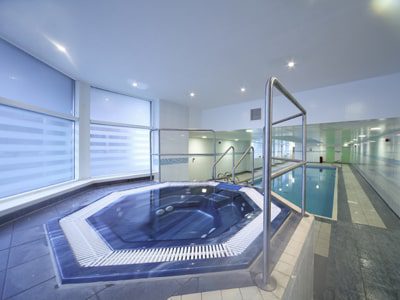 The Village is a gym in Liverpool with a little of everything. It has a lively social scene, thanks to its restaurant and licensed bar. It has a Technogym, a great range of classes, convenient opening times and best of all, a 23m indoor heated swimming pool.
The pool at the village is perfect for those looking to do some lengths, however Aquafit classes are a regular on the venue's timetable as well as designated kid's swimming times and an atmosphere created to feel quiet, calming and above all for Liverpool swimmers of any level… Enjoyable!
The high standards of the swimming pool, combined with the sheer wealth of what's on offer at The Village, make it a perfect place to combine leisure with fitness anywhere in Liverpool.
Located on Fallows way, L35 1RZ it is also ideally located just off the M57 and on major bus routes to and from the city.
The Village, Liverpool has the following opening hours for Hussle customers
From 06:30-22:00 Monday to Friday and from 07:00-20:00 Saturday Sunday.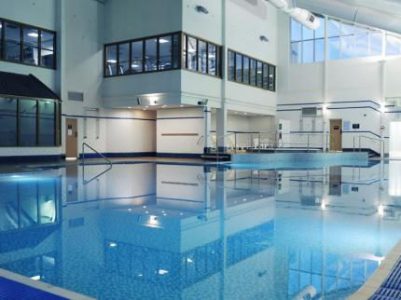 If you're looking to put the 'pool' in Liverpool and enjoy some of the best swimming pools in and around the city, Hussle have made it blissfully simple.
Our day passes are valid for 30 days to use whenever you feel like it, while our monthly+ pass allows you to use multiple gyms as many times as you like without the hassle of a contract.
How's that for flexible fitness..?