Whether you are new to the scene or a honed health and fitness pro, at Hussle we have the lowdown on the best places to get fit, and this time our sights are firmly set in and around the newly promoted 'city' of Milton Keynes.
We've curated this list of hand selected gyms in Milton Keynes based on their facilities and reviews by fellow Hussle members.
From complete gym beginners to seasoned fitness veterans, every member of our Hussle community can have their say and share their experiences. So without further ado, here are our hot takes on where the best places to work out are in Milton Keynes.
Nuffield Health Milton Keynes Fitness & Wellbeing Gym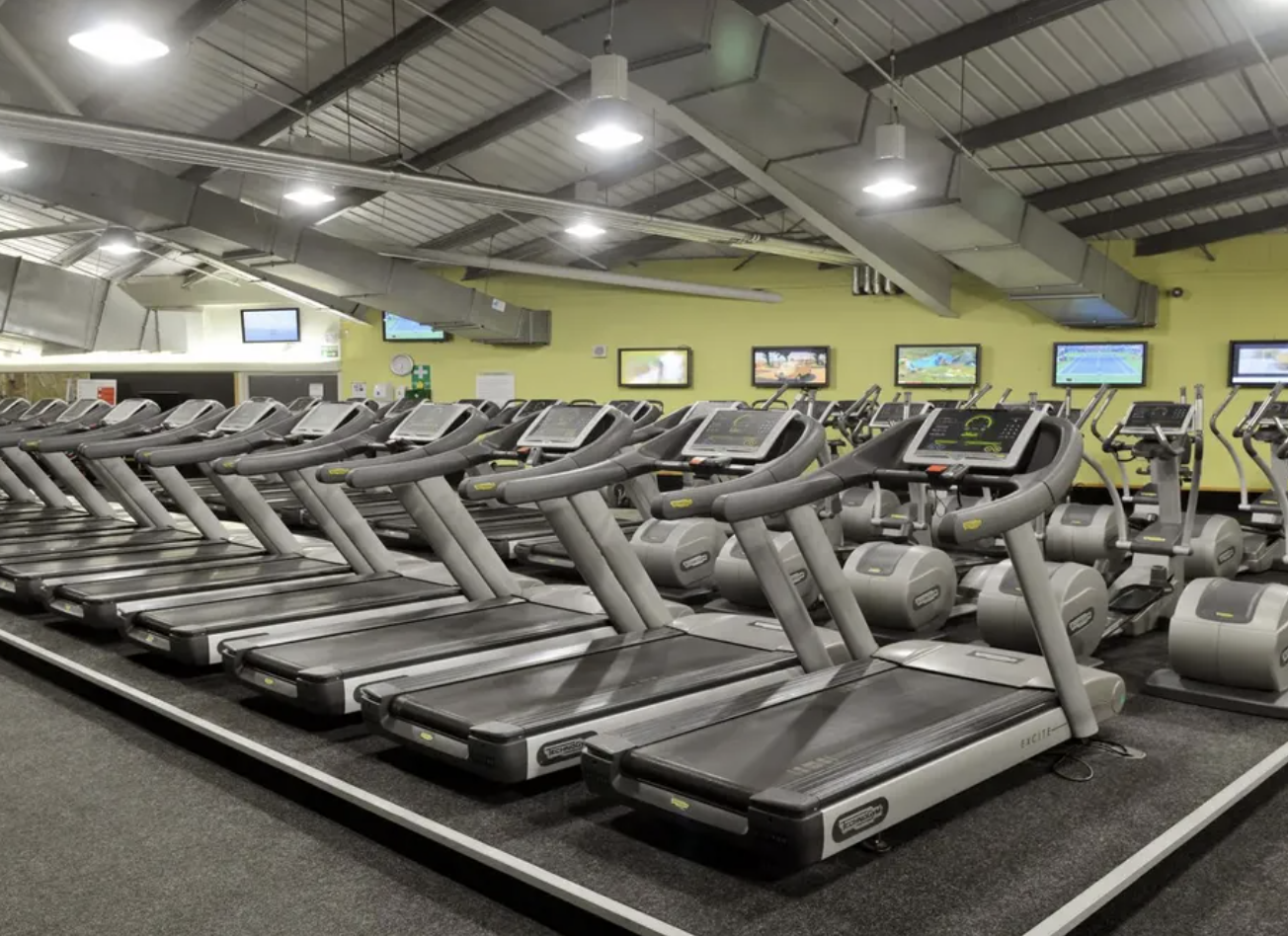 There are well equipped gyms in Milton Keynes; then there is Nuffield Health.
One of the most conveniently located Milton Keynes gyms to make our list is also one of the most popular. However, even at busier times, Nuffield Health Milton Keynes Fitness & Wellbeing Gym has ample equipment to go around.
This makes the venue a treasured location for local residents, commuters and anyone else who walks through their stylish doors with any kind of fitness goal in mind.
Cardio machine, free weights, squat racks, bench presses, and resistance machines are all lined up neatly just waiting to do their thing. All presented in a no-nonsense, highly efficient fitness environment.
For those who prefer water to weights, there is a crystal clear pool with lane swimming, a Jacuzzi and sauna facilities too.
The gym has great transport links thanks to its central location on Marlborough Gate, MK9. This temple to all things health & fitness related opens its doors daily from 06:00 until 22:00 and from 8-8- every weekend.
The National Badminton Centre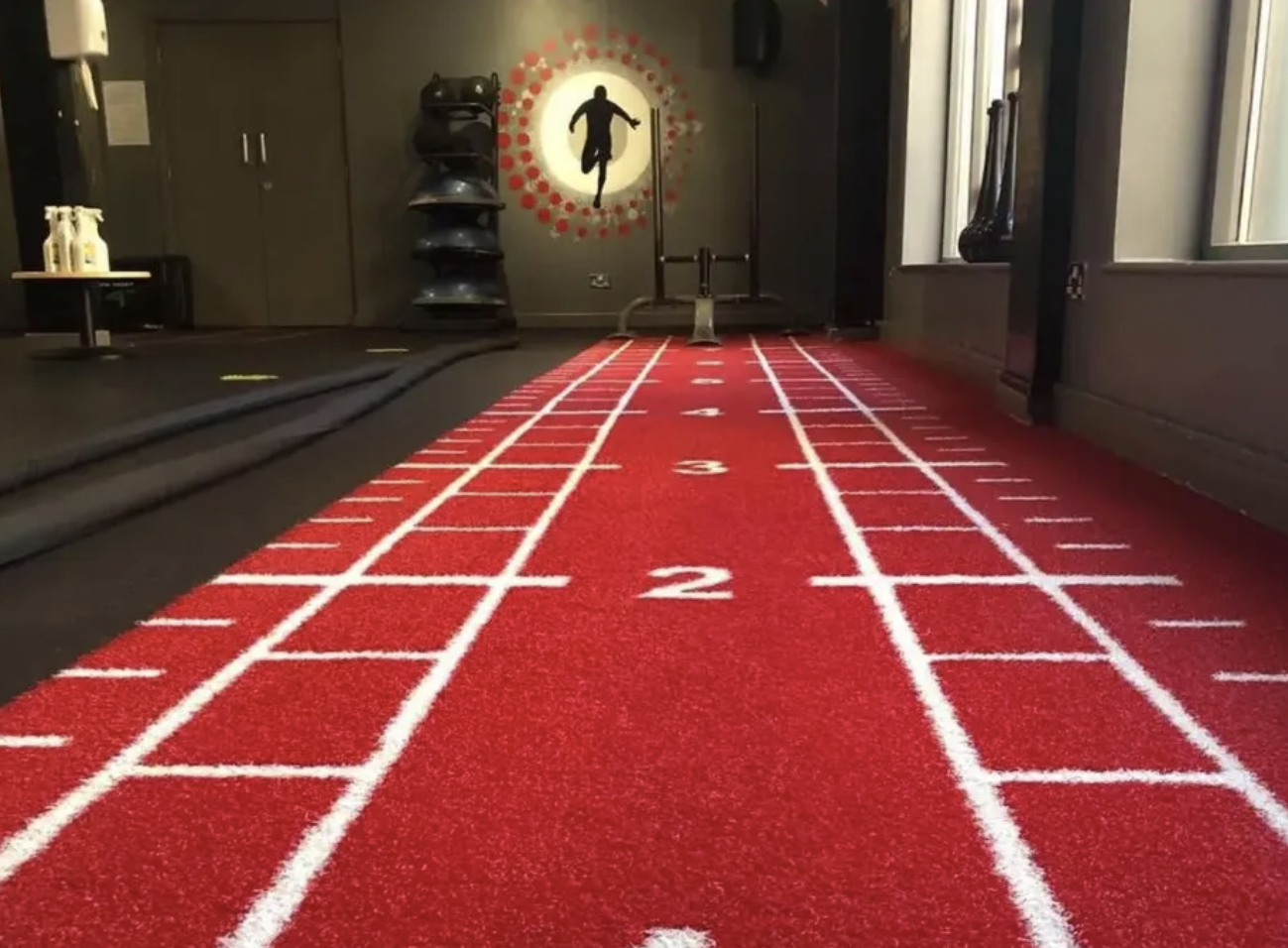 As the name implies, The National Badminton Centre, in suburban MK8 is the home of English Badminton and the go-to venue for Olympic Athletes and Elite players from across the country.
As you might expect, Badminton England have created a venue here that is truly capable of competing on the world stage. If that sounds exclusive, then you might be surprised to learn this world class gym is open for Hussle day pass holders at great rates.
In fact, there are two gyms on site; the main gym floor is home to a variety of Life Fitness cardio machines, including 8 treadmills, 5 cross trainers, 2 concept 2 rowers and 2 upright bikes along with an excellent range of Olympic weights and resistance machines.
The second, smaller gym is dedicated to a range of functional equipment, Yoga, Pilates and a full programme of group classes are also a big feature.
All in all, The National Badminton Centre offers great facilities, great people and a much respected local and national resource for elite athletes and complete novices alike.
This Milton Keynes gym is open daily from 06:30 until 22:30 and from 08:45 to 18:00 every weekend; there is also a restaurant and bar on site showing BT Sports & Sky Sports so you can enjoy some post-workout food and drink whilst watching your favourite sports.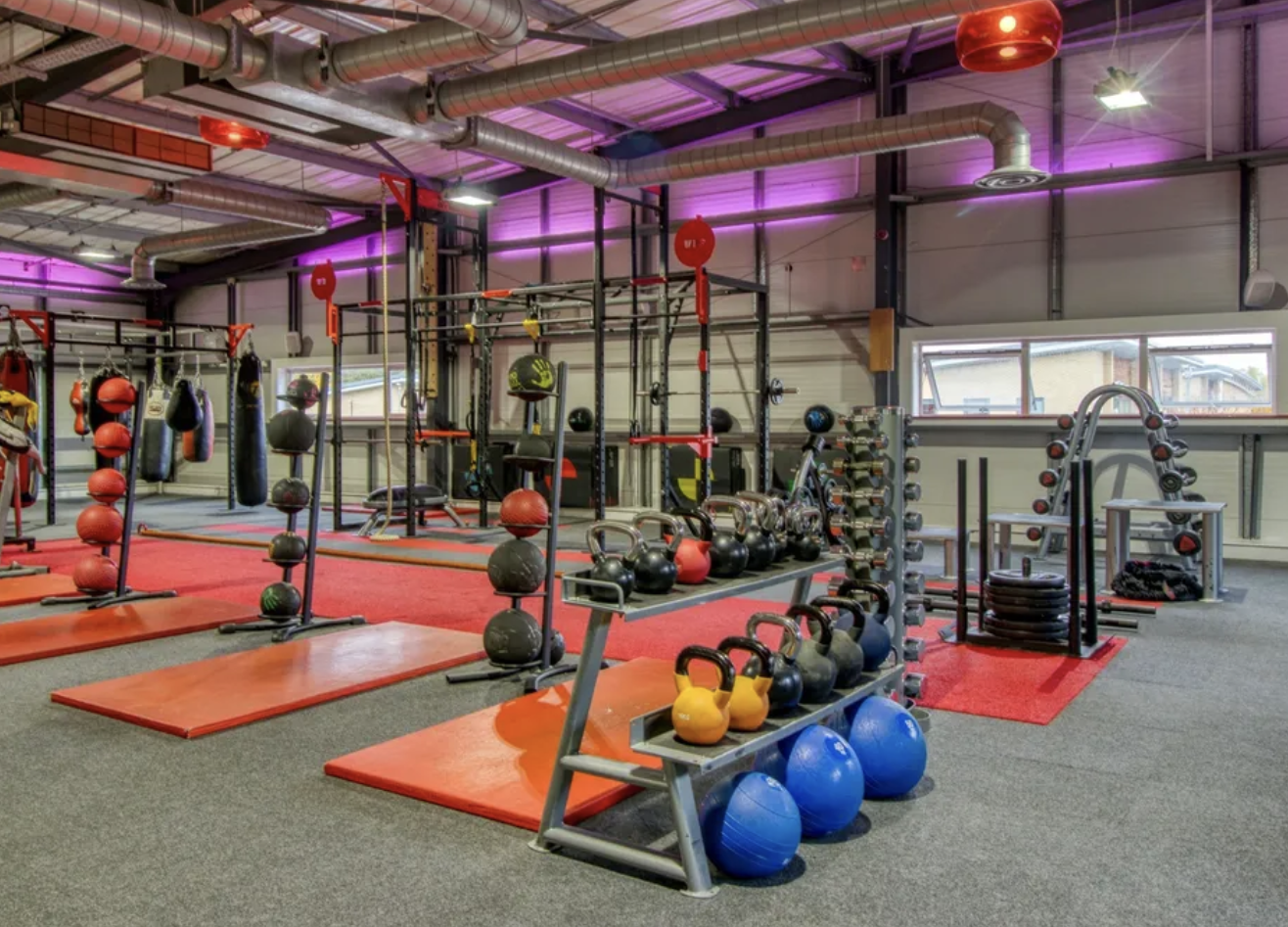 As the saying goes, 'keep it simple' but offer the very best and that is the philosophy behind Kiss Gym's success.
This great no-fuss Milton Keynes gym is proof that keeping it simple and streamlining the approach to health and fitness can grow a great reputation through focusing on what people want.
You might not find the 5-star luxury of a top hotel chain gym here, or the boutique gym experience of smaller exclusive venues. What you will find though is results and a long tick list of health and fitness goals as you reach them and move forwards to new ones!
The investment at Kiss is in the equipment and facilities, there is a clean intelligence in their design undertaken by people who clearly use gyms a lot. The equipment is clean and state of the art, with cardio and resistance machines presented with more floor space than many other gyms. There is also a mat area, with free weights, punch bags and personal training on offer.
Showers, designer changing rooms and lockers add to the feeling of a great atmosphere and a vibe that many gyms lack.
Kiss Gym, Milton Keynes doesn't pretend to 'do it all' but the things it does, it does with incredible skill.
This great Milton Keynes gym is located at Roebuck Way in MK5 and has a self validation system for entry (bring your phone,) you should only validate your Hussle Pass on the day of use. The venue is open from 0:00 until 23:45 every day of the week!
Snap Fitness Milton Keynes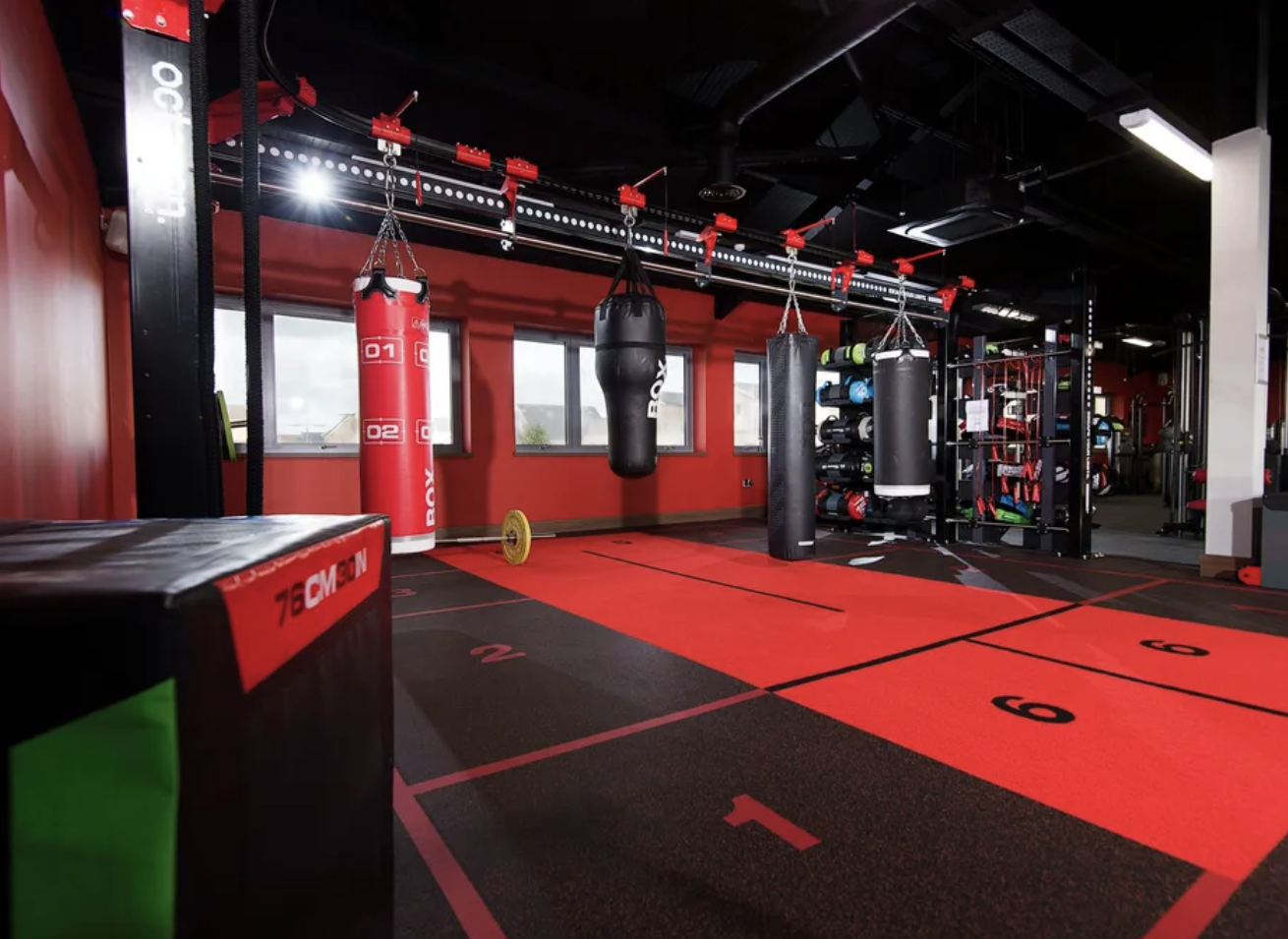 The focus at Snap Fitness, Milton Keynes is getting people fitter, faster. You might think that sounds like hard work and long hours, but hold on because there is a certain method in their madness.
That method involves a focus on cutting edge heart monitoring to maximise gains such as fat burn, building muscle mass and to wring every last ounce of efficiency out of an exercise regime tailored towards you as an individual.
Less hard work, more intelligent fitness! It's an inclusive ethos designed to work for everyone regardless of their health goals.
Snap Fitness back their plan with some first class equipment too. You'll find a world-class range of free weights, Olympic weights and resistance equipment for HIIT workouts alongside a jaw dropping selection of cardio equipment from treadmills to spin bikes.
They also run daily classes in a separate zone, to really deliver something for everyone everyday!
Snap Fitness Gym, Milton Keynes is situated in MK14 near the Asda supermarket at Oakridge Park. The gym is open Mondays from 5pm to 8pm, Tuesdays from midday until 4pm, Wednesdays midday until 3pm then 7-9pm, Thursdays from midday until 4pm and Fridays from midday until 5pm. The venue is closed on Saturdays but do open Sundays from 10am until 3pm.
Energie Fitness Milton Keynes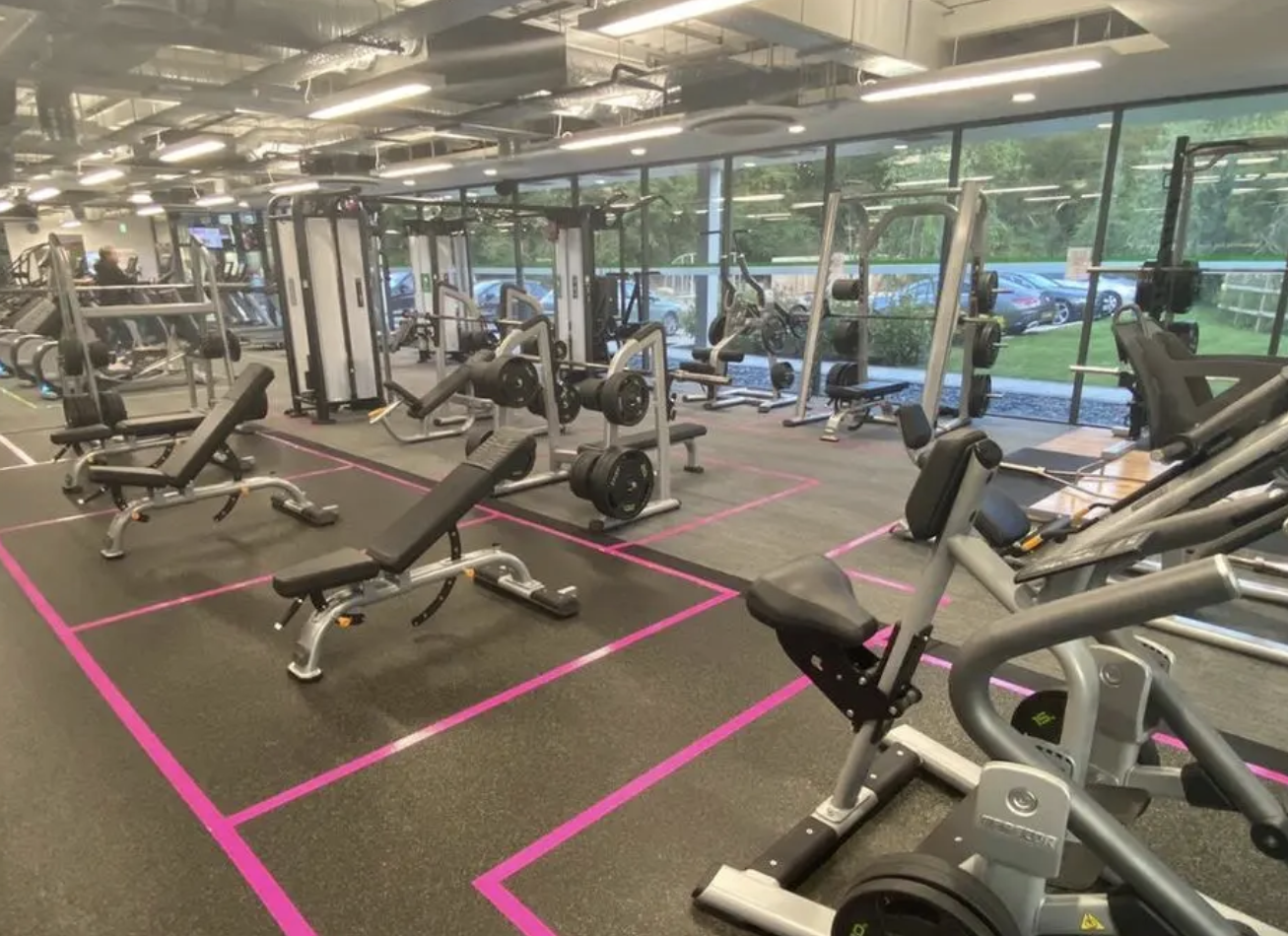 A brand with over 100 gyms across the UK knows a thing or two about what their clients want, and Energie Fitness Milton Keynes shines brightly for that very reason.
Located on the edge of Kiln Farm industrial estate, this Milton Keynes gym is close to the Whitehouse and Fairfields housing developments and just a stone's throw from the Abbey Hill Golf Centre, MK11 music venue and Safari MK.
A full introduction and induction is part and parcel of your Hussle Pass at Energie, to make sure you get your bearings and get the most out of the equipment that is lovingly lined up just waiting to take what you can throw at it.
That equipment includes everything from their fantastic range of high-end Precor kit, cardio theatre, free weights and resistance machines, as well as their famous  YARD, a fun, functional training space with Hatton punch bags, TRX and a whole range of other kit!
Fun, friendly and relaxed, Energie is a Milton Keynes gym where many forget their preconceptions and instead find a community with a genuine sense of belonging.
Energie Fitness is open daily from 06:00 until 22:00 with early closing at 20:00 on Fridays. The gym is available at weekends too, from 8am-8pm.
We are always up for expanding our list.
Feel free to let us know if you think we missed a worthy contender and don't forget to try out those above to compare and review on our site!
Whether you are looking for the perfect weekend spa, a convenient gym for the lunch hour or simply looking to combine your normal daily routine with a visit to the gym, Milton Keynes has got you covered.
 Why not try a gym with Hussle?