Are Gyms in London Expensive?
London is home to some of the best gyms and fitness facilities out there. Our Hussle network contains a wealth of the capital's brightest and best, have a look and see for yourself!
But are they expensive..?
A Relative Term
There is often an elephant in the room when the topic turns to prices. That goes for everything from London gyms to days at the Zoo to a family meal.
'Expensive' is a relative term, it means different things to different people.
You as an individual might instantly feel that something is expensive. Answering the question more generally is a little more complex though. 
The reason why is simple; we all earn different amounts. We all have different lifestyles and priorities and we are from different parts of the country.
The North/South Divide
Is London more expensive than other parts of the UK?
Usually it is. An average standard of living in London costs as much as 58% more in comparison to the rest of Britain. For someone from the North, spending time in London can induce eye-watering reactions to prices. This is sometimes the case for gyms as much as anything else.
Any online search for 'cheap gyms near me' in Central London will throw up an array of amazing venues.
 – But is there a 'cheap' way to enjoy everything they have to offer?
The Hussle Way
Fortunately there is, at Hussle there is no North/South divide. Just One Network, Any Location, Thousands of Gyms and Zero Contract.
If you are looking for cheap gyms in London then here are some of the best. Along with some surprisingly cheap ways to use them!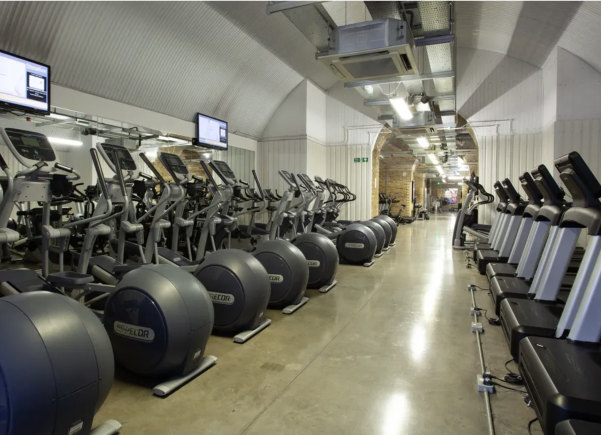 Fitness4Less, Southwark, SE1
When it comes to affordable fitness in a city where few things are 'cheap' then Fitness4Less in Southwark is a great option.
Situated on Great Suffolk Street, it's an easily reached gym for anyone in the Westminster.
The open, airy gym space comes with all the equipment you might expect from a brand well known for providing the best.
A wide range of treadmills, bikes, rowers and cross trainers are on hand daily, as well as a large free weights area including Olympic weights.
For those seeking classes, there are over 60 instructor led sessions every week. These include HIIT, Indoor Cycle & Core Strength, Pilates, Core Blast and Stretch/reset just to name just a few.
Free one to one sessions and a gym team always on hand to deliver additional advice and support all add up to make Fitness4Less Southwark amazing value. As well as a fun, inspirational space to work out in.
With the Hussle Day Pass, you can do just that for £13.50, valid for 30 days, it covers one visit to this great venue.
Our Monthly+ Pass will give you access to this gym and a range of others across the capital as often as you like, for as long as you like for just £36.29.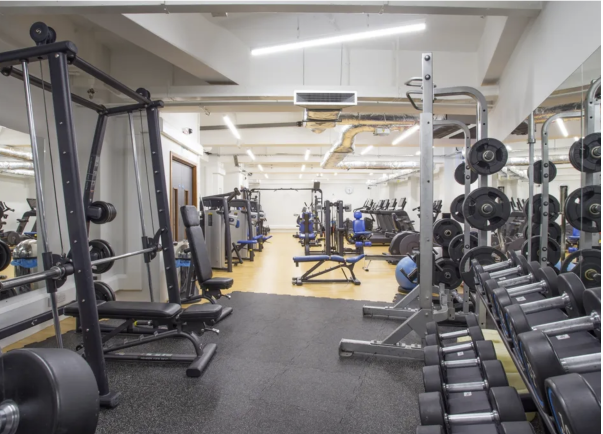 LSBU Active, London South Bank University, SE1
Close to Elephant & Castle and a wide range of city bus routes, LSBU Active is situated in the London Road Building, clearly marked on the many university maps found around the area.
The gym is big, with more than 40 stations and full of state -of –the- art, well maintained gym equipment including a Smith Machine, extensive free weights and kettlebells. SMART tech also comes as standard at LSBU allowing you to track performance and progress easily via your mobile device.
The venue even has its own app (completely free and strongly recommended to check times and available slots) before making your booking.
The glowing reviews from our Hussle community point to LSBU being a great, positive environment, welcoming, clean and bright.
As far as value for money goes, forget searching for 'cheap gyms near me', you can use LSBU from just £5.40 with a Hussle Day Pass and from an unbelievable £10.00 for a Monthly+ Pass.
You read that right; £10.00 for a Monthly Pass, for an incredible gym in Central London…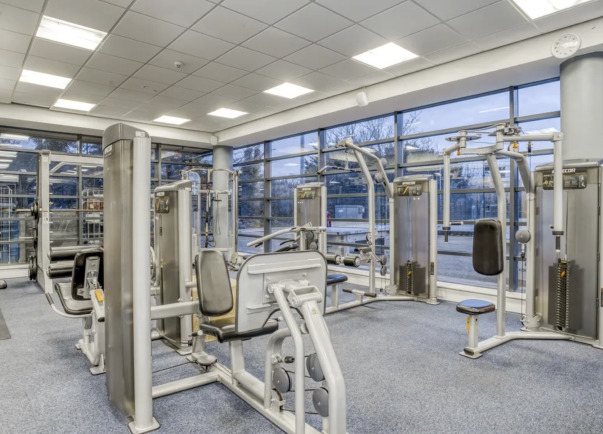 LA Activelife, Lambeth Academy, SW4
A friendly and affordable option for both novices and experienced gym-goers, LA Activelife blends modern, contemporary facilities with good old-fashioned great service.
That service is courtesy of friendly and inspiring staff who love to share their experience and offer help and advice to make your fitness journey the best it can be.
The facilities including excellent PRECOR cardio and resistance machines, a first class functional training zone and ample free weights, but it doesn't end there…
For those who love group classes, there is a full timetable of spinning and yoga and if badminton, netball or basketball are your thing, then this gem of a London Gym has also got you covered.
LA Activelife is situated on Elms Road, close to Clapham South on the Northern Line, there is free parking on-site but it fills up fast and the gym is open from 17:00 until 21:30 every weekday evening and Saturdays from 09:30 until 14:30.
Searching for 'cheap gyms near me'? Look no further. Hussle Day Passes for LA Activelife are just £4.50 for a single visit and £27.50 for an entire, unlimited month, which includes fitness apps such as Les Mills+ and Yogaia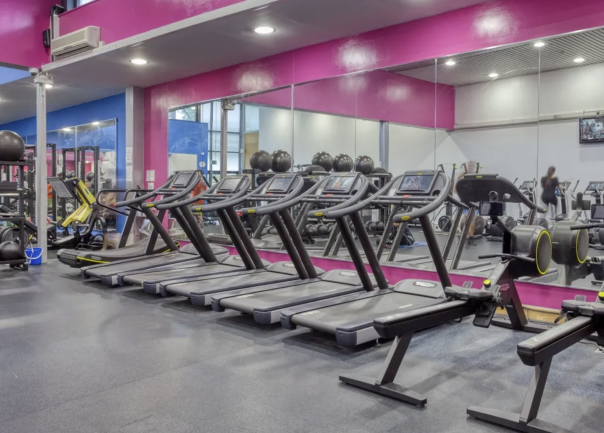 New City Fitness, N1
Situated on Falkirk Street in the heart of Hoxton, North London, New City Fitness is a spacious and affordable gym full of first class equipment for anyone living, working or visiting the Hoxton and Shoreditch areas.
New City Fitness boasts ample workout stations, including 5 cable machines, 8 cross trainers, step machines, bikes, squat racks, rowing machines, dip machines and an impressive 9 treadmills.
All the equipment here is Life Fitness branded so you know it will be good and there is enough choice to avoid waiting even on busy evenings.
New City Fitness is open every weekday from 06:00 until 21:30 and from 09:00 until 18;30 every weekend.
You can enjoy New City for yourself for just £6.75 with our Hussle Day Pass. Or try this great cheap gym alongside a range of other cheap gyms in London with our unlimited Monthly+ Pass for just £36.75.
Colombo Sports Centre, SE1
A warm welcome, combined with a spacious environment and clean, modern equipment make Colombo a bona fide value for money London gym.
The gym is open every week day from 07:00 until 22:00 and is conveniently located on Colombo Street, SE1 just a short walk from Southwark and Waterloo underground in the heart of the city.
What will you find when you go through their doors? You'll find a team that welcome you and genuinely want to help you reach your fitness goals. You'll also find a great environment and a range of equipment and professionally-led classes to suit every taste.
There are even tennis courts and outdoor pitches, in central London!
Whether you want some fresh air, outdoor sessions, an indoor workout with their wide range of Star Trac strength equipment or personal training, Colombo Sports Centre is a great venue.
You can see for yourself, contract free with a Hussle Day Pass for just £7.20, if you have already fallen in love with the place, you can visit as often as you like with our Monthly+ Pass from just £31.99.
Are there cheap gyms near me?
Absolutely! At Hussle, every London gym is a cheap London gym. Why not discover one of our Hussle gyms, pools and spas for yourself and use them on your terms, with zero contracts?
Hussle is One Network, Any Location, Thousands of Gyms, Zero Contract.
Why search for cheap gyms when you can get real value for money for any gym?