Nottingham, in the heart of The Midlands, has worked hard to emerge from the challenges we've all faced in the last 18 months.
A city so popular with tourists (Nottingham is by far the most popular destination in The East Midlands) the city is also home to major sporting centres, award winning public transport links and Nottingham Trent University, as well as a range of well known big businesses.
Nottingham's health and fitness industry is also returning to its pre-pandemic glory. Restrictions have been lifted for some time and many visitors, local residents and students now feel more comfortable dusting off their trainers, donning the Lycra and heading to the gym for a sweat session, spa or some sorely missed time in the pool.
But with so many gyms in Nottingham out there in and around this historic, vibrant city, how do you know which one is the right fit for you?
Keep reading to find out what the some of the best gyms in Nottingham have to offer.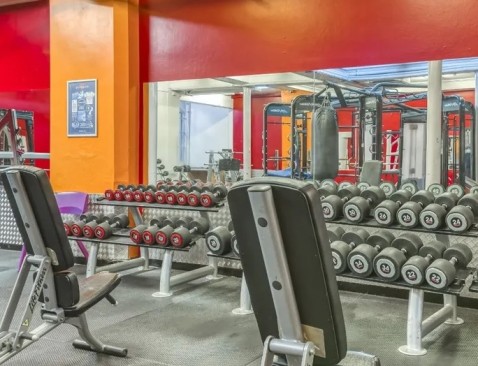 A not for profit gym with support and fitness as its focus, the YMCA gym Nottingham is conveniently located at 4 Shakespeare Street, in the heart of NG1.
The holistic approach that YMCA adopt across all their services make this gym perfect for those who thrive in a supportive, encouraging atmosphere.
There is a range of quality facilities to help you to reach your fitness goals too, the spacious gym includes everything from traditional cardio machines to strength training, powerplates and a separate mat area for winding down.
There is more than a hint of creativity in YMCA Nottingham too, because the addition of a jungle gym in the strength training room comes with a wealth of creative options to improve fitness levels and add a little more fun to your session.
Additional extras at YMCA gym Nottingham include personal training, group exercise and their popular 1871 Crossfit programme.
Perfect for: Gym lovers who value the essentials of excellent facilities and great support without all the bells and whistles.
Opening hours for Hussle customers are Monday-Friday 6:30 AM to 10:00 PM, Saturday and Sunday 9 AM to 5 PM.
LivingWell Health Club and Gym Nottingham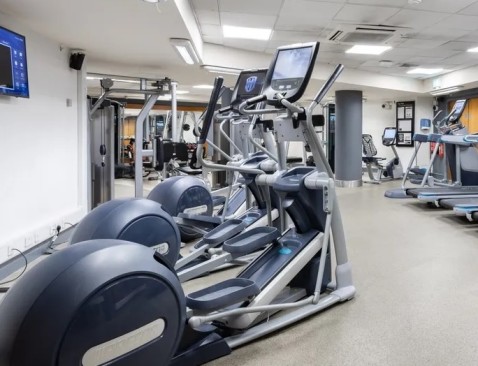 Boasting an inviting spa and sparkling swimming pool for lane swimming, LivingWell Health Club & gym in Nottingham's Hilton Hotel is fantastic for those that recognise that pampering is as imperative as pumping iron.
Help those sore muscles to recover with both a steam room and a sauna available as optional extras. LivingWell Nottingham is also a venue suitable for early risers and night owl alike, thanks to its usefully long opening hours, anyone can make use of the fully equipped gym.
Attached to the Hilton Hotel, this gym is right in the thick of the city centre. Great for visitors to Nottingham and city workers that want to tag on some treadmill time at the start or end of their workday.
The gym facilities on offer at LivingWell Nottingham are as impressive as you might expect from a luxury hotel brand.
Clean and modern cardio machines stand beside resistance equipment, with free weights and personal training available as an optional extra.
LivingWell Nottingham's opening hours are seven days a week (Monday-Friday 6 AM to 10 PM, Saturday and Sunday 8 AM to 8 PM)
Perfect for: Visitors to Nottingham, city workers and those who see the gym as part of their self-care routine.
Formula One Health & Fitness gym, Nottingham NG1
For the uninitiated, gyms can seem intimidating. These nerves can put a dampener on motivation and leave
fitness goals
unattained.
The team at Formula One Health & Fitness in Nottingham understand this. The gym offers a free induction session to help you become accustomed to the environment before offering the help and advice you need to reach your fitness goals.
There is a women-only floor that is as well-equipped as the mixed-gender space. All the classes you would expect plus, saunas and sunbeds.
Close to the city centre and just a 10-minute walk from the Nottingham Train Station- which sounds like the perfect warm-up exercise, so you are ready for your main session as soon as you walk through the door. Or if you are driving, discounted car parking is available.
Open seven days a week, Monday-Thursday 6:30 AM to 9 PM (8pm closing on Fridays), Saturday and Sunday 9 AM to 6 PM.
Perfect for: Gym newbies and females who prefer to work out in a same gender space.
The Portland Centre, Nottingham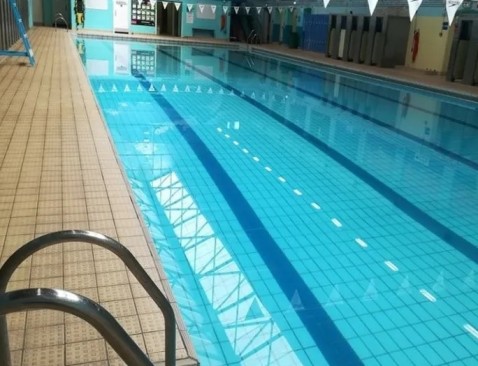 Do you get that sinking feeling if you've not worked on your breaststroke for a while?
The Portland Centre is based in Muskham Street, to the south of the city in the heart of Nottingham's Meadows area; it has convenient onsite parking and is just a two-minute walk away from the nearest bus stop.
The gym is split over two levels, the first level is home to an iconic and traditional four-lane, 30-metre pool, dating back to 1914.
The pool is popular at peak times with swimming clubs and a swimming school, however there is a also range of free weights and resistance machines on the same floor.
The second floor is dedicated to all things cardio, with clean and modern cross-trainers, bikes, treadmills, stair climbers and more, as well as an excellent range of dumbbells, medicine balls and a rig.
The Portland Centre says take a great deal of pride in the charm of their traditional style pool while offering a high-quality service for its visitors.
Other facilities include dance studio and squash courts.
Opening hours for Hussle members cover seven days a week (Monday to Friday 7 AM to 10 PM, Saturdays and Sundays from 8:30 AM to 5:00 PM)
Perfect for: Those that like to make a splash.
The Lenton Centre, Nottingham NG7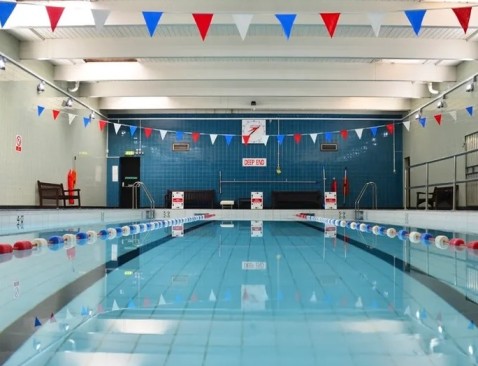 If a family-friendly community atmosphere is what you are looking for in a gym, Nottingham has a great offering in the form of The Lenton Centre.
Located in Lenton, less than a mile from Nottingham city centre and Nottingham University, The Lenton Centre offers a welcoming and sociable place to swim and work out.
A historic building, well known in the Lenton community, the gym and 18m swimming pool were fully refurbished in the 2010s.
If fitness is a family affair for you, the Lenton Centre offers classes for kids, ladies only areas and a wide range of clean and modern gym equipment aimed at supporting a diverse range of fitness and training needs, along with support and encouragement from their excellent, friendly team.
The Lenton Centre is open on Mondays from 11:00 to 20:30 and opening hours every weekend are from 09:00 to 4:00pm.
Perfect for: The whole family and those who love to get active at the weekends.
Whether you are looking for the perfect venue to unwind on a weekend away in Nottingham, a convenient gym to slot into your working day or simply looking to combine a visit to the gym with your normal daily routine, these great gyms in Nottingham have got you covered.
Why not try one for yourself with our Hussle Day Pass?
There are plenty of gyms in Nottingham to choose from , and when you've found the perfect one, you can work out and swim as much as you like, by joining directly through us.
If you'd like to try different gyms at different times, without being tied to just one, our unlimited Hussle Monthly+ pass gives you access to multiple gyms and digital apps for the ultimate in flexibility and control