Birmingham is a big place, second only to London in size. If you are looking for the best gyms Birmingham has to offer, where on earth do you start?
Fortunately you start right here!
At Hussle, our mission is to make sure our people find the right gyms for their needs and use them as easily as possible. Think of it as one network, any location and thousands of gyms.
All with zero contract!
Five of the best gyms Birmingham has to offer
If you want to know the best gyms in Birmingham, look no further than Hussle's top picks. Chosen by us and reviewed by people just like you.
Here are some of our top rated gyms in Birmingham:
Ultimate Fitness, Birmingham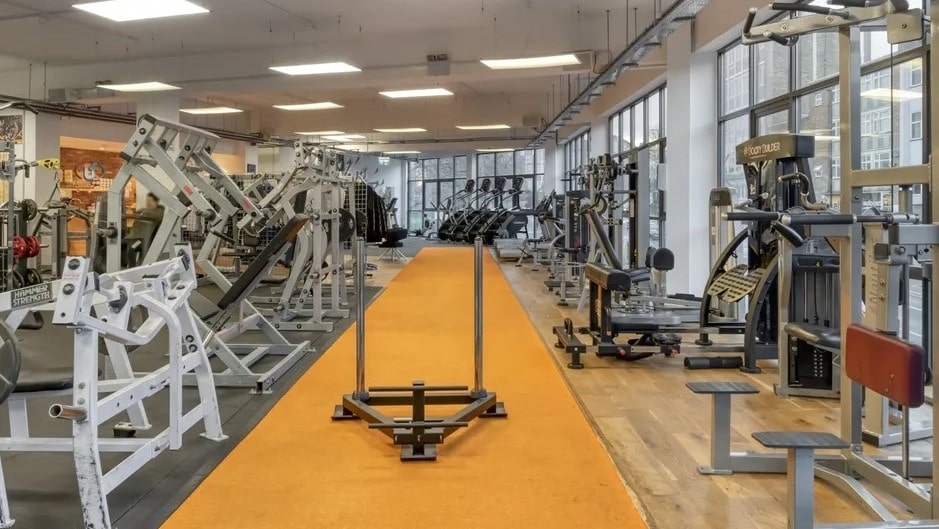 Right in the heart of Birmingham City Centre is Ultimate Fitness, a genuine one-stop shop with everything for everyone.
Every level of fitness is well catered for at Ultimate Fitness, from the first-time novice to the advanced gym-goer. 
Everyone is met with an environment that is as friendly as it is encouraging, so finding that inspiration is not difficult. Their personal training and sports therapy are also first class.
Ideally located on Holloway Road, B1 Ultimate Fitness is open every weekday from 06:00 AM until 10:00 at night (08:00 to 18:00 and 09:00 to 16:00 Sat & Sun.)
The environment is big, bright and impressively arranged across three floors. This make sessions feel safe and spacious even during the busier times.
Ultimate fitness is a popular venue for bodybuilding so those looking for group classes or spa facilities might look elsewhere. However, with a range of Atlantis machines, cardio and rows of free weights, Ultimate Fitness really lives up to its name.
Add in their Hammer Strength Centre, rooftop studio and lounge/shop area and it's easy to see why Ultimate Fitness is one of the best gyms in Birmingham.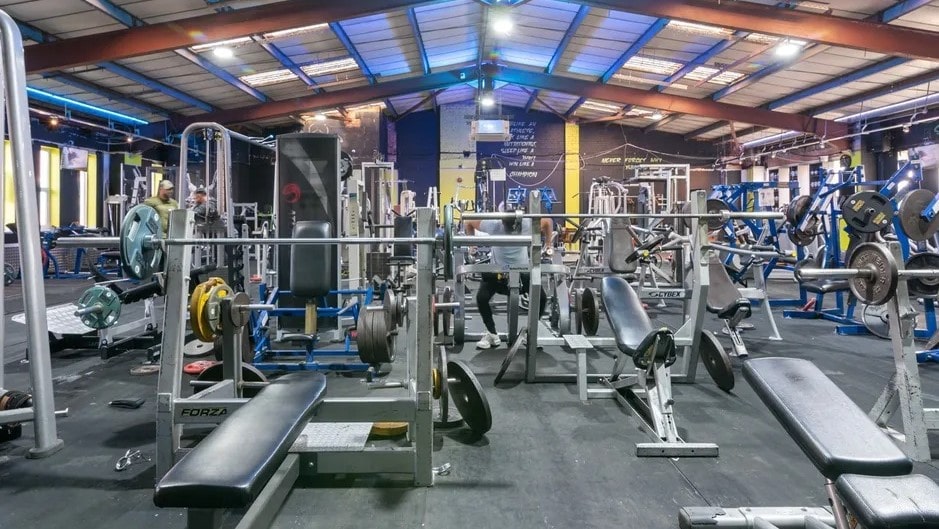 Temple Gym, Birmingham was founded back in 1987 by 6-time Mr Olympia himself, Dorian Yates.
That is some serous pedigree and even today, the venue is popular with elite bodybuilders, offering training facilities that rival any in the world.
Now that might sound a little intimidating to anyone visiting the city, or a novice looking to find the right place for them.
But hold on…
Because Temple Gym is welcoming, to every single person who walks through their door. 
The venue boasts a full range of cardio equipment and dumbbells, fitness studio and functional training.
Once upon a time, Temple gym was a hardcore bodybuilding gym but the time and money invested has created a real state-of-the-art fitness facility.
– One with a mission to support as many of us as possible to improve our health and fitness.
Temple Gym, Birmingham can be found in the City Centres' famous jewellery quarter at 19 Kenyon Street, B18 with ample free parking and opening times of 06:00 to 22:00PM weekdays, 9-5 Saturdays and 10-3 on Sundays
Erdington Leisure Centre, Birmingham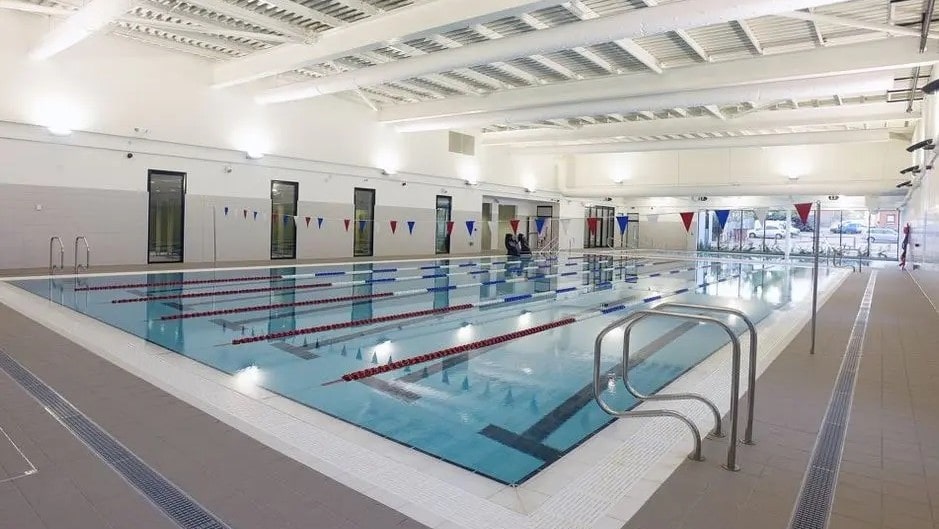 Head out of Birmingham City Centre towards Sutton Coldfield on Orphanage Road, B24 and you'll find one of the best hidden gems anywhere in suburban Birmingham.
Erdington Leisure Centre is a first class facility offering the broadest possible range of great quality facilities all under one roof.
For those who love to combine gym with pool, there are two fantastic pools. One is a 25 metre pool, ideal for learning, practice and leisure, the other is a small learning pool for parents and children.
If group exercise is your thing, the venue offers a packed daily timetable which includes Les Mills, HIIT, calming classes and a range of express classes.
There's a real community feel at Erdington Leisure Centre to go with the impressive range of facilities. The team is friendly and know their subjects inside-out; the well equipped (and air conditioned) gym is just as impressive.
Cardio and resistance equipment includes ample choice for a wide range of fitness goals and there is functional training, free & Olympic weights and a great gym floor to help you lose weight and feel at your best.
The icing on the cake is the health club facilities, for the perfect spa and sauna post-workout.
Erdington Leisure centre offers free parking and is open from 6:30AM until 10PM weekdays and 7-3 every weekend.
Ladywood Leisure Centre, Birmingham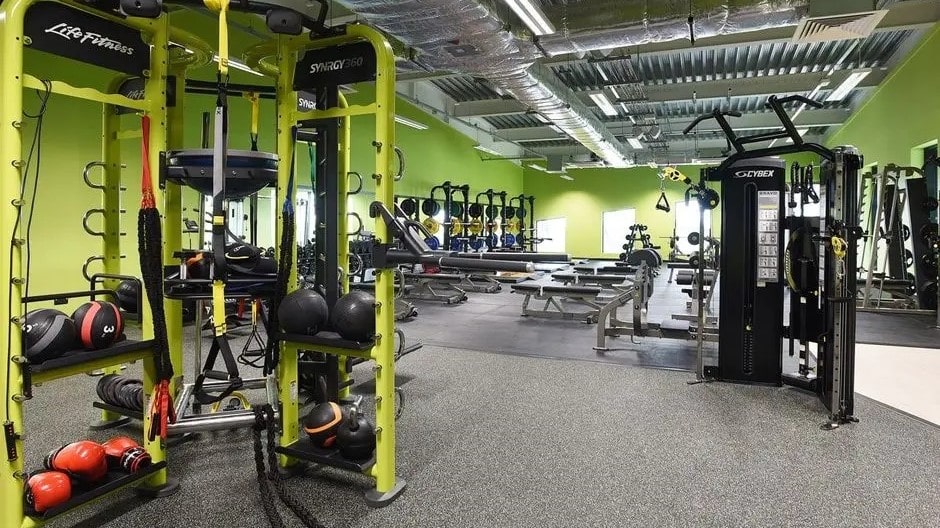 For those who insist on the best facilities and an impressive range of choice, but might not like the traffic and bustle of Birmingham City Centre, Ladywood Leisure Centre is ideal.
All ages and all abilities are well catered for in this UK Active award winning health club located in B16 just outside the city.
So what makes Ladywood stand out from the crowd? It is designed from the ground up to be spacious, inviting and sustainable, but that's just the start.
Ladywood's ethos is to get everyone involved and to offer them the best facilities to reach their goals.
Those facilities include a crystal clear 25 metre pool, and a fully equipped gym packed with state-of-the-art exercising equipment. Cardio fans will love the clean, modern treadmills, cross trainers, spin bikes and rowers.
Those who head straight to the resistance machines will love the range of leg curls, chest presses and the lat pull down to name just a few.
Add in a ton of free weights, steam room and sauna and garnish with friendly, encouraging expert staff and you have a first class fitness venue that many Hussle members really value.
Ladywood has free parking and is open from 06:30-22:00 Mon-Thu, closing earlier at 21:00 on Fridays. The venue is open every weekend from 07:00 until 15:00.
Anchor Strength and Fitness Gym, West Bromwich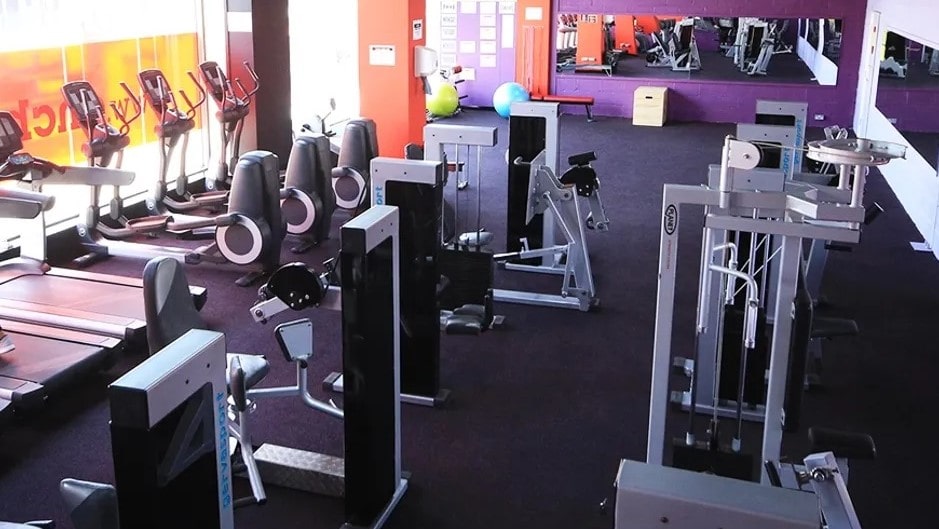 It would be easier to ask what cant you do!?
Anchor Strength and Fitness is a one-stop fitness shop offering a great range of equipment and facilities in a space that feels inclusive rather than intimidating.
For novices, that can make all the difference and the team are on-hand to make sure everyone gets the best out of their workouts.
Anchor also has an excellent ladies-only gym on-site with everything needed to extend your fitness regime. Cardio and weight machines are waiting, so are free weights and the team at Anchor have also made sure there is enough open studio space for a wide range of workouts.
Weekly group classes are available as an additional option with boxing proving popular most evenings.
If cardio is your thing, then again you are spilt for choice. The dedicated strength and endurance zone, free weights section and Olympic platform are also highlights.
Anchor Strength and Fitness is just a five-minute walk from Lodge Road Tram station and opens from 6am until 10pm every day of the week.
How did we do?
Did your go-to Birmingham gym make the list? If it did them great, if not then let us know by leaving a review on our site.
If you've been inspired to try a new venue, we've made that just as easy.
You can try all five of these gyms with zero contracts thanks to our Hussle Day Pass and Monthly+ Pass.
That is the benefit of One Network, Any Location and Thousands of Gyms, all with Zero Contracts!