Working out in the morning can make you feel great for the rest of the day – but not if you feel light-headed and hungry! Fuel your morning with an energy-packed pre-workout breakfast that won't weigh you down. Here are 5 tasty breakfast inspo options.
Why is important to eat in the morning?
You've got your morning workout planned and you're buzzing to get it done. But have you thought about the best foods to eat beforehand? It's really important to fuel your body before exercise, and the right choice of food will make a big difference. Eat too much and you risk feeling full and heavy. Eat too little and you might struggle to hit your workout target.
What are the best foods to eat for a pre-workout breakfast?
First up, let's think about what your body needs from you at breakfast. You've just been asleep for hours, and now you're asking it to go and train? Your body will be asking for energy, water, and a bit of sugar to kickstart the system.
It's not just your muscles that need fuelling first thing. Your brain also demands a surprising amount of food – and its favourite source of fuel is glucose (otherwise known as carbohydrates).
The key factors of a pre-workout breakfast
Water
Never forget to hydrate your body, especially when you're about to work out. Did you know that you lose about 1 litre of water overnight – much more in warm or humid weather. So you need to replenish that before you start your workout.
Carbohydrate
Carbohydrates are the body's preferred form of energy, and give your muscles the fuel they will need the very second you start to work out. Don't skimp on carbohydrates in your pre-training breakfast.
Protein
It's smart to eat a bit of protein before you workout. Your body will need the amino acids in the protein to repair and rebuild your muscles and other tissues (even if you haven't done any weight training).
Caffeine (optional)
You don't have to drink a caffeinated drink before training, but research tells us that it definitely aids training performance. A small amount of caffeine can increase endurance, boost focus, and even help you push harder (by reducing your perceived rate of exertion).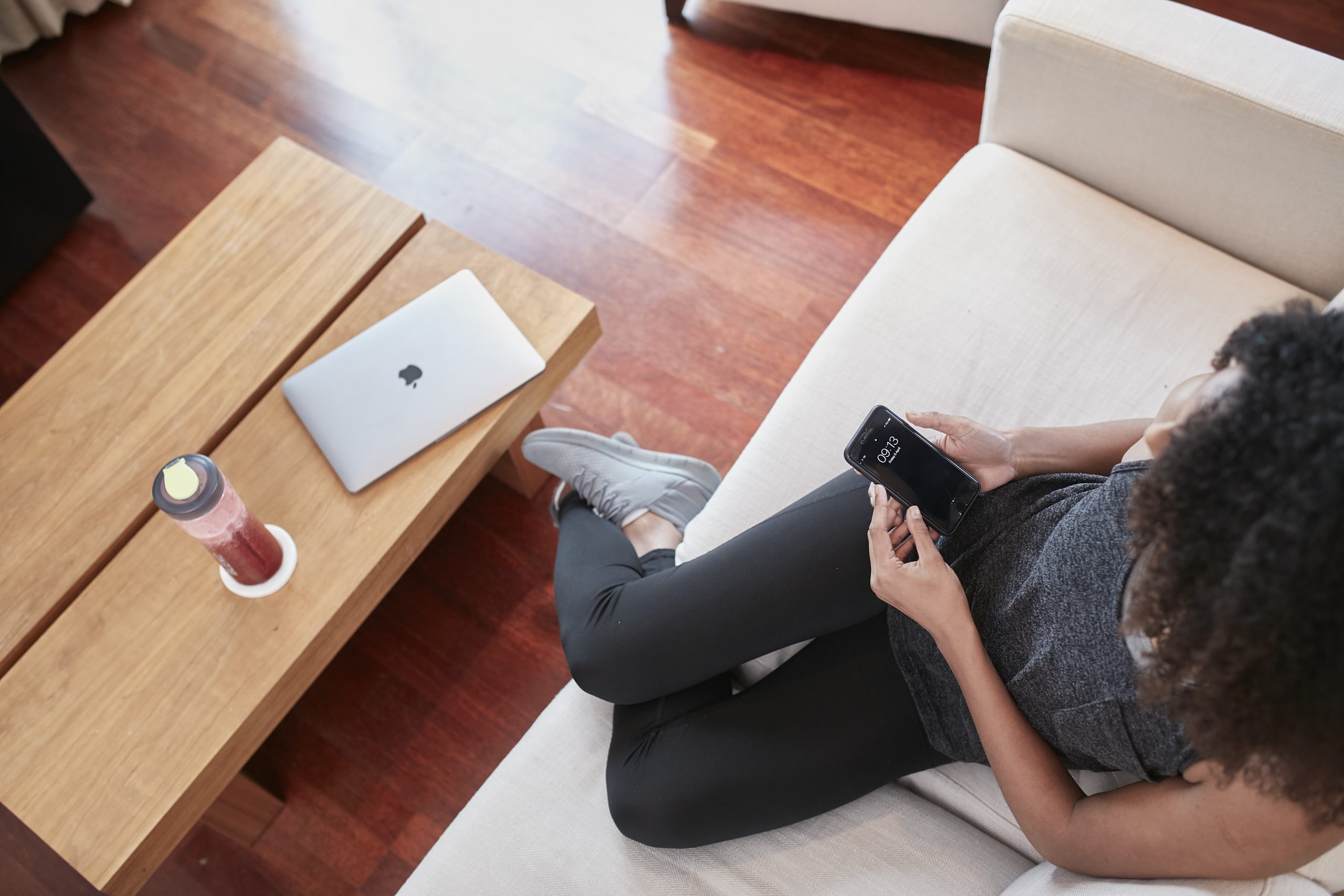 5 breakfast ideas to fuel your workout
Eggs on toast
Eggs are a complete protein, and bread is a convenient way to get some carbohydrates in when you're on the go. It doesn't really matter what kind of bread you choose, although sour dough bread has been shown to have higher levels of vitamins, minerals and antioxidants than other types of bread. Prepare 2 eggs any way you want (scrambled is quickest, but we love poached eggs), toast your bread, spread with a small amount of butter and you're good to go! Serve with a small amount of wilted spinach or some grilled tomatoes on the side for one serving of your 5-a-day.
Overnight oats
Oats are a popular fitness food, and for good reason. They are a healthy wholegrain carbohydrate packed with fibre (and even a bit of protein). When you combine them with other healthy ingredients it creates a one-bowl breakfast of goodness. The night before, ix 50g-70g oats in a bowl with water or milk. Add a handful of frozen berries and a scoop of your favourite protein powder. Mix it, cover it, pop it in the fridge. In the morning, top with a sprinkle of pumpkin seeds for some crunch.
Fuel-up smoothie
A healthy smoothie will give you carbohydrates, protein, plus some of that much-needed hydration after a night of sleep. Simply blend up frozen berries, half a banana, a scoop of protein powder, 30g oats, and 1 tsp flax seeds with water or milk. You could even prep the ingredients the night before if your mornings are a real rush. House mates not too keen on blender noises at 6am? It's fine to make your smoothie the night before and keep it in the fridge.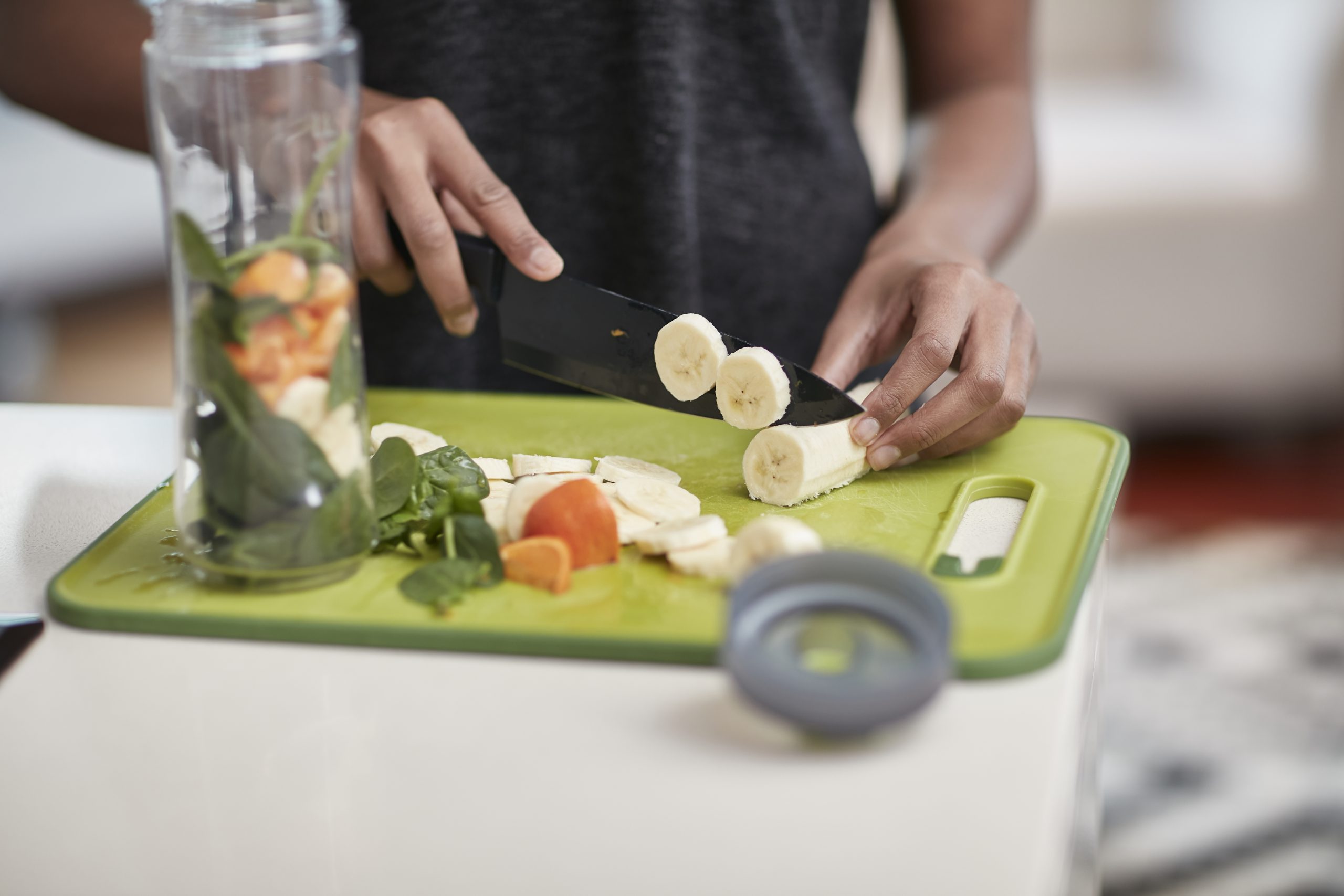 Homemade breakfast protein bar
Bake up a batch of super-healthy homemade protein bars on your next day off and you'll have readymade breakfasts for every training day of the week!
This recipe is easy to make – and it's vegan!
Makes 6-8 bars
175g oats
120g protein powder
1 mashed banana
50g peanut butter or almond butter
30g agave nectar (or honey if you're not vegan)
50g raisins (or other dried fruit)
2 tbsp chia seeds (optional but helps to hold the bars together)
Mix the dry ingredients together
Mash the banana and agave, and add the nut butter
Mix the dry into the wet mixture
Press the mixture into a non-stick baking tray
Cook for 20 minutes at 180*C or until lightly browned
Allow to cool then cut into 6 bars (wrap them in greaseproof paper)
Breakfast sandwich
Are you a savoury breakfast fan! It couldn't be easier to whip up a fast, nutritious pre-workout breakfast that ticks all the boxes. Grill 3 chicken sausages and/or rashers of turkey bacon. Whilst they're under the grill, split a pitta bread and warm it through. Stuff some lettuce or spinach into the pitta, then add the grilled meat (it will slightly wilt the leaves). Add ketchup if that's your kind of thing, and enjoy!
Now that you're pre-workout breakfast is sorted, it's time to look for somewhere new to do your morning workout? The Hussle website has thousands of gyms, pools, space and health and fitness apps for you to choose from. One network. Any location. Thousands of gyms. Zero contracts.