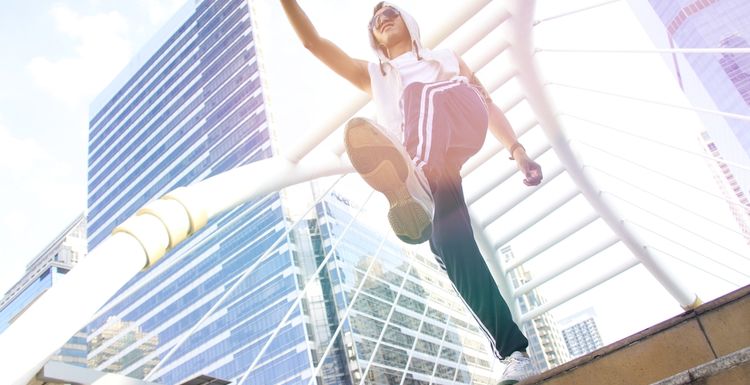 2017 spells a continuing trend for wearable tech, HIIT training, group sessions and personal training. Mix in functional training and workouts for the baby boomers and the coming year looks like more of the old supercharged for some fresh new workouts that suit everyday life.
For the past few years fitness trackers and smartwatches have been great gifts and it looks like the trend is only getting bigger. Brands have adapted to concerns over accuracy and now offer technology with heart rate readings, GPS tracking, and lots more.
No-equipment workouts are ever popular because they are easy to learn and can be modified to suit all abilities. Getting fit for free is always a bonus, and bodyweight workouts can be done anywhere by anybody. Think squats, planks, and lunges working through the new year.
High Intensity Interval Training had a lot of exposure in 2016 and in 2017 HIIT's will continue their success due to the ability to burn calories fast with this method of exercise. Cross-fit and Bootcamp classes often use this way of working out for fast results
Fitness professionals are on the rise, and becoming more accountable and better and what they do. With more options on how to gain accreditation, more people are taking this path. Statistics suggest that over the next few years the personal trainer will go from strength to strength.
Strength work is the new cardio. In the past strength has taken a back seat to cardio with many believing it would just add bulk rather than burning fat. This has now been turned on its head and now we know that strength is as important as cardio for boosting metabolism and buring calories. It also protects against diabetes, back pain and much more.
Training for Baby Boomers is big business and continues to be so through to 2017. Classes are becoming more tailored to the older generation.
Functional fitness is key for 2017. People want to know that they can move their own dishwasher in place, or lift a heavy box. Everyday actions are influences for the new year's exercises classes, so look forward to seeing more functional fitness training.
Comments
14 January 2017
Jim R.
14 January 2017
Paula C.
12 January 2017
Claire H.
11 January 2017
Katie G.
10 January 2017
Sean S.
Would you like to post a comment?