Our pass types
Monthly+
Unlimited access to your chosen gym and loads of others. Plus, health and fitness subscriptions like on-demand classes, programmes and tracking.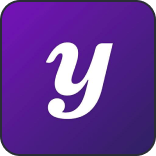 Included at no extra cost*
Pay as you go
These passes let you take it one visit at a time. Choose your gym and purchase 1 pass, or a pack of 5 or 10.
What is Hussle?
We're your way of fitting fitness in. Our flexible fitness passes let you access thousands of different gyms from our fitness community. Some have pools, and even spas. We give you a pass that lets you go to any of them.
Plus, some of our passes also include health and fitness subscriptions. That means you get on-demand classes, programs, tracking, and guidance too.
How Hussle works
Hussle is a smart new way to visit the UK's best gyms so you can make fitness part of your day.
Hussle for Corporate
Hussle for Corporate is here to help your people fit fitness into their lives. So anyone can feel good, live well and make life work out.
Find out more


Gym Owner?
Sign up today and put your gym in front of millions of new customers.
List your club today
Download the app. Start your workout.