Get your free 7-day trial
Give Hussle a go with a free 7-day trial.
Access Hussle's network of nearly 3000 gyms across the UK and experience the flexibility and freedom without making a purchase.
On your marks, get set. Hussle.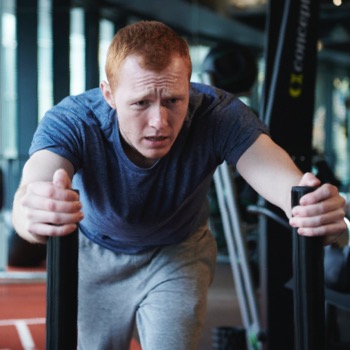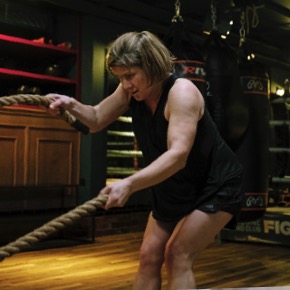 Fitness Just Got Real.
For city dwellers and busy bodies, Fitness Just Got Real.
Hussle is the UK's largest network of fitness facilities, offering access to thousands of gyms, spas and pools with one flexible membership.
Popular FAQs
What is a 7 day free trial?

The 7 day free trial grants you unlimited access to 2800 gyms in our network for 7 days, without paying a penny. Go wherever you like, whenever you like, however many times you like.

Which fitness venues can I use this 7 day free trial for?

The 7 day free trial is available for all gyms in our network except where exclusions apply. When searching for a gym, each available venue will be marked with a "You've got an offer on this gym" banner.

How long do I have to use it?

The free trial will last 7 days from the point of sign up. It will automatically renew into a Monthly+ membership unless cancelled before the end of the trial.

When will my billing start?

You won't be billed at all during the 7 day free trial. Once the 7 days is up, the Monthly+ membership billing will start and you will be charged on a Monthly basis.

Who are Hussle?

In a nutshell, Hussle are the UK's largest network of gyms. We offer flexible membership where you can stop and start with the click of a button. Enjoy using premium facilities, whether near work, home or whilst travelling. Get unlimited access to our network of over 3000 venues where you can relax in a spa, swim in a pool or workout at your favourite gym.

Hussle is the UK's most flexible way to get fit. With Hussle, it's easier than ever to fit fitness into your life.

Why Hussle?

When you live a busy, demanding life, fitness – and therefore health – often suffers. Your life can get out of balance. And it's hard to prioritise fitness and get that balance back.

Hussle give people the freedom and flexibility to get fit when, where and how they want. With us, it's never been easier to fit fitness into your life. Regain control. Regain that balance.

Because you Hussle, fitness isn't a pause in your day. It's part of it. Because you Hussle, you have the energy you need to make the most of every second. Because you Hussle, you make life work out.

Why sign up to one gym membership when you could Hussle and have thousands?

Terms &amp Conditions

1. This promotion applies to new Hussle customers only.
2. The promotion will automatically be applied when you register using the form above.
3. This offer is not for use in conjunction with any other offer or discount.
4. Each voucher code may only be used once per user, and it cannot be transferred to other users.
5. Users may not register multiple accounts to take advantage of this offer multiple times.
6. The voucher code will not be accepted by participating gyms directly and can only be redeemed against the purchase of a Hussle Monthly+ pass on the Hussle website and has no equivalent cash value.
7. The list of available gyms is provided on the Hussle website and may change from time to time.
8. Please remember to take photographic ID with you when you visit the gym to gain access.
9. This promotion is due to expire on 31/03/2020 at 23:59, however Hussle reserves the right to suspend or discontinue this promotion at any time at its sole discretion.
10. Once added to an account, the free trial will last 7 days.
11. Billing will begin after 7 days at the standard Monthly+ rate for your chosen fitness venue.
11. For full Terms & Conditions of use please refer to the Hussle website.