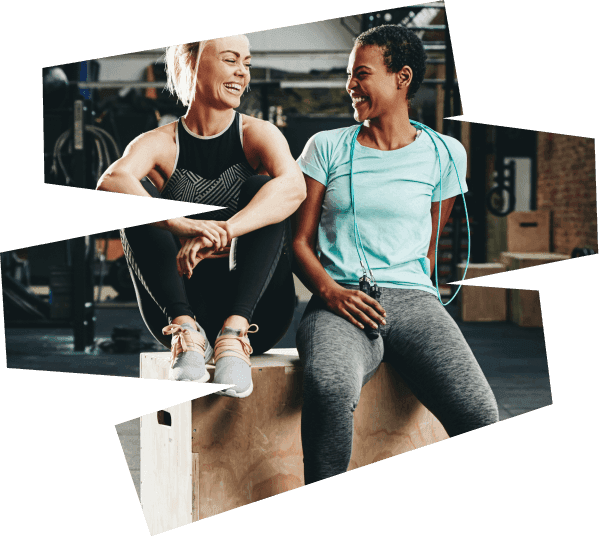 2 for 1 Day Passes for you & a friend with Hussle.
Our Day Pass gives you flexible one-off access to multiple gyms, pools and spas located across the UK. One network. Any location. Thousands of gyms. Zero contracts.
To claim 50% off a Day Pass enter your promo code into the box above. Pass this same code onto a friend and ask them to do the same at www.hussle.com/eurotunnel - giving you 2 Day Passes for the price of 1.
How the Hussle Day Pass Works
Gyms wherever you are
Search to find a gym near you and book easily online.
Go whenever suits you
Day Passes are valid for one visit within 30 days.
Easy and flexible
No contracts. Just purchase more Hussle Day Passes when required.
Hussle is great as it's completely flexible and enables me to go to a gym anywhere.
Gus, 31, Brighton
FAQs
Hussle is the UKs most flexible way to get fit. Stop and start with a click of a button. Enjoy using premium gyms, whether near work, home or whilst travelling. With unlimited access to 1000's of venues you can relax in a spa, swim in a pool or workout at your favourite gym. When life gets in the way Hussle is there to make life work out!

Hussle's Monthly+ Pass gives you unlimited access to multiple gyms which are on the Hussle gym platform. Stop, start with a click of a button. No sign-up fees. No inductions. One price. Swim, gym or spa in a venue near you.

Hussle has 1000's of gyms all the UK so you are never too far from a gym near you. Visit Hussle to find your nearest gym. You can also find gyms near you on our App which can be downloaded on Google Play or App Store

The average monthly cost for a gym in the UK is about £40. The price really depends if you are looking for a budget gym or a premium gym. The price also varies if you decide to have a membership which allows you to use one gym or multiple gyms. Hussle has a whole range of gyms and offer competitive rates for having the benefit of unlimited access to gyms, spa and pools across the UK.

At Hussle, we know it can be hard to get started at the gym. Many customers who are unsure which gym to choose or who are not yet ready to commit to a gym membership prefer to purchase pay as you go gym day passes. Hussle gym day passes are often cheaper than the day passes you could buy from the gyms directly.
Terms and Conditions
1. This promotion applies to new Hussle customers only.
2. 50% off a Day Pass will be applied to your account provided that a valid promotional code is entered at www.hussle.com/eurotunnel
3. Each unique promotional code is valid for purchase of a single Hussle Day Pass on the Hussle website.
4. Each code will be valid for two separate users. Codes cannot be redeemed for 50% off two day passes for a single user.
5. You may be asked to present your train ticket at the gym so please have this available.
6. This Reward is not for use in conjunction with any other offer or discount.
7. You must be 16 or older.
8. Users may not register multiple accounts to take advantage of this offer multiple times.
9. The voucher code will not be accepted by participating gyms directly and can only be redeemed against the purchase of a Hussle pass on the Hussle website and has no equivalent cash value.
10. The list of available gyms is provided on the Hussle website and may change from time to time. Some gyms are excluded from the promotion. If you want to check exclusions LiveChat is availalable 9am-9pm via theHussle website, or get in contact via email on info@hussle.com.
11. You have until 23:55 on 31.12.2023 to redeem your code
12. Once added to an account, the voucher will be valid for seven days to purchase a Day Pass.
13. Once redeemed, the Day Pass will remain in your Hussle account for 30 days from redemption.
14. Photographic ID is needed when you visit the gym to gain access.
15. For full Hussle Terms & Conditions of use please refer to the Hussle website.