At the moment, staying focused feels really difficult. We're easily distracted by the sound our washing machine makes, have the sudden urge to hoover under the sofa, or are just too tempted by the telly.
Don't worry. It's not us. It's all this weird stuff going on that's making us easily distracted. But that doesn't mean it's not frustrating.
Step one is to cut ourselves some slack. Muddling through the days is enough. The added stress of being hard on ourselves isn't needed. Step two is to take the small steps needed to help improve our focus. So that we can get on with the stuff we've set out to do.
So, here's some tips for a helping hand.
Regular scheduled breaks
Regular breaks are important to a daily structure in lots of ways. Skipping out on them will often lead to being less productive across the whole day.
These breaks are needed for your brain and your body. If you're sat at a desk all day, take a break to stretch your muscles out following periods of inactivity. Some steps are good to get the blood flowing properly and awaken and energise yourself.
They're also needed for the mind. Coming away from what we're focusing on is a good way to stay motivated. The incentive of a break helps you make the most of the time you do spend working. It also helps to remove yourself from your work, gain some perspective, and come back with a fresh head ready to focus again.
Tip 1: Set a timer. Work for an hour. Then take a 10-minute break. Work for another hour. Then take another 10-minute break. Take a longer break at lunch of course. But use the little ones to stretch, walk about, make a cup of tea, or read the news.
Tip 2: After periods of staring at a computer screen, get up, got to a window, and look outside. Look far into the distance and focus on something there to reduce any strain in your eyes from time spent looking at the screen right in front of you.
Divide your goals into smaller goals
If you're working on a project or something that takes a fair bit of time, divide your big goal into smaller goals.
It will help you to structure your time, gain a sense of progress and achievement, and avoid multi-tasking which often leads to using your time less productively.
Tip 1: A to-do list can go a long way. Jot down what you want to achieve and all the small steps you'll take to get there along the way. You can even write something down that you've already done because we all know that the feeling of ticking something off is oh, so satisfying.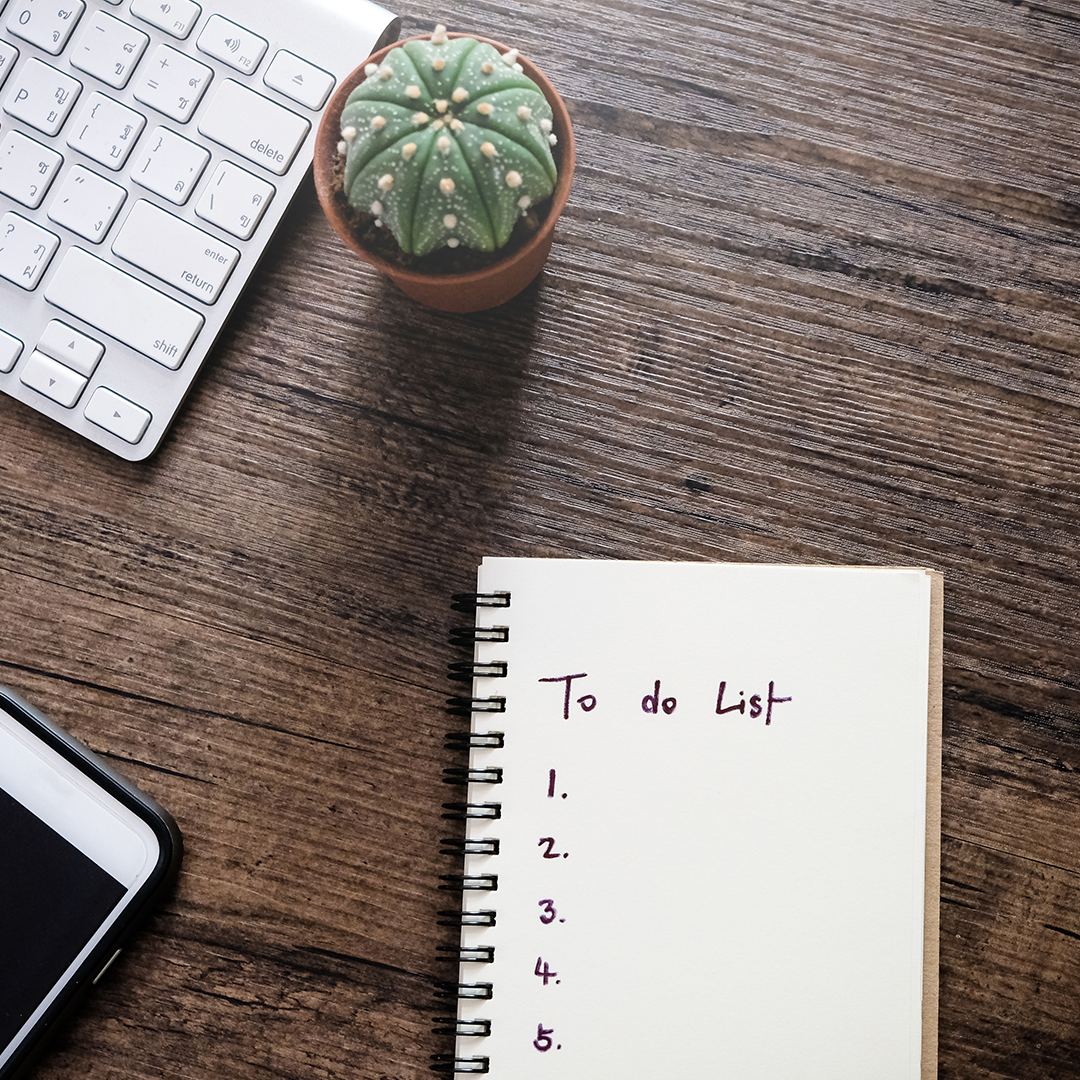 Remove all distractions
It sounds obvious, but we often sit amongst our distractions without even thinking that they're affecting our focus.
Everyone is distracted differently. It's up to you to figure out what causes your mind to wander and to minimise the risk of it doing so.
If it's your phone, put it in another room.
If it's the TV, unplug it from the wall.
If it's the window, change the angle of your seat.
If it's the fridge, work in another room.
You don't need to be overly restrictive on these things but saving your distractions for break times and ignoring them during work times will help you keep your focus and your mind, eyes, or tummy from wandering.
Reward yourself
We're pretty simple creatures. We all like rewards and are willing to work for them. Keep motivation high by promising yourself a little reward at the end of each working segment.
It can be as small as a biscuit. Just giving yourself a little incentive can help keep you focused and give you a sense of achievement when you get to reach for the Hob Knobs.
Tip 1: Each day think of the one thing that you're looking forward to when you're done with work. Try and make it different every day. The next episode of your favourite series. The dinner you're going to make. The online shopping you're going to do. The Yoga flow you're going to try. A little bit of self-love goes a long way.
Get enough sleep
Ok, so this one isn't as easy. Nobody really goes to bed at night thinking, yeah, I think I'll have a terrible night's sleep tonight.
But prioritising sleep is step one towards a very productive and focused day. Without it, we feel groggy and demotivated from the get-go.
Tip 1: Have a bedtime. It's sounds boring but setting out enough hours (8 ideally) for sleep each night will help your body clock to regulate itself and to encourage a healthy sleeping pattern. Work back from the time you need to wake up and get yourself in bed at least 30 minutes before you need to sleep.
Tip 2: No screens before bed. Read for a bit. Write for a bit. Wind down without a screen in front of you so that you drift off a little easier and in plenty of time.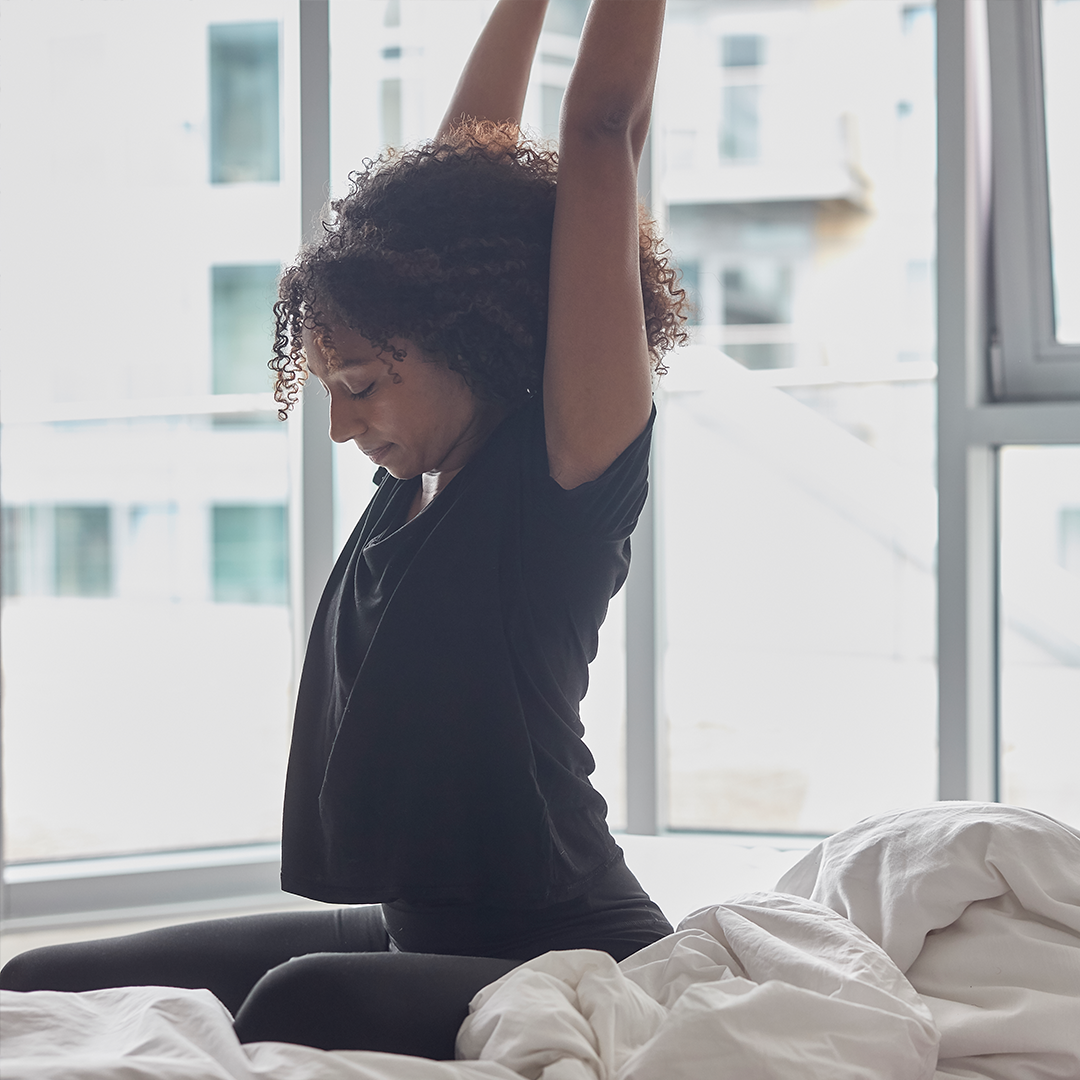 Exercise
Yeah, yeah. You've heard this one before. But the reason it keeps coming up is because it's true.
Exercise works wonders on the body. And away from the physical health benefits, getting active can have a big effect on our ability to concentrate too.
All that blood flow that gets stirred up by exercise helps to stimulate your brain and awaken you, giving you the focus you might have been missing.
Yoga, running, or HIIT. Whatever it is. However gentle it is. Don't skip on it.
Tip 1: If you don't have the time for a full workout, schedule time for 10 minute energisers throughout the day. Something to get your muscles working, your heart rate up, and that blood flowing.
Mindfulness
After spending so much time concentrating on different things during the day, meditation is a powerful tool for clearing the mind and giving it some well deserved rest.
It sounds simple, but it takes practice. The act of allowing your mind to be empty, without latching onto any intrusive thoughts or worries is bliss. It brings a sense of acceptance and peace of circumstance that might be outside of your control.
Sounds like just what we all need right now.
Practicing meditation for just a few minutes each day is a healthy habit to adopt. And you'll start to see the effects on your ability to focus almost immediately.
Tip 1: Look into free meditation sessions on YouTube. They're a great introduction to it without spending a penny on apps or subscriptions. Guided meditation is a great place to start.
Stay healthy, and stay focused.