Getting up and putting on exercise gear is really only half the battle. When motivation and energy is lacking a little, it doesn't take much to dissuade us from doing a real workout. It's a common feeling. We've all been there.
And whilst it's more than okay to have an off day, there are some things we can do to help keep the motivation to work out high.
The easiest thing to do is to have a workout ready to go. A clear plan of what you're doing, in what order, and for how long. Once you've got a routine that you're looking forward to, the desire to get going with it stays high. No more wandering round the gym floor in an indecisive state.
But that's easier said than done. It's a struggle to plot and plan an effective workout that's going to do the job.
To help out with all that, we're offering a rundown of the best places to find exercise inspiration. So, you can plan a workout that's going to spur you on to break a sweat.
Audio workouts from Auro
Our fantastic friends at Auro offer audio-based workouts to suit any type of exercise.
Whether you're in the mood for resistance training, an outdoor run, spin, treadmill intervals, yoga, or meditation, Auro have hundreds of workouts to give you the guidance you need for an effective exercise session.
Led by expert trainers, Auro lets you pop your headphones in and get going straight away. So, whether you're in the gym or at home, you've got fitness inspiration waiting for you in your back pocket. Plus, you can get a structured programme and fitness tracking too if you fancy it.
Follow your favourite influencers
There are so many qualified and experienced fitness trainers on social media that offer free workouts. Watch them live or save them for later, there's no shortage of sessions you can discover and get involved with.
To get you started, give @james.middleton_ @aliceliveing @alittletaeste and @elliotbfit a follow on Instagram. They've got plenty of exercise and workout material that will give you some ideas.
If you're looking for something in particular, leverage the power of the hashtag. A quick search of #dumbbellworkout or #HIITworkout will let you discover loads of different routines from across Instagram.
From there, follow people who spread positivity, give great content, and offer helpful fitness info. Speaking of which, don't forget to give us a follow on @hussleofficial
Fitness programmes from Fiit
Our partner Fiit give you access to a huge range of fitness programmes, workouts and tracking.
Their live classes give you the motivation and momentum to get an effective workout done. Just book in at a time that suits you. You can stream it to your phone from the gym and use the equipment you might need. Or get it on your TV and do it at home. Whatever works for you.
Choose from fat burning, abs and glutes, combat, quiet, flexibility, resistance, dumbbell based, kettlebell based, or yoga workouts.
Most of the Hussle Monthly+ Passes come with an online fitness subscription to Fiit.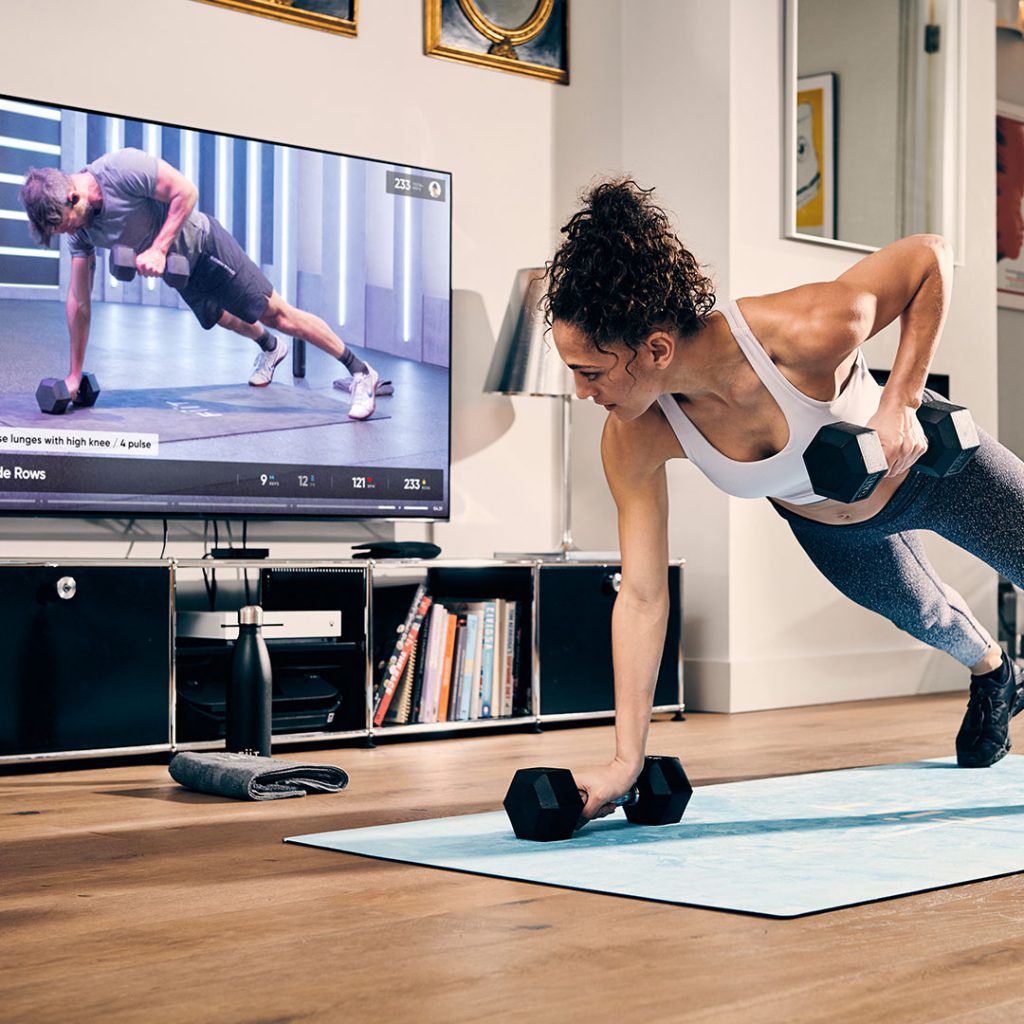 Watch and learn
When you're out on the gym floor, observe. There's always an available and free source of fitness information from other people working out.
Whether it's a new exercise, tips on posture or form, or a demo of a piece of equipment, you can learn a lot just by watching others around you.
It's not as creepy as it sounds. If you're looking to learn, then seeing what other people do in the gym is an easy and helpful way to do it.
You can also ask any fitness instructor or PT on the gym floor. That's exactly what they're there for. Shed any shyness and ask how to use a piece of kit. Or for some ideas. Or how to work a particular muscle group. That's exactly what they're there for so make the most of them.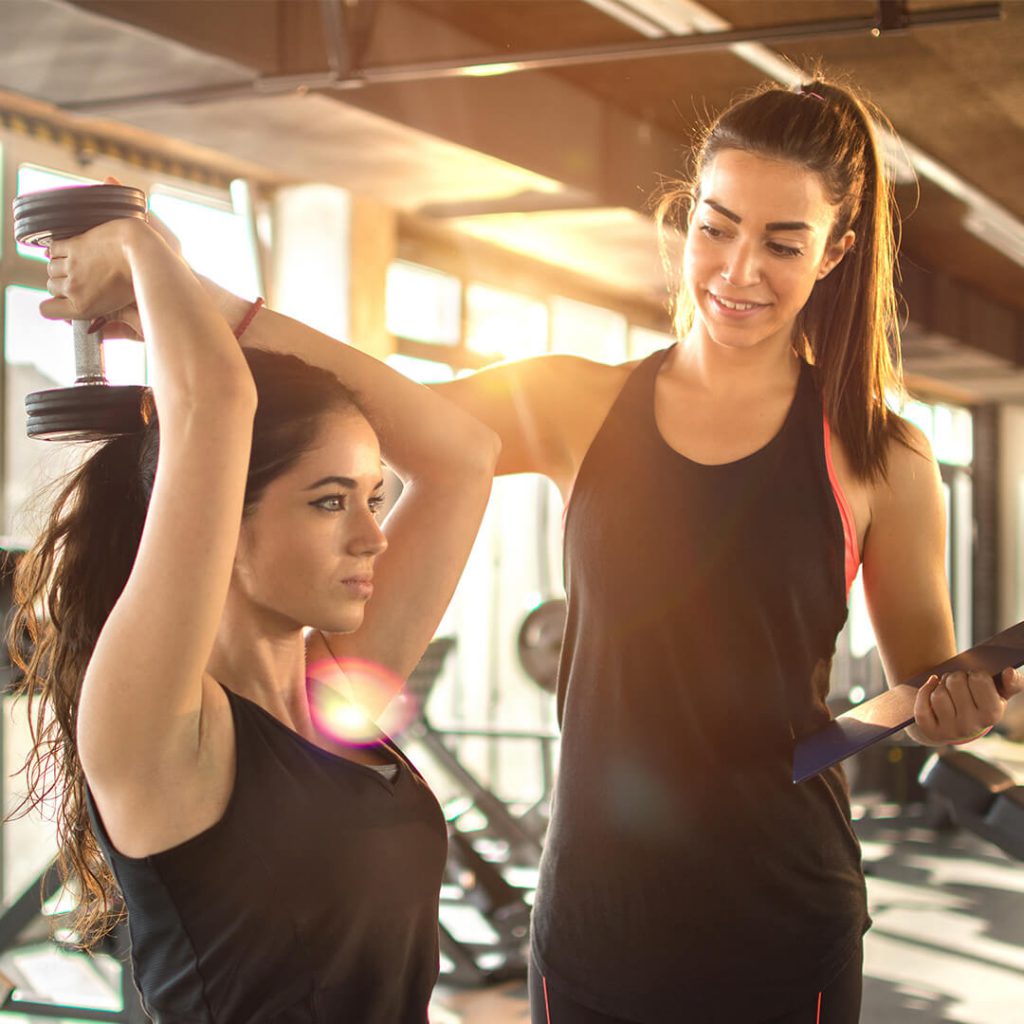 Copy what you do in classes
If you do like to attend in-person fitness classes every now again, use them to fuel your workout inspiration for the rest of the week.
Fitness classes are designed by qualified instructors to give you an effective and efficient session. So, take their formula and the exercises included in them and do the whole class again in your own time.
This way, you can make the benefits of one class last much longer. See how you progress with each one before heading back to another class and switching it up to keep variety high.
There are lots of gyms on our platform that let Hussle users attend their classes. Search our gym pages to find which ones you can go along to with no additional cost.