There are little wins that can come from tricky situations. If you're stuck at home and find yourself with more time in the morning than you usually do, instead of spending it on the train, spend it on upgrading your breakfast.
Protein smoothies are an efficient way to pack in loads of nutrients into one tasty beverage. They keep you full, take minutes to make, and are very versatile so you can try a different flavour every day.
Get your ingredients. Whack them in a blender. Drink the goodness. Here are 7 of our favourites.
Chocolate Peanut Butter Smoothie from The Almond Eater
This one sounds like a dessert and tastes like one too. But it contains only natural ingredients that are high in nutrients. Delivering on fats, carbohydrates, and protein, this is a great one for a post workout reward. If you're a lover of the chocolate and peanut butter combo, you're going to want to try this.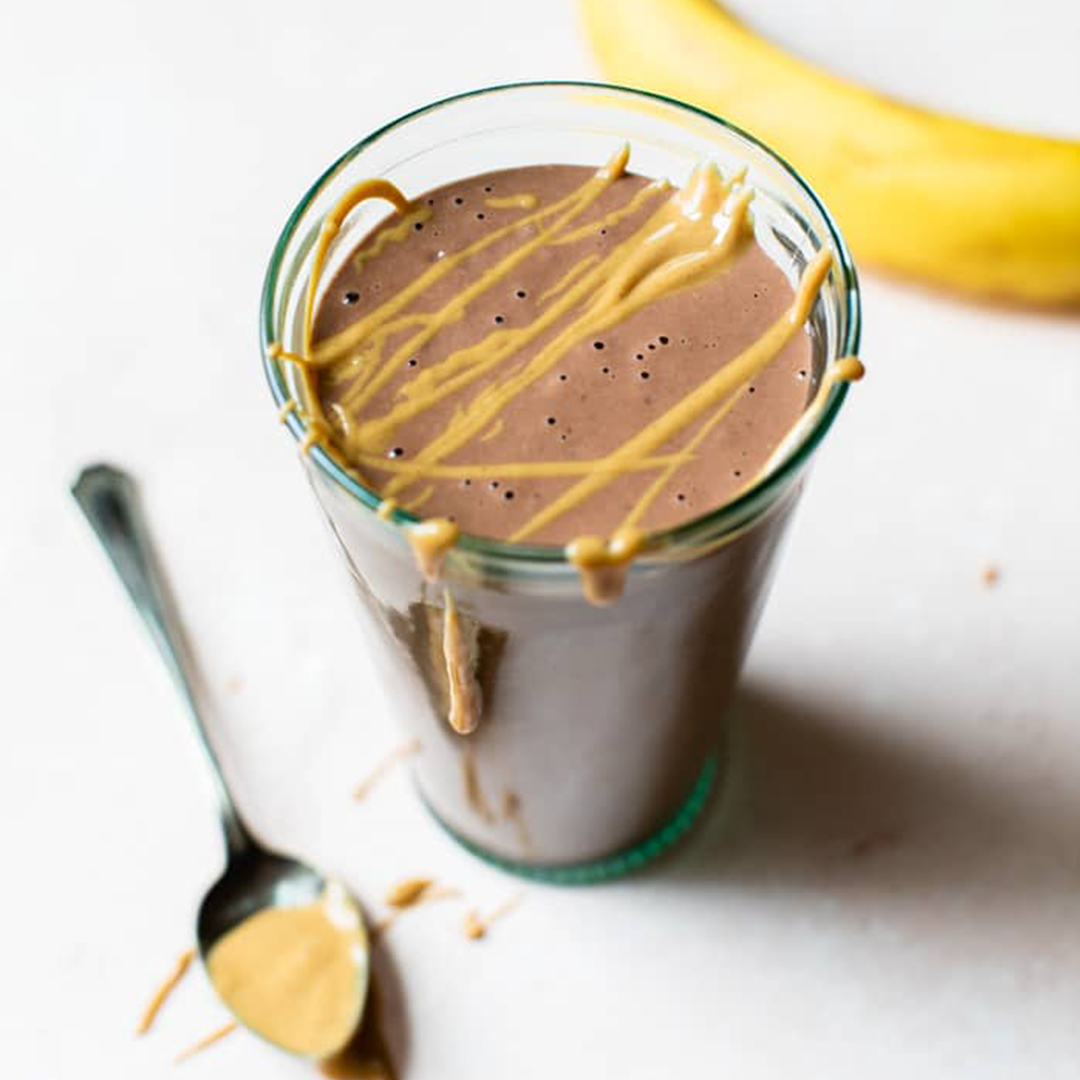 via thealmondeater.com
Raspberry and Vanilla smoothie from Home & Travel Cafe
This is an American recipe, so you might want to swap the coconut creamer for coconut milk or another type of milk. When all blended together, it delivers a protein packed smoothie with a sharp punch from the fresh raspberries.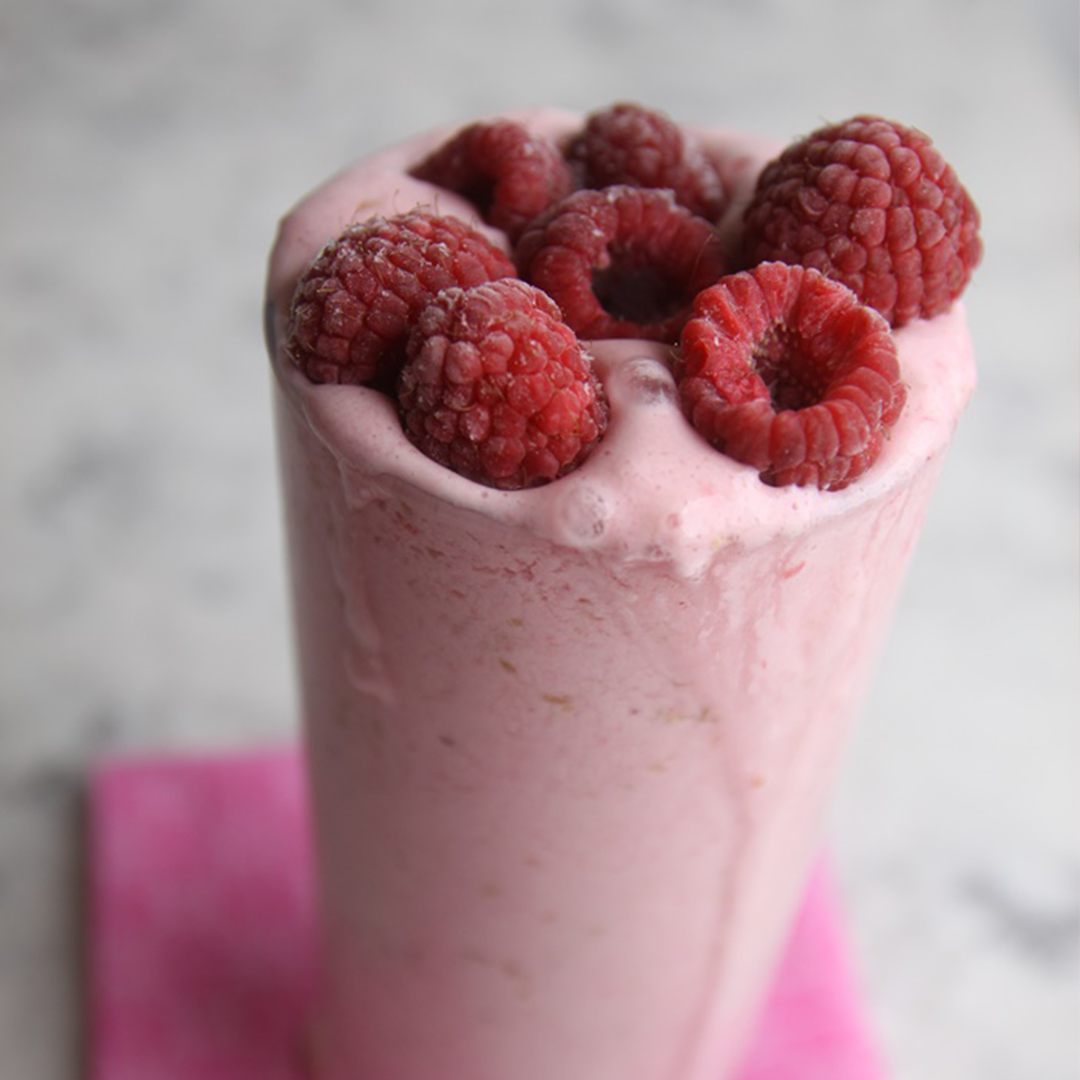 via homeandtravelcafe.com
Carrot and Ginger Smoothie from The Minimalist Baker
The original recipe here doesn't feature protein powder, but you can definitely add it to help it to tick another box. Packed with antioxidants and vitamins, this is a refreshing choice for those who feel in need of a morning health kick.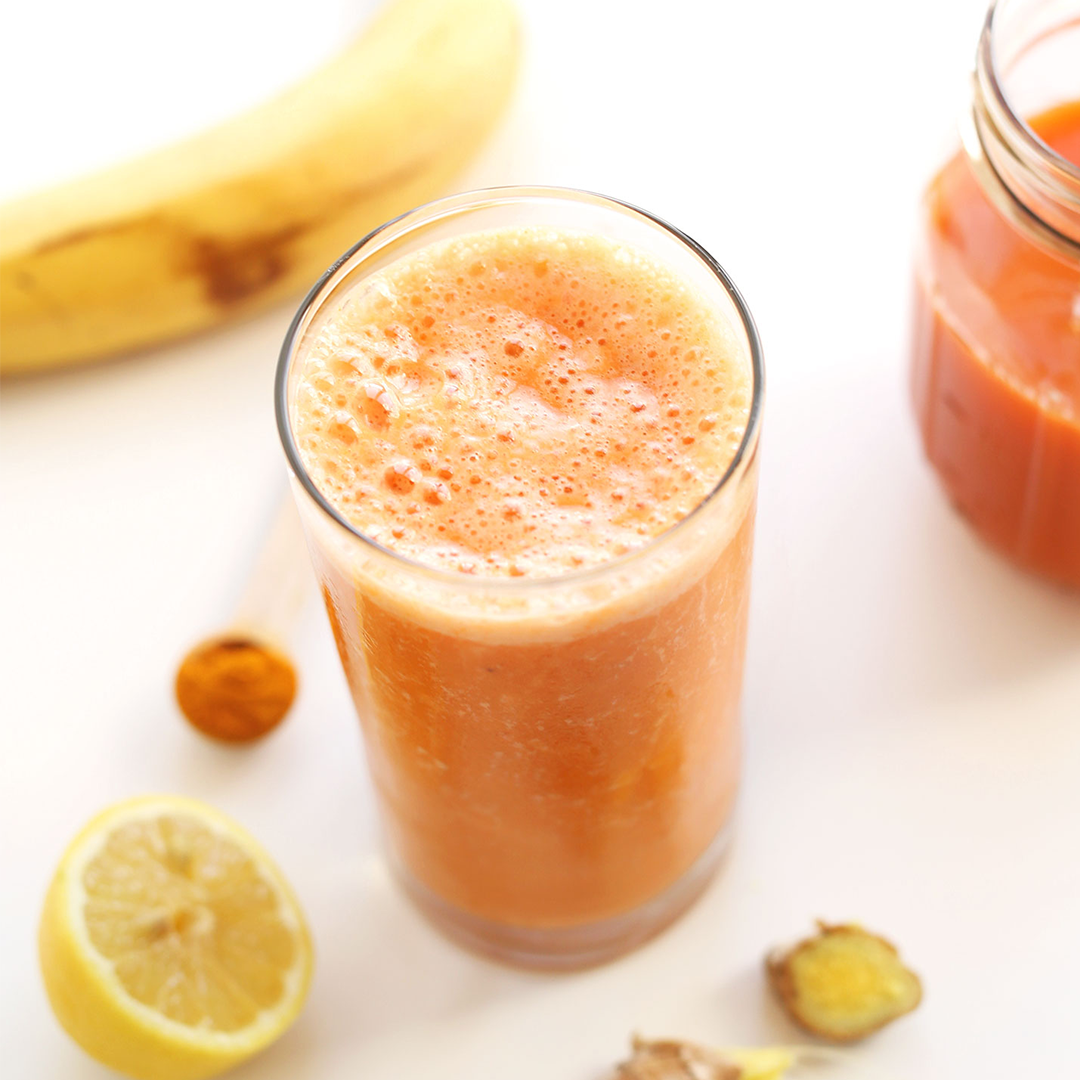 via minimalistbaker.com
Blueberry & Banana Smoothie from Amy's Healthy Baking
The source of protein here is Greek Yogurt, but you can definitely add some vanilla protein powder to increase the grams. Blueberries and bananas are a winning combo and will give you a sweet and refreshing smoothie that will also keep you full.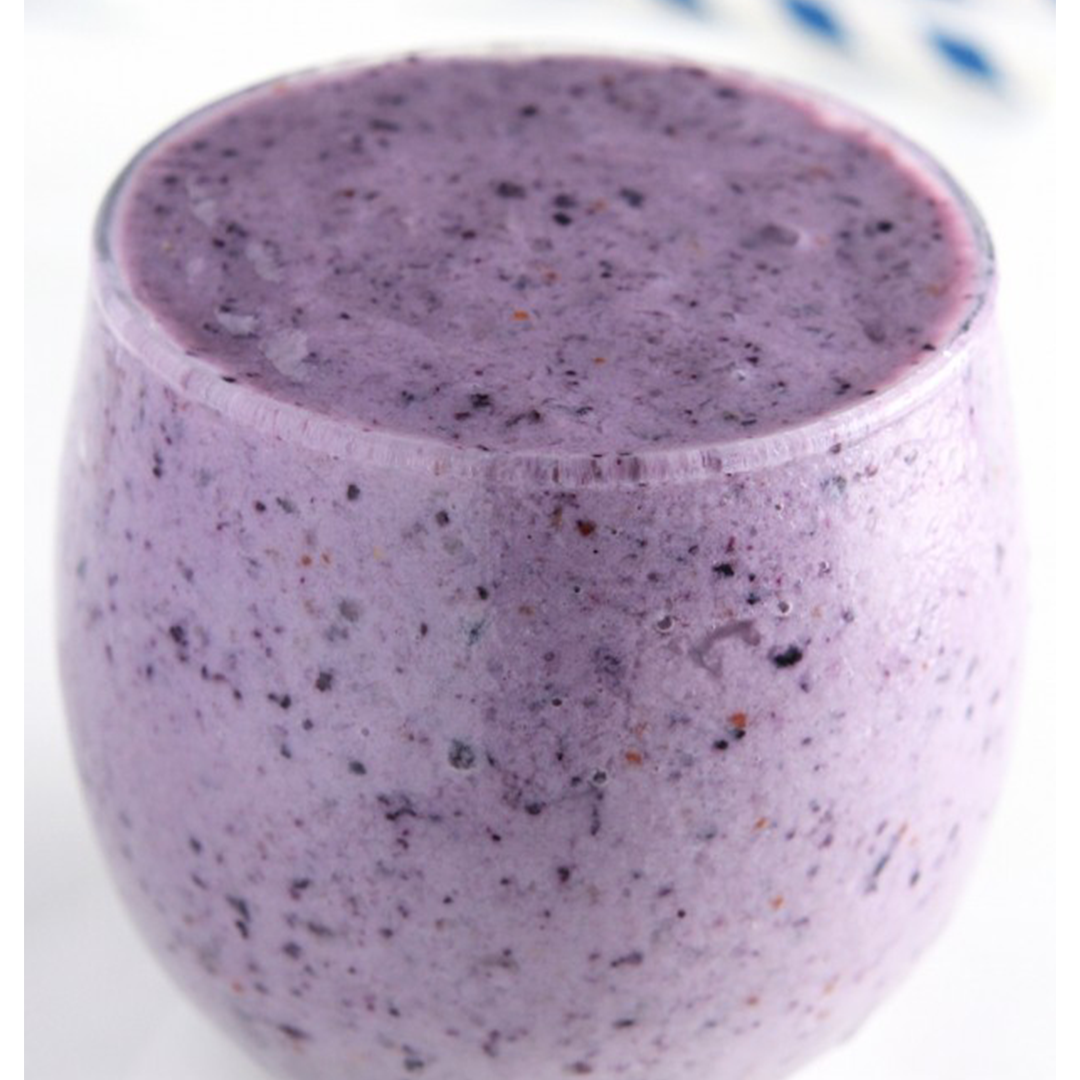 via amyshealthybaking.com
Iced Coffee Smoothie from Simply Happy Foodie
If you need your morning coffee kick, this one is for you. A smoothie style iced coffee that features chocolate protein powder, giving you everything you need in one gulp. Coffee, yep. Protein shake, done. Breakfast, delivered.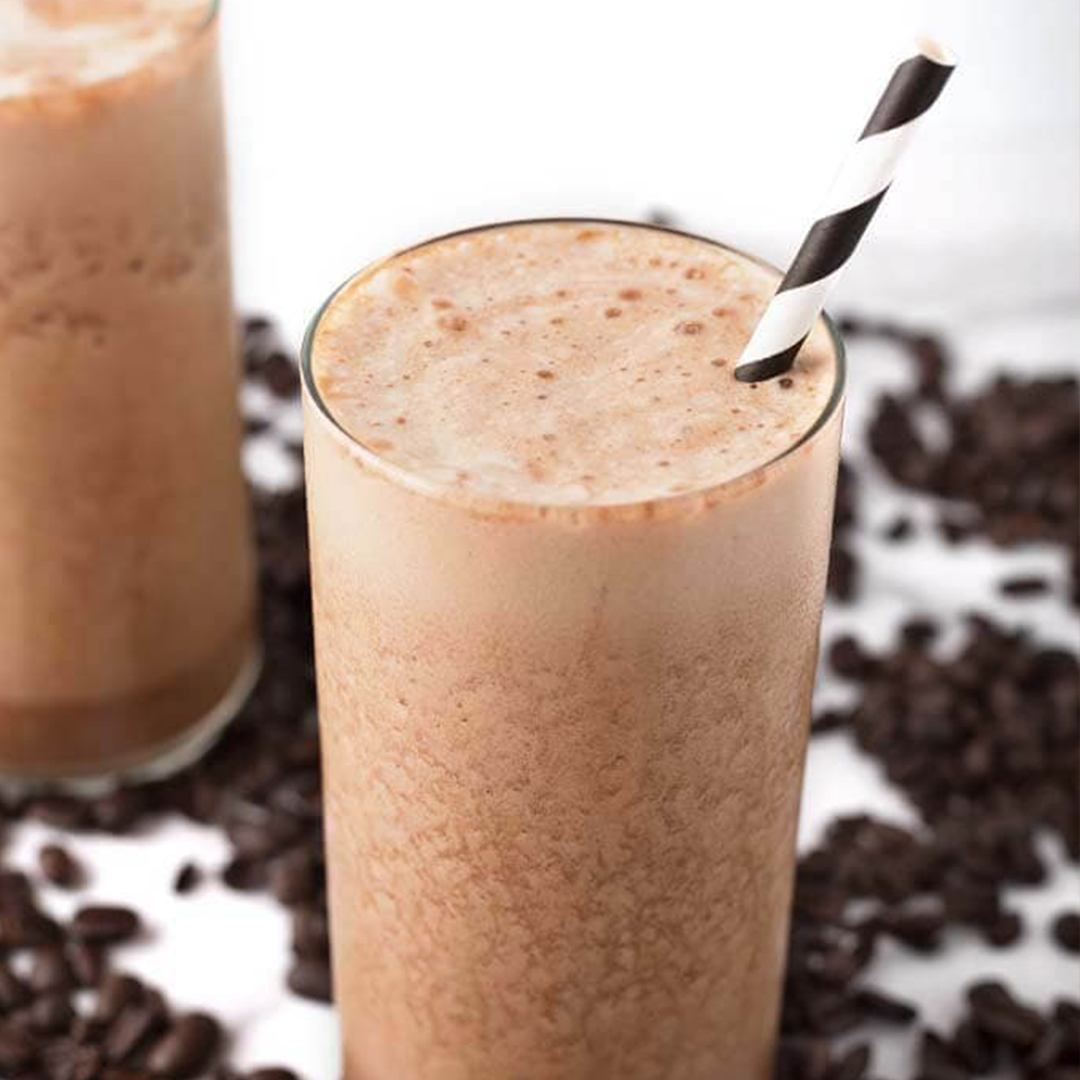 via simplyhappyfoodie.com
Green Protein Smoothie from I Love Vegan
If you're not convinced unless it's green, this nutrient dense protein smoothie will tick that box for you. Refreshing, vegan, and relatively low calorie. You might need a shopping trip beforehand though as this one features things you might not have in your cupboard like pumpkin seeds and hemp hearts.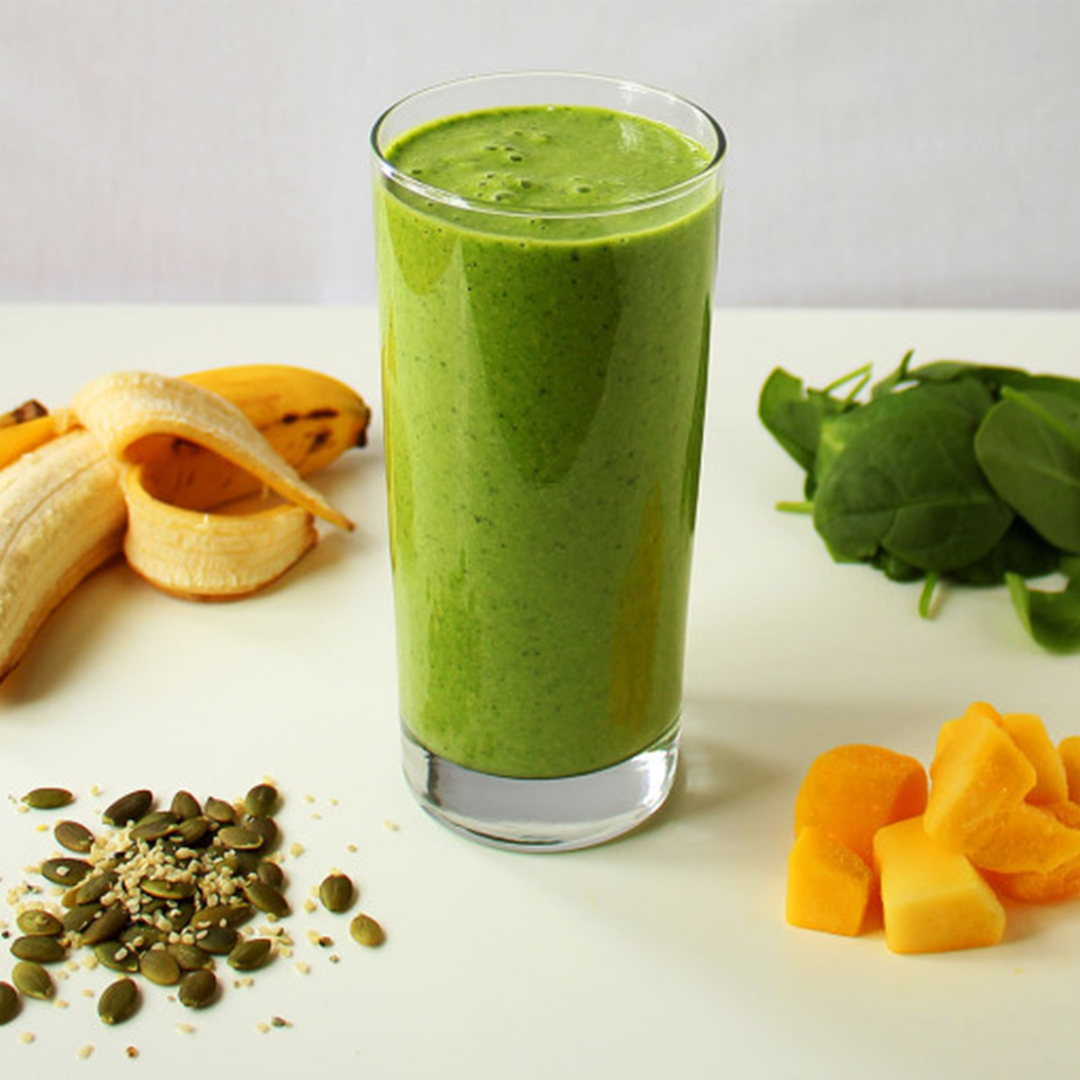 via ilovevegan.com
Chocolate Avocado Smoothie from My Boomer Nutrition
Avocado in a smoothie is a game changer. It's packed with healthy fats and will make your creation creamy beyond belief. It's worth the extra calories for sure. This recipe will give you a filling smoothie that will keep you going all morning long.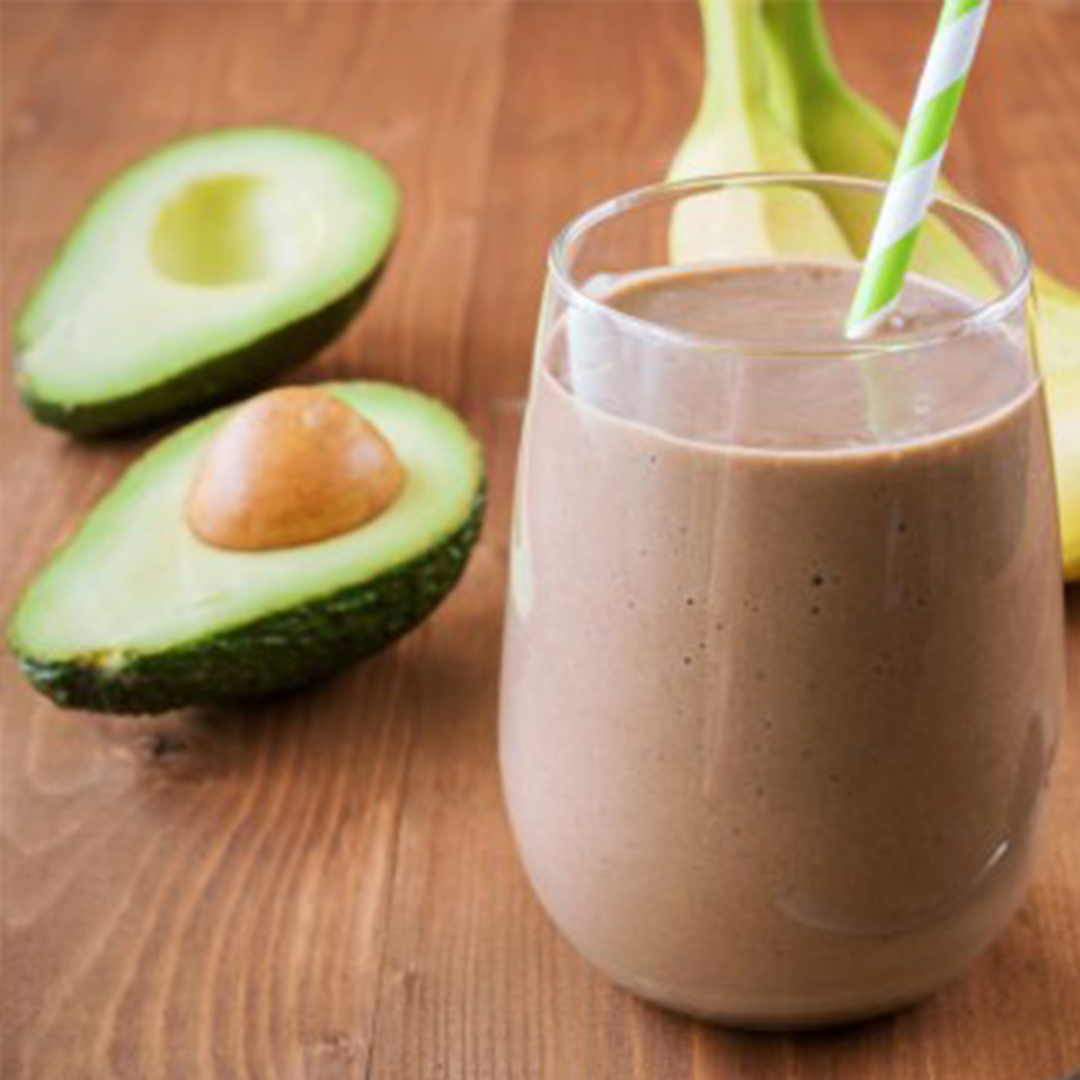 via myboomernutrition.com